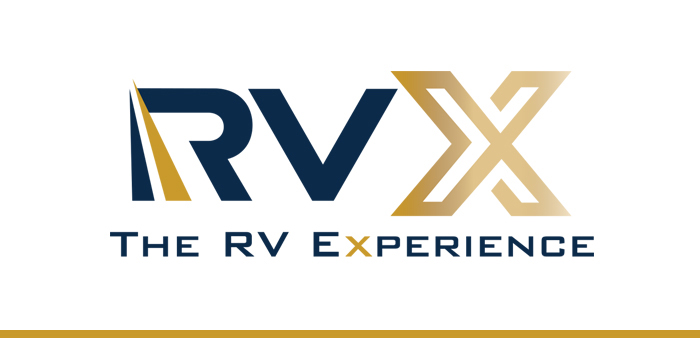 RVX is the RV industry's biggest event, designed to spark consumer interest in the RV lifestyle by bringing the industry together to unveil the latest RV products, celebrating innovation, and providing inspiration and education to dealers to drive RV businesses forward. RVX will ultimately grow the RV industry by:
Kicking off camping season. RVX will showcase the industry's newest products, sparking interest in the RV lifestyle shared by millions of Americans.
Delivering content that empowers dealers to more effectively reach a new generation of consumers.
Elevating the profile of RV service technicians, attracting more talent to the field and increasing the quality of service 
available to consumers.
Celebrating the achievements of brands and individuals who are pushing the industry forward.
Dealers aren't going to want to miss this event!
Location
Calvin L. Rampton Salt Palace Convention Center
100 South West Temple
Salt Lake City, UT 84101
Hotel
RV Industry Association staff are still negotiating rates with hotels in Salt Lake City. Please be patient as we work through each proposal, their proposed rates and availability. We are striving to ensure these rates are fair to our exhibitors and attendees and once we have finalized these contracts, we will announce when housing will open. We appreciate your patience in this matter!
Schedule At A Glance
Tuesday, March 12, 2019
7:00 am: Attendee Registration Open
7:30 am – 10:30 am: RV Industry Association Board Meeting
9:00 am – 12:00 pm: Education Breakouts
1:00 pm – 3:30 pm: The Reveal
3:30 pm – 6:00 pm: Industry Showcase Open
7:00 pm – 9:00 pm: Kick-off Party/Concert
Wednesday, March 13, 2019
7:00 am: Attendee Registration Open
8:30 am – 9:30 am: What's next in Outdoor Recreation?
9:00 am – 1:00 pm: Education Breakouts
11:00 am – 6:00 pm: Industry Showcase Open
2:00 pm – 4:00 pm: Top Tech Challenge Championship
Thursday, March 14, 2019
8:00 am: Attendee Registration Opens
8:30 am – 9:30 am: What's Next in Tech? 
9:00 am – 1:00 pm: Education Breakouts
11:00 am – 5:00 pm: Industry Showcase Open
5:30 pm: RV Industry Awards (The Depot)
      5:30 pm: Young Executives/40 Under 40 Networking Party
      6:30 pm: Awards
      8:00 pm: Entertainment/Band
FAQ
Why develop a new Industry Event?

The best organizations are willing to disrupt themselves in order to remain relevant to their customers. The 2017 National RV Trade Show delivered several key improvements in show value to our audience such as the 40 under 40, Top Tech Challenge, RV Industry Awards and educational seminars that were well attended. However, even with the latest improvements to the 2017 show there were systemic issues and several exhibitors notified us that they intended to significantly downsize their exhibit space and participation in 2018.

 Open House, along with other manufacturer, dealer-focused events currently fulfill most of the order writing needs for the industry in the show environment, which historically had been the focus of the National Show. The National RV Trade Show sat at the end of the current industry show cycle when all new product has been seen.  Further, the winter timing, several days after Thanksgiving and before the holiday season, made it nearly impossible to drive extensive consumer media coverage about camping and the RV lifestyle. 

Now is the time to deliver an event befitting a $50 billion-dollar industry. An event that promotes and celebrates our successes and drives new and innovative product forward, capturing consumer interest.

Where will the 2019 Event be held and how will I select my booth space?

Right now, the RV Industry Association Events team is looking into potential event locations and dates for the Spring of 2019. This timing for the event is critical to leveraging national media to highlight the latest and greatest in the RV world and kick off camping season across much of the country. We plan to have more detailed information on the upcoming event location(s) in April 2018.

The Exhibit Hall space will be reduced nearly 50% in size to highlight the newest and most innovative products from each brand, allowing the show to move around the country hitting new markets and locations every year. The RV Industry Association Events Committee will be reviewing the booth selection process and we plan to have a defined process by early summer, 2018.

How does this impact me as a dealer? How do I benefit?

The new National Industry Event will kick off your selling season by helping drive consumers to your dealerships across the country, getting consumers excited at the time they are looking for their RV Experience. The event will feature only the newest models from RV manufacturers and suppliers, allowing personal time to better understand and the features of their newest offerings. Dealers will also be able to attend strong education programs designed to help you and your teams with enhanced professional development, sales training, service training, HR guidance as well as sharing of best practices, succession planning, and how to recruit staff and skilled labor to your dealership. We realize your technicians and sales staff are busy in your dealerships this time of year, however, we're confident the new event will better equip your staff to learn about the newest products coming to market as well as how to monetize your service programs which will help raise revenues in your dealership.

How does this impact Open House or RVDA?

The new National Industry Event is designed to help make the industry stronger overall and complement the Open House and other shows by driving more consumer interest and bringing in more buyers to showrooms across the country. This is a new opportunity to present industry brands and products that will ultimately reach the consumer and drive their interest in the lifestyle. Event content and education will center around how dealers can improve the way they sell RV products and the lifestyle to their market. The RV Industry Association's leadership has met with the RVDA President and Chairman and outlined the new event strategy. Their response has been extremely positive, and they are committed to helping the event achieve its goals of lifting the entire industry. The RV Industry Association is also focused on engaging dealers around the country to help shape this event for their needs. As a group we will be continuing to create opportunities to discuss the event with dealer groups over the next few months.

Tell me more about the Top Tech Challenge and how this helps dealers and techs.

The RV Industry Association is committed to working closely with dealers, manufacturers and suppliers on the repair event cycle time so that dealers/technicians are better equipped to fix problems right the first time and get better access to parts and supplies in a timely manner. The Top Tech Challenge is designed to elevate the role of the service technician, raising their profile and the importance of service and repairs on a much larger level. Ultimately, we feel this event will help steer more folks to consider RV service careers, an area critical to RV consumers nationwide.

What role will Go RVing play in the new Event?

Go RVing is our industry's national promotional platform to attract more consumers to RVing, and it serves as a major catalyst to driving customers into dealer showrooms.  The current plan is to broadcast portions of the show online to millions of potential new customers through the Go RVing platform and our media partners.  Following the event, Go RVing will take elements of the show and visit several major markets across the country, engaging consumers and driving them to dealerships to jumpstart their outdoor lifestyle experiences.

What sort of education will be planned at the event?

We're excited to create an educational platform that will highlight ways for OEMs, Suppliers and Dealers to improve their businesses and attract and retain more customers. Content includes identifying ways to improve your sales and marketing and how to better connect with the market. Other educational content will focus on product education, merchandising, increasing customer loyalty, HR and resource planning and many more. The event will feature educational panels, classroom style programs as well as one-on-one learning.

What will the RV Industry Awards look like?

Our $50 billion industry is exciting and growing. We deserve an awards event highlighting the best and most innovative products and leaders that our industry has to offer. We'll be recognizing the industry leaders for a job well done as well as the top products entering the market.