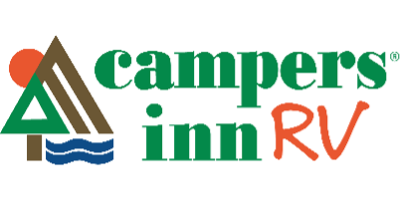 Campers Inn RV, the nation's largest family owned and operated RV dealership, raised more than $400,000 during its recent Glitter & Gold Gala. This donation will give more than 200 children the chance to attend special oncology summer camps through Care Camps, a national nonprofit that provides kids with cancer the opportunity to experience camping.
"I cannot put into words how thankful I am for everyone who helped make the Glitter & Gold Gala a huge success," said Jeff Hirsch, president/CEO. "This was a vision put into action by my wife, Deby Hirsch, head of Campers Inn RVs charitable initiatives, to further the Care Camps mission with a Holiday Gala. We had people from all over the country donating items for the silent auction and live auction because they wholeheartedly believe in the Care Camps mission like we here at Campers Inn RV do. The organization is doing amazing work and we are so thankful that we can be a part of it. We hope the more than 200 children who will benefit from this donation will make core memories that last a lifetime."
In 2021, Jeff and his wife, Deby Hirsch, launched Campers Inn RV's first corporate giving partnership with Care Camps through an employee donation and match campaign. The partnership has continued to grow into larger events like the Glitter & Gold Gala. During the auction, attendees were able to bid on everything from vacation getaways to tickets to the Kentucky Derby, Taylor Swift box seats, or Super Bowl LVI.
"We are humbled by the generosity of Campers Inn RV and the success of this event," said Erica Lanter, Care Camps marketing manager. "This donation propels our mission forward and will impact hundreds of children facing cancer as well as their families. It is clear Campers Inn RV is rooted in service with a drive to positively impact those they serve. Care Camps is blessed to have them as a partner."
Campers Inn RV was recently awarded the corporate 2022 We Care Award by Care Camps. This award is given to companies that go above and beyond for the nonprofit and the families they support. Care Camps' Board of Directors selected Campers Inn RV as the recipient of the We Care Award based on the level of contributions generated by direct actions, long-term and consistent involvement in fundraising activities, and the company's help in the promotion of Care Camps.
This event would not have been possible without sponsors including, Diamond Sponsors; Brown and Brown, Bob and Amy Martin, Forest River, Grech RV, Horizon Transport, Jayco. Gold Sponsors; Bank of America, Winnebago, RTM. Silver Sponsors; National Auto Care, McLane Law Firm, Gulf Stream, AGWS, Bank of the West, US Bank, Jacksonville Icemen and Chartwell.
Subscribe to News and Insights