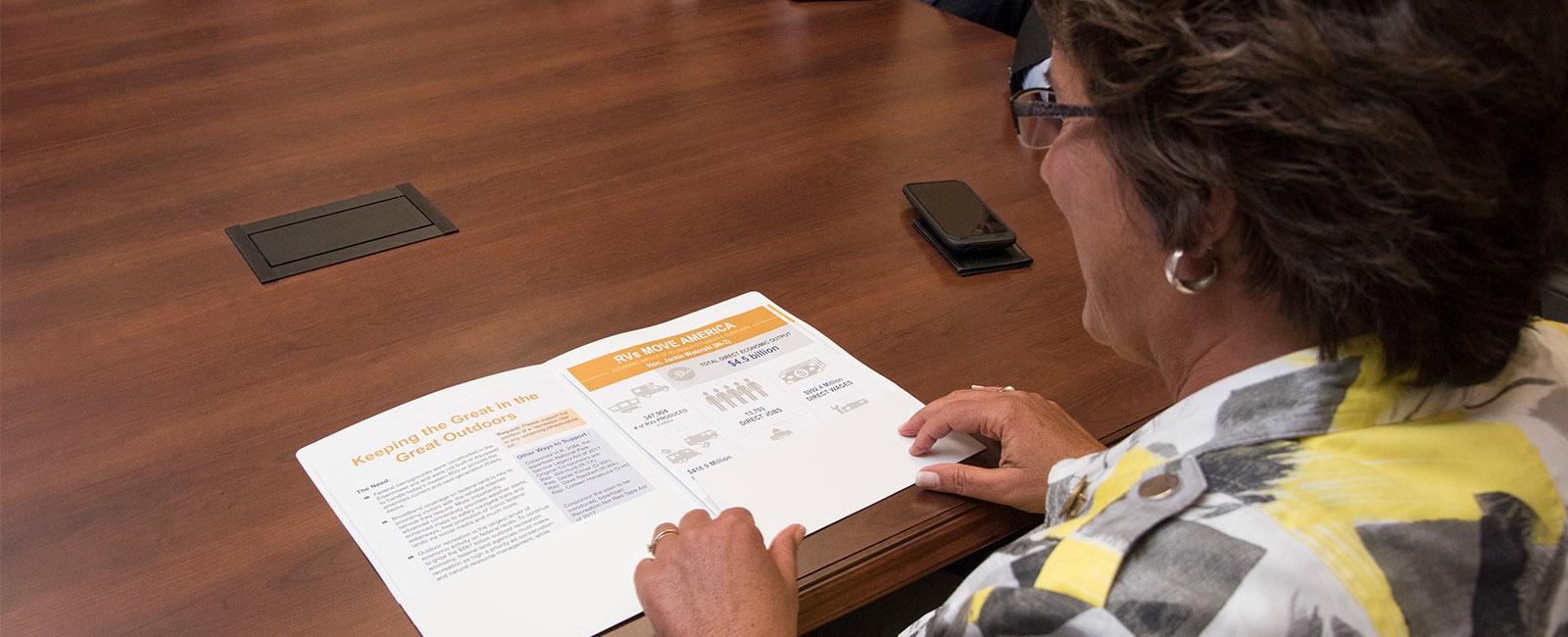 Engage on Social Media
Social media has reached nearly universal adoption for elected officials and provides a very accessible way to make an impact. Research has shown that fewer than 30 similar comments on a Member of Congress' social media post will get the attention of the member's office. And for state and local officials, the number of comments needed is much lower. To be effective, follow your elected officials on social media and engage with the officials on issues of importance to the RV industry. Remember to craft a message that has both a unique story and compelling data to be most effective.
Invite Policy-Makers to Visit
Hosting your federal, state or local policy-makers at your place of business is invaluable in helping officials understand the impact of proposed policies on individuals and businesses in their district.
Attend Advocacy Day
Participate in Advocacy Day, an annual event when members from across the RV industry meet with their Members of Congress and federal agencies to advocate for issues important to the RV industry. This annual event allows the entire industry to be more effective by speaking with one voice to elected officials across Capitol Hill. Participants are also able to build new relationships with officials and their staff as well as maintain and grow existing relationships. Check out our training videos to prepare for Advocacy Day.
Log in to view member-only content.
If you believe you are receiving this message in error contact us at memberservices@rvia.org.