Freedom to go anywhere. An ability to be totally self-sufficient. The potential for nonstop adventure.
These are just some of the reasons Michaela Sherer had spent years fantasizing about owning a Recreational Vehicle, or RV.
She and her husband always had found reasons not to get one. Then, earlier this year, when the coronavirus pandemic effectively grounded the airline industry and crippled most other means of travel, the 41-year-old mother of two raised the question: Why not now?
The Sherers discussed the idea. They did some research and settled on a travel trailer they could tow. They spent hours after hours scrolling options online -- first looking at pre-owned units and then at new ones. The duo checked their calendars and saw a whole lot of nothing on the agenda for the rest of the summer.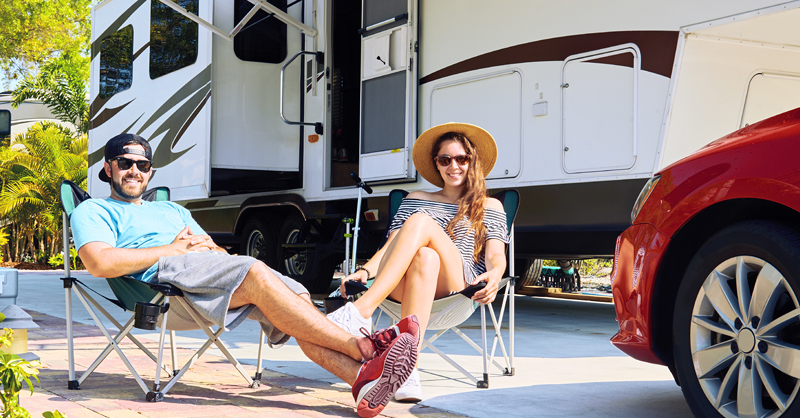 "Finally, after all of this back and forth, we just thought, 'Let's do it,'" said Sherer, who lives near Omaha, Nebraska. "For us it made sense because it's pretty much the only way to get out there and take a vacation right now without giving up something you really love."
Ultimately, the Sherers ended up with a 23-foot Wolf Pup model from Forest River. It has an onboard bathroom and shower, a bunk bed for the kids, and more. The price tag: Roughly $17,000.
ANATOMY OF A SURGE
Perhaps the most notable aspect of the recent boom is how quickly it all happened; nearly all RV manufacturers and many RV dealers were closed from late March to early May, but as the country began to reopen RV sales accelerated like a Lamborghini.
Check out the full article from CNN here.