There were crickets – outside only – as the RV industry gathered on Capitol Hill to present the results of the RVs Move America National Economic Impact Study to members of Congress and their staffs.
Inside there was a palpable buzz, as RV Industry Association member company representatives in town for RVs Move America Week came together to "replay" their conversations from last night's dinner at the Newseum, and to "preview" their visits to House and Senate office throughout the day today.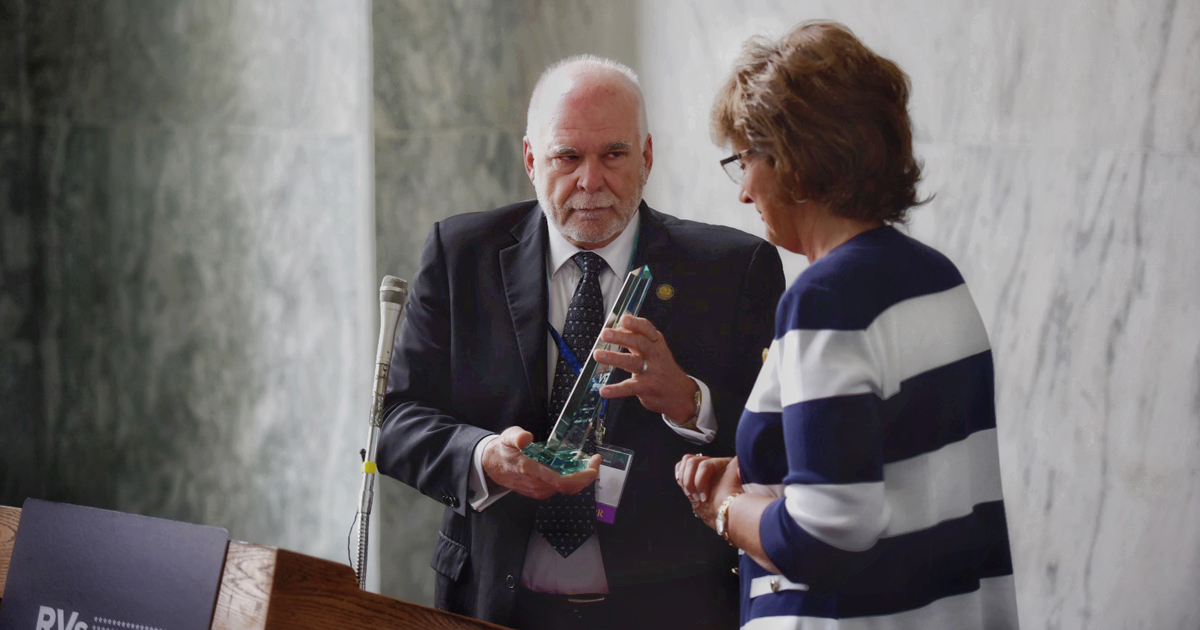 Craig Kirby, RV Industry Association's Interim President, welcomed the crowd in the Foyer of the Rayburn House Office Building and then introduced current RV Industry Association Chairman Garry Enyart, who presented the very impressive industry numbers to the audience, including US Rep. Jackie Walorski from Indiana's 2nd Congressional District, the one that includes Elkhart.
Following Enyart's remarks, Don Gunden from Forest River introduced Rep. Walorski and, in doing so, presented her with National Legislative Award. Gunden said, "Don't try to go into Jackie's office with talking points. She'll stop you cold, because she knows more about the RV industry than we do."
In remarks following a standing ovation and accepting the award, Rep. Walorski demonstrated her vast knowledge of the RV industry, not only the numbers in the newly released economic impact study, but also the challenges the industry has fought its way through since the near-knockout punch of the Great Recession.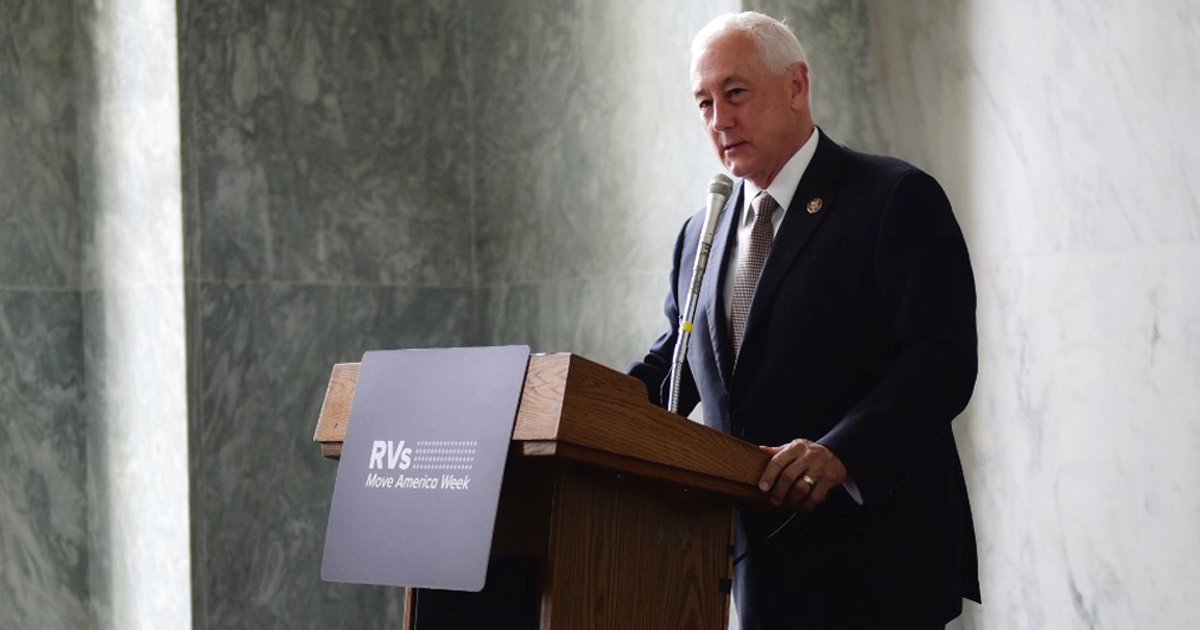 "It's an honor to represent the 'RV Capital of the World,'" said Rep. Walorski, referring to Elkhart, Ind., and the surrounding area. "As you continue to move, rise and gain market share, please know that I have your back in Washington, DC." That line, too, drew another standing ovation.
The House RV Caucus breakfast also featured remarks from US Rep. Robert Aderholt, who represents Alabama's 4th Congressional District, home of Tiffin Industries, as well as Indiana members of the US House Greg Pence (Indiana 6th) and Larry Buchson (Indiana 8th).  All three of these Republican congressmen spoke highly of the industry's economic impact, as well as its role in promoting a healthy, outdoor lifestyle for millions of Americans.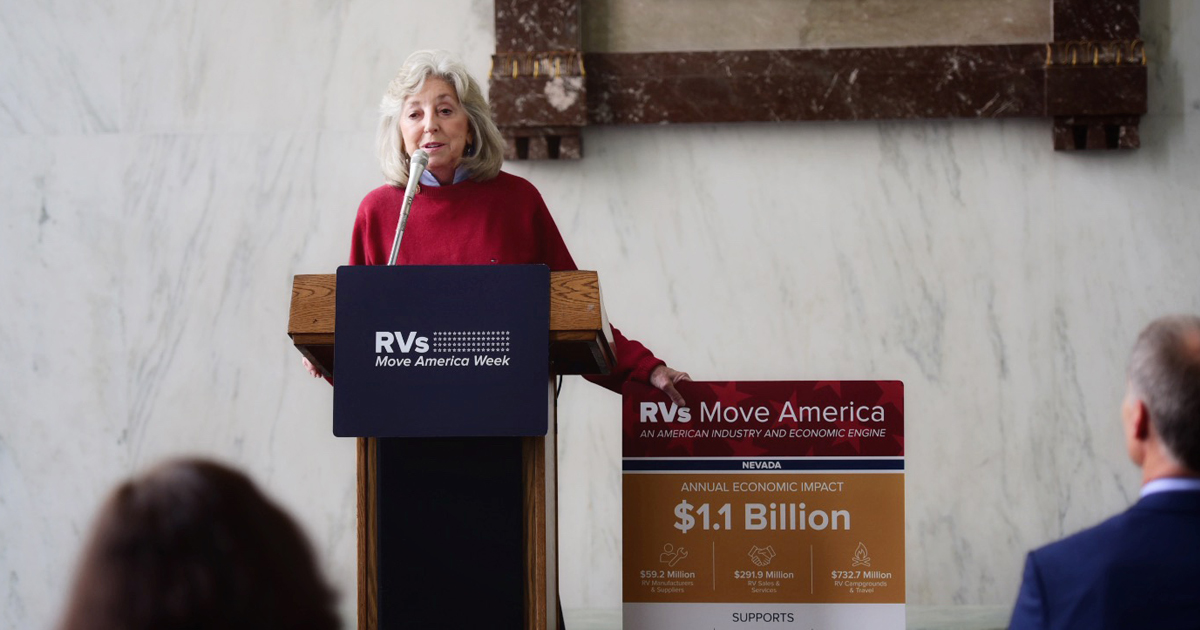 The breakfast was rounded out with remarks from House RV Caucus Co-Chair Rep. Dina Titus, the Democratic congresswoman representing Nevada's 1st Congressional District. Rep. Titus held up the poster board showing the impact of the RV industry in Nevada while touting the great places to take your RV in her home state. 
As the breakfast concluded, groups from RV Industry Association member companies began to coalesce and start to fan out around Capitol Hill to tell the RV industry story to others in both the US House and US Senate, along with their key staff members. The day on Capitol Hill will conclude with the Senate RV Caucus Reception, to be held in Dirksen Senate Office Building Room 106.