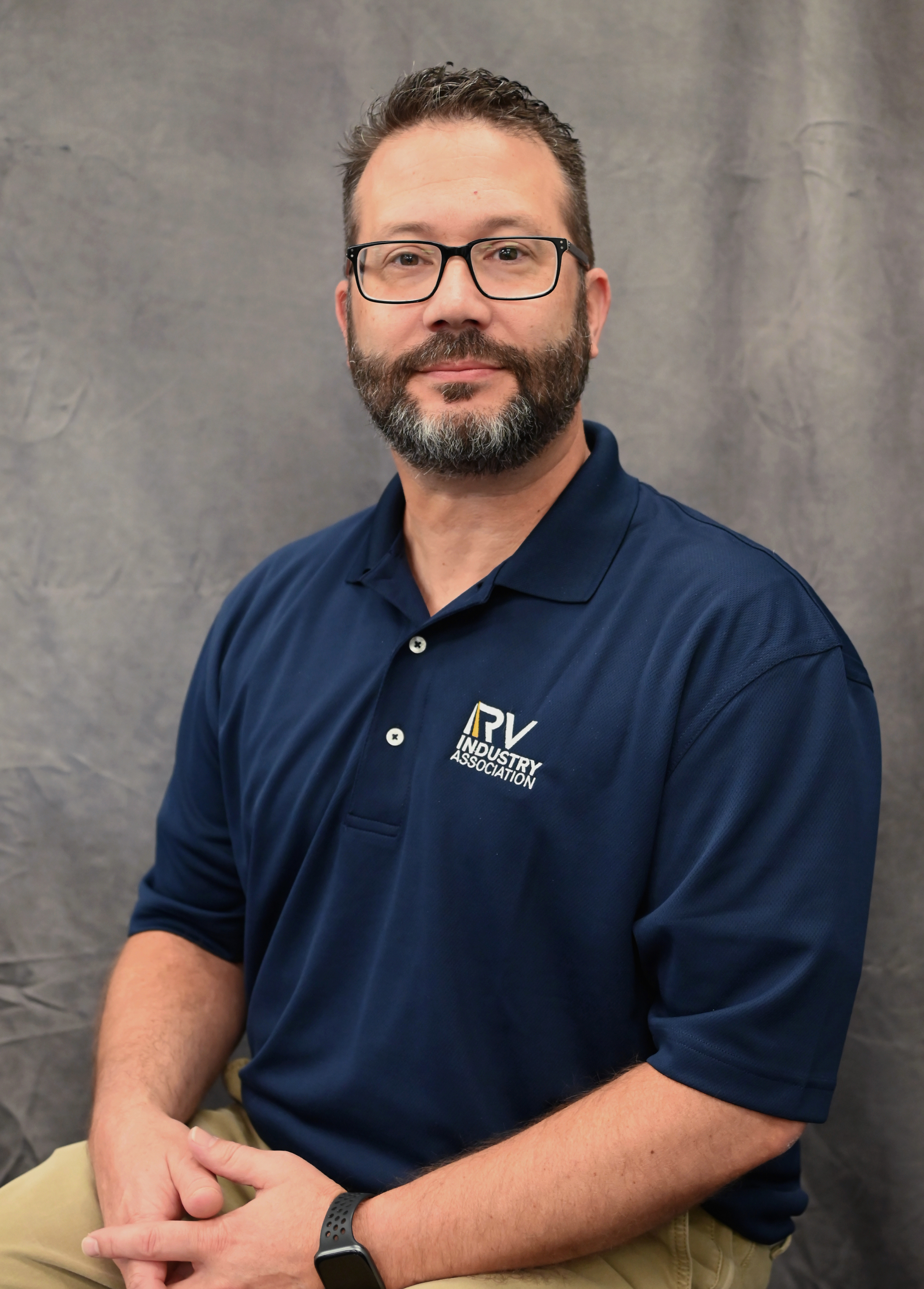 The RV Industry Association welcomes to the team Bryan Ritchie, the new Senior Director of Standards. Bryan comes to the Association with 22 years of experience in service, sales, and application engineering from converters, inverters, to transfer switches and power generation systems.
"I've had an aspiration to be more centric to the RV Industry over the past several years," Bryan said. "When I was made aware of this opportunity, I felt it was a great fit for my technical background and experience. It's a gift to have a role where you're able to work with the RV industry as a whole."
Prior to joining the RV Industry Association, Bryan had an extensive 15-year career with Cummins Inc. in the power generation business serving marine, RV, commercial mobile, and home and small business segments. He broadened his passions of product support, product development, and integration as an application engineer. Bryan later advanced to managing the Consumer Application Engineering team. Throughout the past eight years, he has excelled as a director of sales on the distribution side of the business, leading a sales organization in several segments, growing the OEM and dealer business within the consumer segments in a vast area, while achieving year over year profitable growth.
RV Industry Association Senior Vice President of Standards Curtis Hemmeler acknowledged the value his experience will bring to the team. "Bryan's appointment to the team is instrumental in the continued transition and succession plan of the Standards team. He brings a wealth of knowledge and experience to this critical position within the Association," he said.
Bryan's goal with the RV Industry Association is to ensure that the Association can effectively create and manage the standards surrounding upcoming advanced technologies to ensure consumers' safety and positive experiences. He also looks forward to engaging with the inspection team and building professional relationships. Long term, Bryan plans to lead the standards team in the promotion and training of standards to Association members, as well as help maintain the Association's accreditation and self-regulatory positions.
Bryan graduated from Purdue University with a bachelor's degree in electrical engineering technology. He enjoys spending time with his family, being involved with his children's sports and interests, beach days, fishing, camping with a great campfire, and getting in some rounds of disc golf. He has spent several years on the board of Northridge Area Swimming Association supporting fund raising, serves as a USA Swimming official, and enjoys volunteering in the community.
You can contact Bryan at britchie@rvia.org.
Subscribe to News and Insights