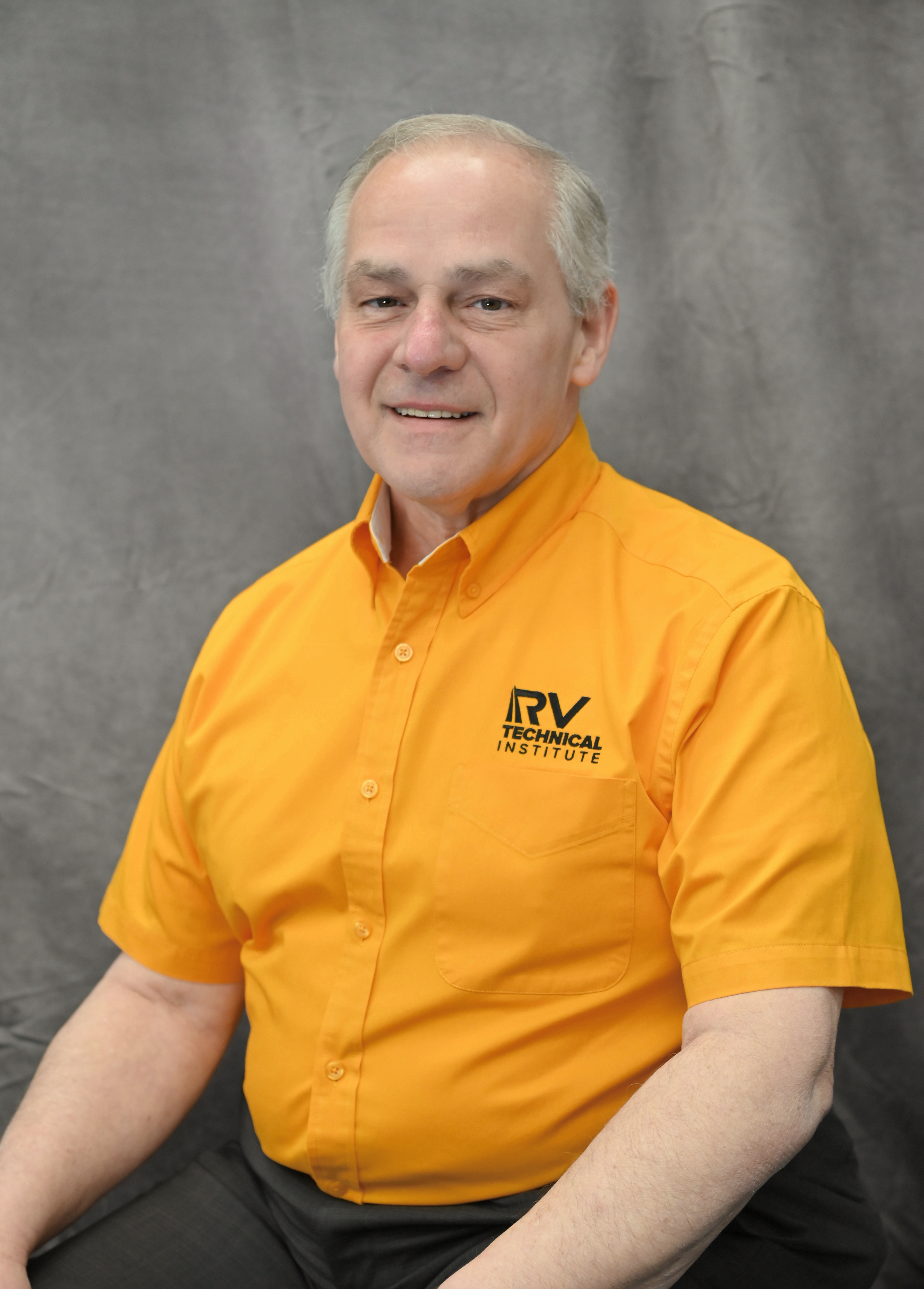 The RV Technical Institute welcomes to the team Bill Stewart, the new Director of Education. Bill joins the Institute with 32 years of automotive and RV experience. In addition to being a Level 4 Certified RV technician, Bill holds certifications from Cummins, Grand Design, Heartland, and several others. He is master certified in both Mercury Marine and ASE automotive and light-duty trucks.
"With over two decades of training and RV technician leadership, Bill is the perfect candidate to help RVTI understand the needs of our dealer partners," said RVTI Executive Director Curt Hemmeler. "And Bill is no stranger to RVTI. He participated in the creation of the RVTI curriculum, and as the head of training for General RV, he has been training technicians using the new curriculum for a while now."
In this newly created role, Bill's responsibilities will include the continued improvement of the RVTI signature curriculum and the development of additional curriculum to meet the needs of the RVTI customers.
Bill's passion is training and motivating people to achieve goals they did not think were possible. He recognizes that a business leader's most important role is to coach, train, and develop people's skillsets, emphasizing that this can change their life. His goal at RV Technical Institute is to train technicians to better serve customers.
"Throughout the years, people have helped me," Bill said. "I'm just paying it forward."
In his previous roles as a general manager, general sales manager, and parts and service director, Bill has shown strong leadership skills and has a proven track record of maximizing profitability in various types of business. He recently worked for General RV as the technician trainer where he set up training programs to promote the growth of RV technicians.
Bill attended the University of Michigan and graduated from General Motors Institute with a degree in Electrical Engineering Technology. He enjoys spending time with his wife, three children, and six grandchildren at the lake fishing, camping, boating, and swimming. He is also a Member of National Panel of Consumer Arbitrators with the Better Business Bureau.
He welcomes any questions that technicians may have. "Training and educating RV technicians is not a job. It's not a hobby. It's my passion, so call me if you have any questions." You may get in contact with Bill at [email protected] or (330) 417-3658.
Subscribe to News and Insights