The RV Industry Association's state government affairs team spent this week at the National Conference of State Legislators' 2018 Legislative Summit in Los Angles, Calif. As the preeminent state legislative event in the United States, the summit hosted over 5,000 attendees—including legislators and government affairs professionals from across the country.
The summit presented a great opportunity for the state government affairs team to become more visible in state legislatures, and the event delivered. Over 200 legislators and staff are heading back to their states with a copy of the new State Legislative Agenda which clearly articulates the association's policy positions and what we are working to achieve for the RV industry on a state level. Additionally, the state team made contact with legislators and legislative staff from over 30 states.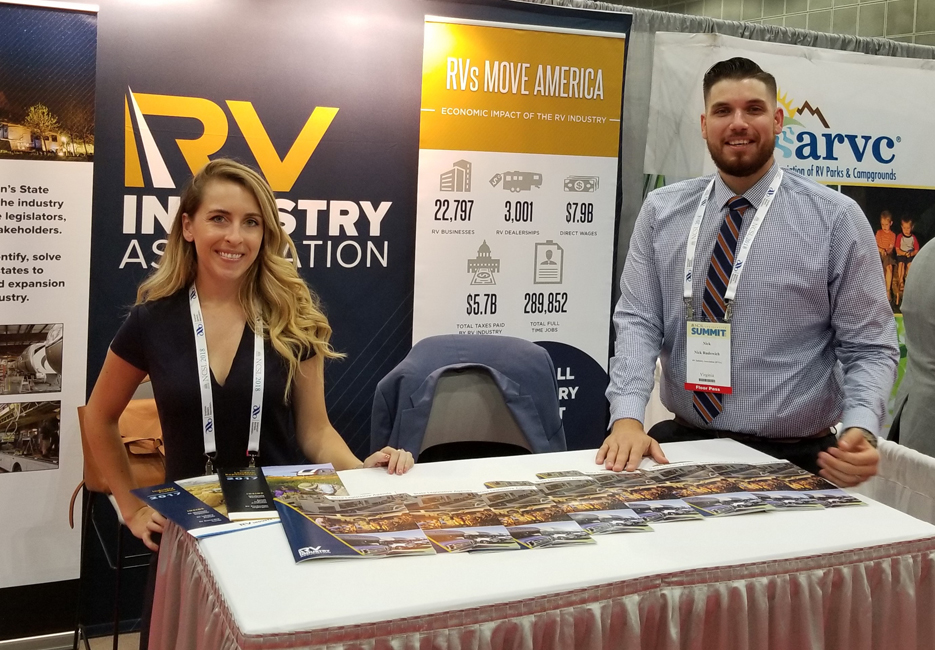 "We were very excited going into the NCSL Summit this year," said Christine Siksa, director of the state government affairs team. "There is no other event that allows this level of access to so many state policy makers. This year we were not only able to tell the great story of the booming RV industry, we were also able to discuss the new state legislative agenda and the specific issues we will be working on with key state policymakers."
While in the exhibit hall and at legislative receptions, which are held in conjunction with the summit, the state team actively presented the interests of the industry to legislators from around the U.S. Discussion covered topics including the need for campground modernization, RV specific franchise laws, defining park model RVs and the impact of the RV industry in each state.