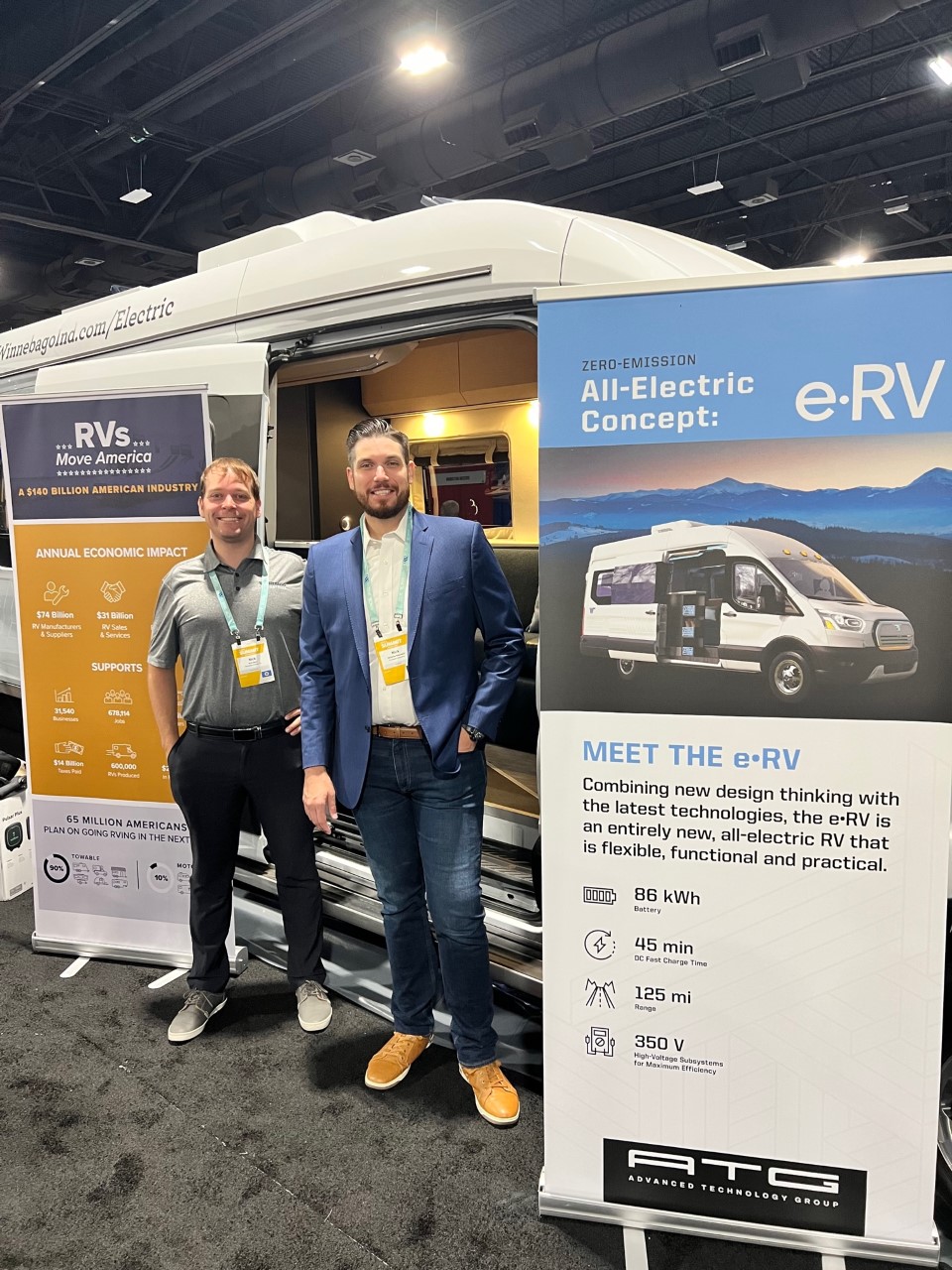 The RV Industry Association's state government affairs team spent this week at the National Conference of State Legislatures' 2021 Legislative Summit in Denver, Colorado. As the preeminent state legislative event in the United States, the summit hosted over 5,000 attendees—including legislators, legislative staff, and government affairs professionals from across the country.
During the event, the association made contact with legislators and legislative staff from over 35 states and shared the 2022 State Legislative Agenda with more than 250 people. In addition to learning about the RV industry's legislative priorities, policymakers were able to view the economic impact generated by the RV industry in their home states.
Of particular interest to lawmakers and their staff was the Winnebago Industries Electric RV on display in the booth.
"There is no other event that allows this level of access to so many state policymakers, many of whom were drawn to our booth by the electric RV, which sparked a lot of great conversations," said Nick Rudowich, Senior Manager of State Government Affairs. "This year we were not only able to tell the great story of the RV industry, we were also able to discuss the new state legislative agenda and the specific issues we will be working on in the coming months with key state legislators and policymakers."
In addition to the RV Industry Association, the National Association for RV Parks and Campgrounds (ARVC), and the National Marine Manufacturers Association (NMMA), were also in attendance. The organizations were able to create an outdoor recreation display that included a Bass Tracker boat and Winnebago Industries E-RV.
On Tuesday, over 60 state legislators attended a session discussing the importance of establishing Offices of Outdoor Recreation in each state. 
The state team actively presented the interests of the industry to legislators from around the U.S. covering topics including the need for campground modernization, RV specific franchise laws, establishing an Office of Outdoor Recreation in each state, defining PMRVs, and the economic impact of the RV industry in each state.
Subscribe to News and Insights