The popularity of RVing is showing no sign of slowing down with a new survey revealing that 72 million Americans plan on taking an RV trip in the next year in an RV they rent, own, or borrow. This is up from 61 million in a survey conducted one year ago. The new survey shows that interest in exploring the outdoors and traveling more with children and family were the top reasons for people planning to go RVing.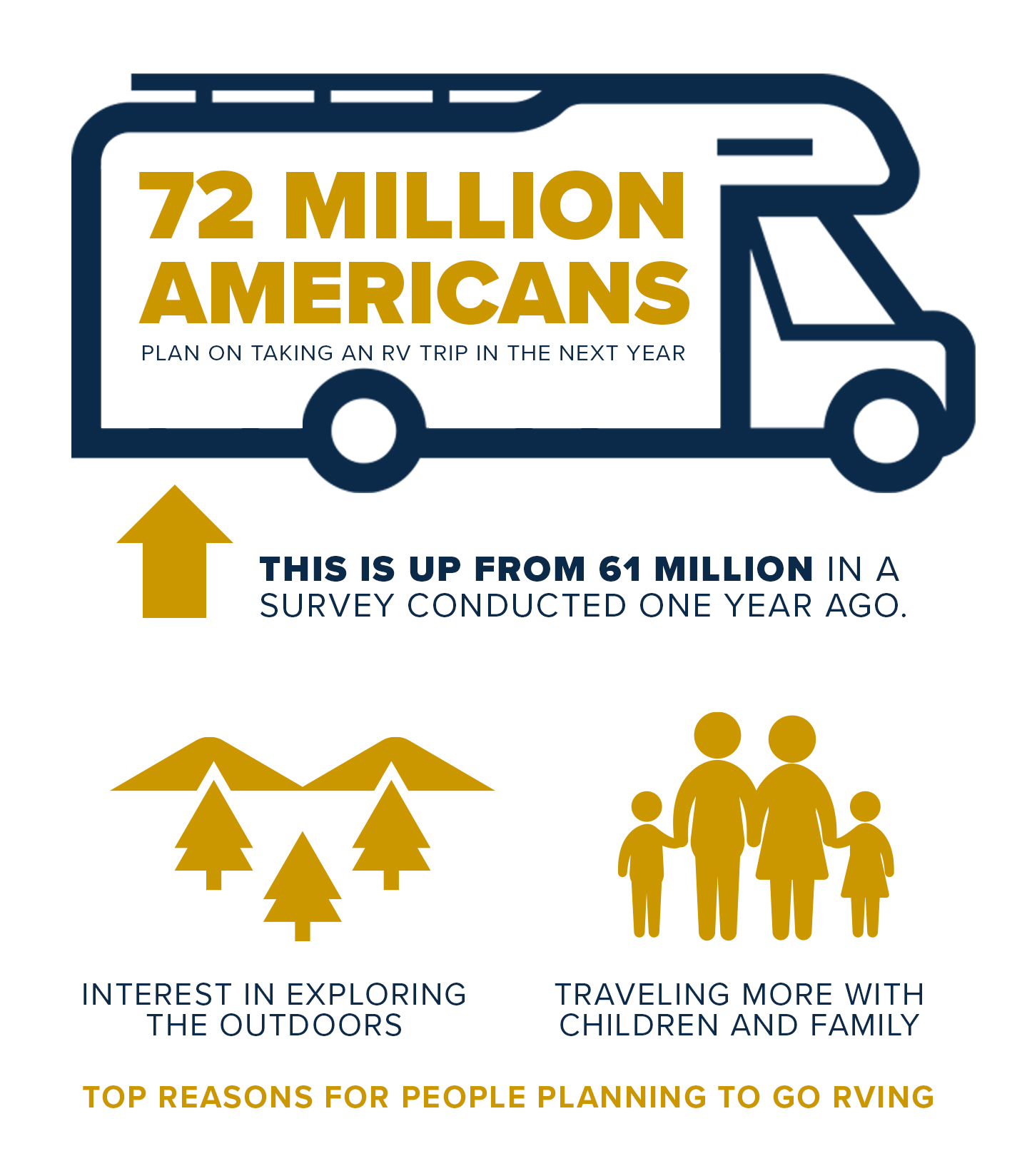 "While flexibility through remote work and school continues to be one of the top reasons for RV travel, this new data shows that interest in exploring the outdoors is by far the number one reason for people wanting to take an RV trip," said RV Industry Association Senior Director of Membership & Research Bill Baker. "There has really been a shift in people's priorities over the past year and their desire to get outside and experience the great outdoors, so it makes sense that more people are turning to RVs as the best way to explore the outdoors."
Looking toward the upcoming holidays, the survey showed that 76% of leisure travelers are planning to travel over the holiday seasons (defined as Thanksgiving through New Year). About 1-in-8 respondents, representing 18.5 million Americans, plan on traveling in an RV during the upcoming holiday season.
"RVs continue to be an ideal way to travel to visit friends and family during the upcoming holidays," continued Baker. "Whether visiting iconic destinations or serving as a guest-house-on-wheels, RVs are the perfect way for millions of Americans to travel this holiday season."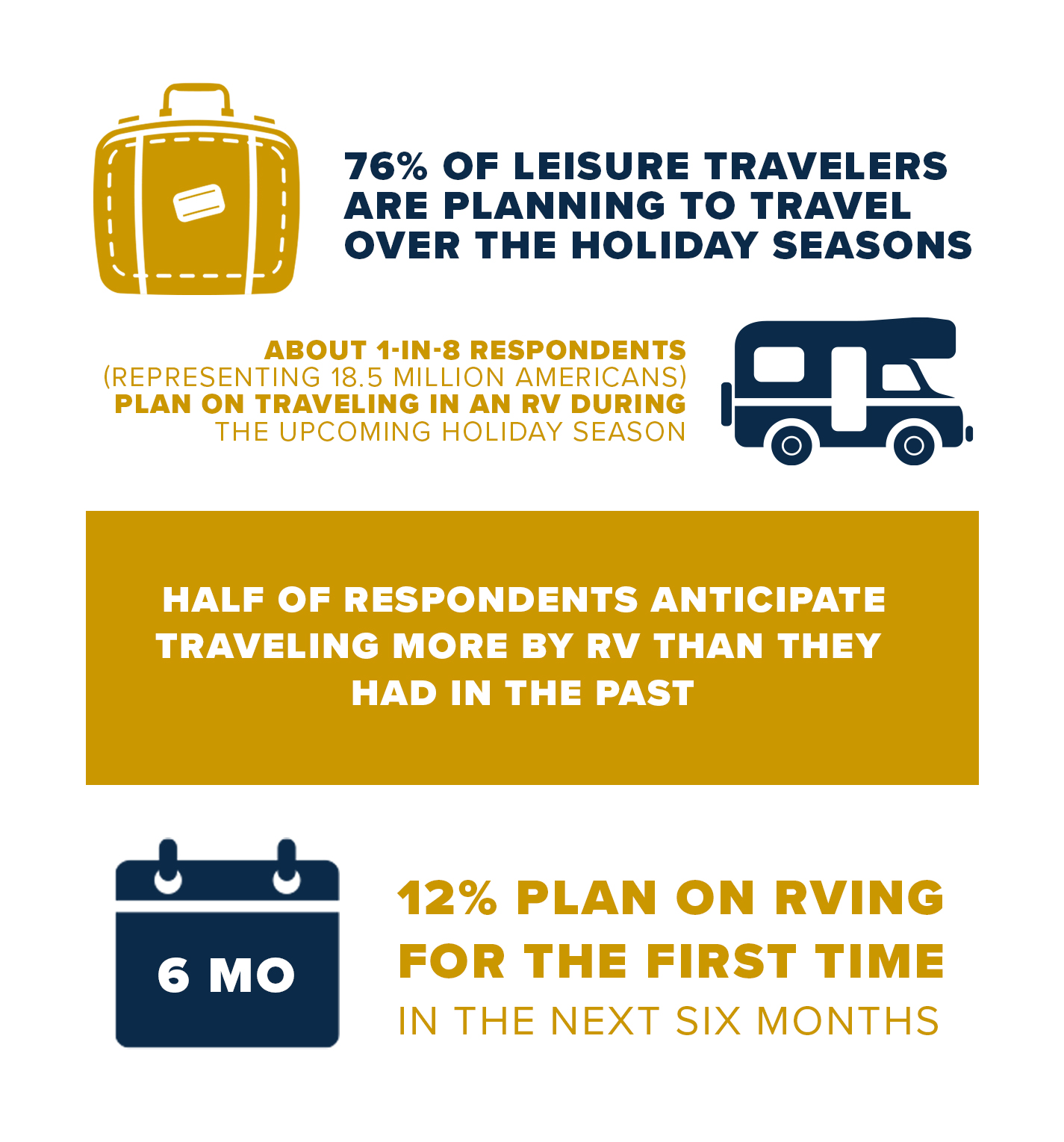 The results also showed that half of respondents anticipate traveling more by RV than they had in the past, including 12% who plan on RVing for the first time in the next six months. In fact, only 5% plan on doing less RV travel in the next six months than they had in the past.
The survey of 1,280 leisure travelers conducted by Cairn Consulting has an associated margin of error of +/-2.74 percentage points.
Subscribe to News and Insights