Airstream campers are some of the most recognizable shapes on the road. The company's aluminum-bodied trailers are super cool, and their design hasn't changed much over the past 90 years. Yet even with this focus on retro design, Airstream knows it has to adapt to the future.
"We're really focused on the idea of freedom and range," McKay Featherstone, Airstream's Vice President of Product Development and Engineering, told me in a phone interview last week. The company has already developed things like its new Smart RV Control app, to make your 30-foot trailer more connected than ever before. But Featherstone also sees a number of ways where Airstream can support an electrification-focused future.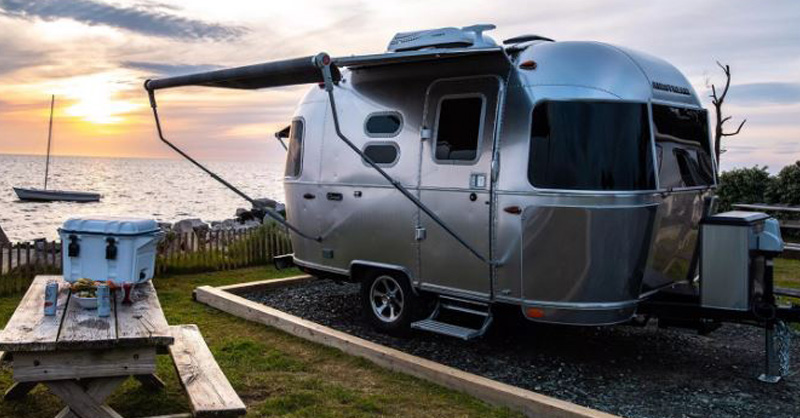 "If you're going to tow something long-distance, range is critical," Featherstone notes. Obviously, one way to immediately kill a vehicle's driving range is to attach a huge trailer to the back, and the company says aerodynamics and weight are a huge focus right now, to make its trailers slipperier and lighter.
Beyond that, though, Featherstone says Airstream is actively working on tech that could incorporate an electric drivetrain into a camper. "If the wheels of the trailer are powered, we can help the towing experience," he said. Specifically, Featherstone says Airstream is experimenting with mounting an electric motor on the trailer's axle, which could power the rear wheels and provide extra driving force while towing.
Of course, there are a number of hurdles to overcome while developing this technology. The key objective is to make it so the trailer is never pushing up against the tow vehicle. The two entities need to work in harmony. "There's a world where the trailer and tow vehicle are actively communicating with one another," Featherstone said. 
Check out the full article from Road Show here!