This weekend the PBR heads to the Lazy E Arena in Guthrie, OK, its second week in action and another chance to continue to refine not only the TV production but also the safeguards and steps the organization has taken to ensure everyone from the TV crews to the venue personnel and those participating in the competition are as safe as possible.
It took a lot of work to figure out how best to pull off the production and the entire event and PBR took some unique and innovative steps. First, no one is allowed to fly in for the show. Second, instead of staying in hotels everyone is living in RVs on the spacious ground of the Lazy E Arena. Oh, and everyone better wear a mask, practice social distancing, and stay within their defined functional group.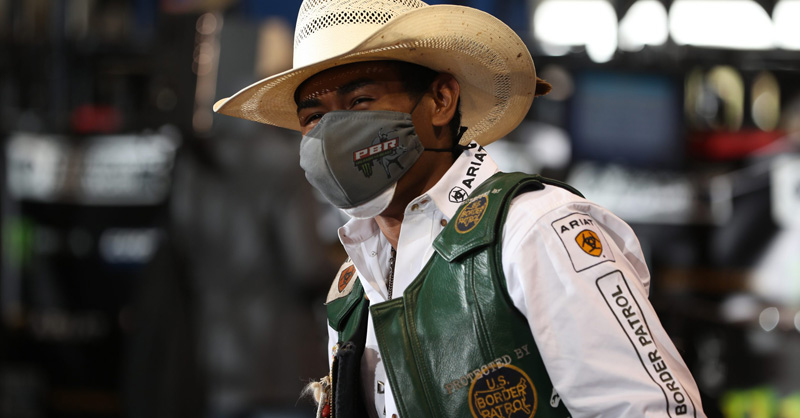 "We are getting even more rigid and demanding as things like wearing a mask is so foreign for people who are used to being able to talk with each other," says Robby Greene who oversees all of the TV and production for PBR. "The biggest challenge is making everything a habit, but compliance has been very strong."
The most unique aspect of the show is that everyone involved with the event is staying in RVs rather than at hotels. The RVs are provided by RV Share and Cruise America (Greene calls RV Share's app his new favorite) and Greene says the cost is about the same as a hotel room during regular times. And while PBR could have rented out entire hotels and saved money the goal was really to make sure everyone could come in to a secure "bubble," work as safely as possible, and not mix with the local community.
"It was always about the safety," he says.
Check out the full article from Sports Video Group here.