Not all heroes wear capes; some come rolling down the highway in an RV, wielding the power and compassion to change the lives of children they have never met. When we think of companies and corporate partnerships, we don't always see the personal and sometimes heartbreaking stories that drive the decisions to support programs like Care Camps. This is one of those peeks behind the curtain that reveals the humanity that connects us all.
Industry giant Forest River Inc. has acknowledged the hard reality that most of their employees and customers share a bond that no one wishes on another: the heartache of dealing with cancer, whether personally or in someone you love. Through a generous corporate partnership, Forest River has turned that shared bond of heartache into a beautiful healing gift for children struggling with cancer. In a rare personal glimpse into the life of Forest River's CEO, Peter Liegl opened up about his own battle with cancer, and how it has opened his eyes to the realities that children with cancer and their families face, including some on their own team.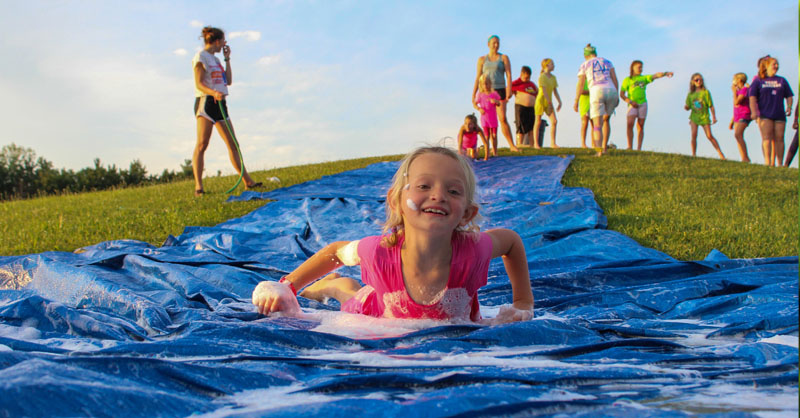 "When I was diagnosed with multiple myeloma (cancer of the blood), I spent months undergoing radiation, chemotherapy and a stem cell transplant. While I was at the hospital going through my treatments, I saw hundreds of children going through all stages of cancer. As an adult, it is easier to accept the reality that life is short - but seeing babies, toddlers and children battling cancer is truly agonizing."  
This experience prompted Peter to engage his employee base at Forest River to support the cause, as well as pledge $1 Million dollars as a company to help send children diagnosed with childhood cancer to specialized oncology summer camps. "I remember going to the Houston public park during my recovery just to get away and nature was an escape from the day-to-day cancer pains. Nature was satisfying and comforting to me. We want to help create that experience for everyone - especially children who may not otherwise have the opportunity. "
 "We know from our research that children with cancer and their families who attend camp have improved quality of life and create memories that last a lifetime. Healing really does happen here," said Executive Director of Care Camps Karen McAndrew. The charity supports more than 130 specialized oncology camps throughout North America that provide a true summer camp experience to children with cancer and their siblings. The camps are provided at no charge to the affected families, and allow kids facing cancer to not only experience the healing of nature, but also develop a support system of friends who understand their struggles.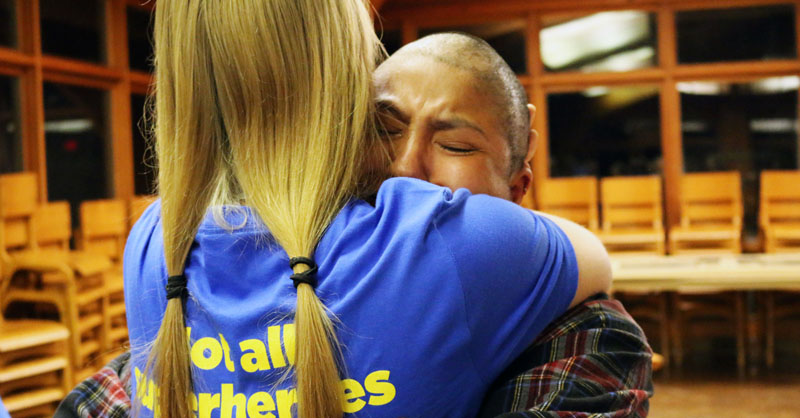 When news of the potential partnership with Care Camps reached Forest River employees, it ignited a spark within the organization. Forest River team members across the country have been inspired to individually take action, asking to volunteer at local camps, personally donate, or even create their own fundraiser for the cause. One such team member, Kevin McArt, is hoping to raffle off a trailer to support the kids who need Care Camps. Together, the employee base has unified around a cause that impacts so many.
"Cancer first impacted me at age six, when my mother was diagnosed with cancer of the thyroid. At twenty-six years of age, mom was the center of our family's universe. This was the first time that I saw my father cry, and will never forget my feelings at the time," shared General Manager Forest River, Inc. Doug Gaeddert. "We have chosen to support Care Camps as we feel that this is a wonderful and vitally important mission, and that as an industry leader, Forest River could have an extremely positive impact on its mission. This would be an opportunity to literally bring some "sunshine" into the lives of kids battling cancer, and the families supporting them. All of us are, and have been impacted by cancer in one way, shape or form. It was a unanimous vote by our management group to significantly support Care Camps." 
Peter continued, "At Forest River, we have employees, family members, children with this disease. By giving back to Care Camps, we hope that every Forest River team member will be proud of this partnership. Corporate social responsibility is our moral obligation. We are all stewards of this earth and giving back to people is very important in life. If we all give a little, it will go a long way in helping create positive memories for children in difficult times."