After a busy year full of new endeavors and accomplishments, Go RVing is proud to announce two honors they recently brought home based on its 2018 AWAY campaign. The project was led by the group's longtime branding and advertising agency, The Richards Group, who partnered with GumGum, an artificial intelligence company, to catapult the industry's message across consumers' digital media devices.
The team's incredible efforts earned Go RVing recognition as the "Most Effective Travel & Tourism Campaign or Solution" at the 2018 Effective Mobile Marketing Awards.
In what judges viewed as "A well thought-out, well-executed campaign that offers undeniable proof of the effectiveness of computer vision applications," the partnership proved to be prolific in portraying RVing to a younger audience. In the continued effort to expand the RV marketplace from baby boomers and older families, users were targeted in two groups – young adults who are thinking about starting families in the near future and parents with young children. Go RVing knows as well as anyone that the RV experience is generational. People who have RVed as children are more likely to pass on the lifestyle to their own families to continue.
"With the evolution of marketing, it's not enough to just air a commercial on TV during The Big Game. You have to put your brand where the eyes are, and we live in a digital world," said Courtney Bias, Go RVing's director of strategic marketing.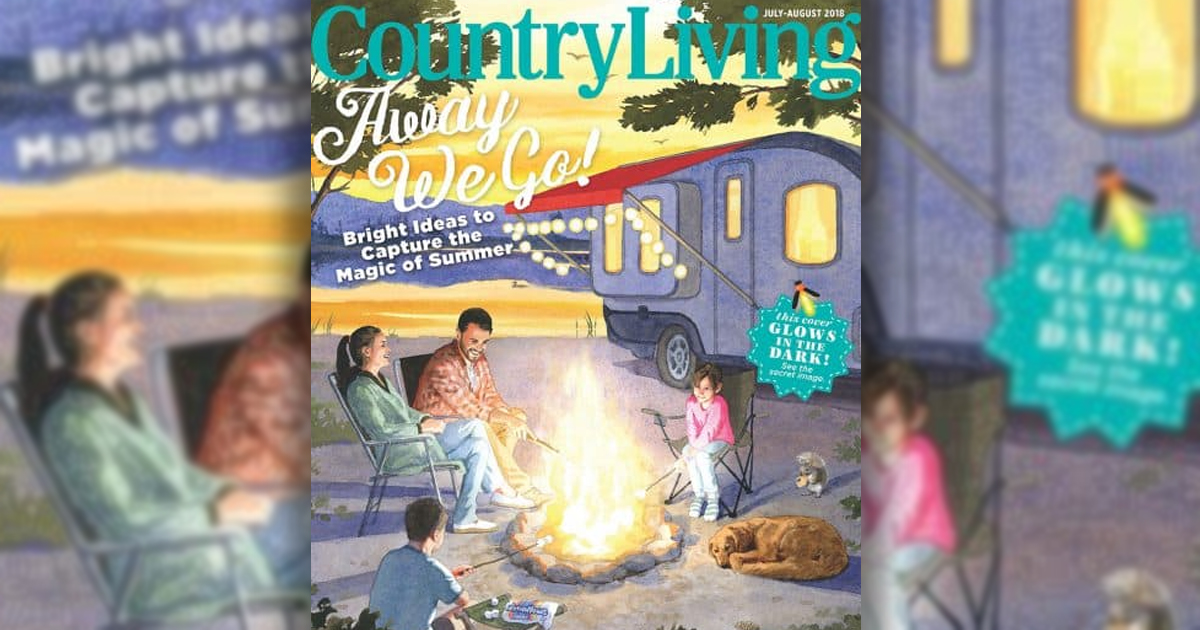 Go RVing's second honor was recognition of the campaign featured in Country Living Magazine's 2018 July/August issue. Ad Age Magazine presented its 2019 A-List honorees which acknowledged Go RVing's special ad unit including a high impact cover and interior piece. The glow-in-the-dark cover, which, in daylight, showed a family roasting marshmallow around a campfire and in the dark (in glow-in-the-dark ink) displayed a headline, "Away We Glow!" became a newsstand best-seller meaning more family-oriented readers saw the strong Go RVing message.
"What says summer more than lightning bugs and a campfire with your RV?", said Bias. "Our media partners always come to the table with fun, innovative ideas to spread the Go RVing message and Country Living sets the bar high. It's an honor to be recognized among the best of the best in the advertising community."
These recognitions just reinforce how the strong messaging put out by Go RVing is effectively hitting the target audiences. With younger consumers becoming more engaged with Go RVing's messaging and content, the future of the RV industry aims to be brighter than ever.