The Go RVing RV Owner Demographic Profile is the most comprehensive study of RV ownership ever conducted, providing deep insights and perspectives on the demographics and ownership habits of RV Owners, Former RV Owners, and RV Intenders. The study identified seven distinct clusters based on RV owners' unique motivations, needs, and habits. It also offers a breakdown of the different types of RVs and a study of which demographics tend to prefer different types of RVs.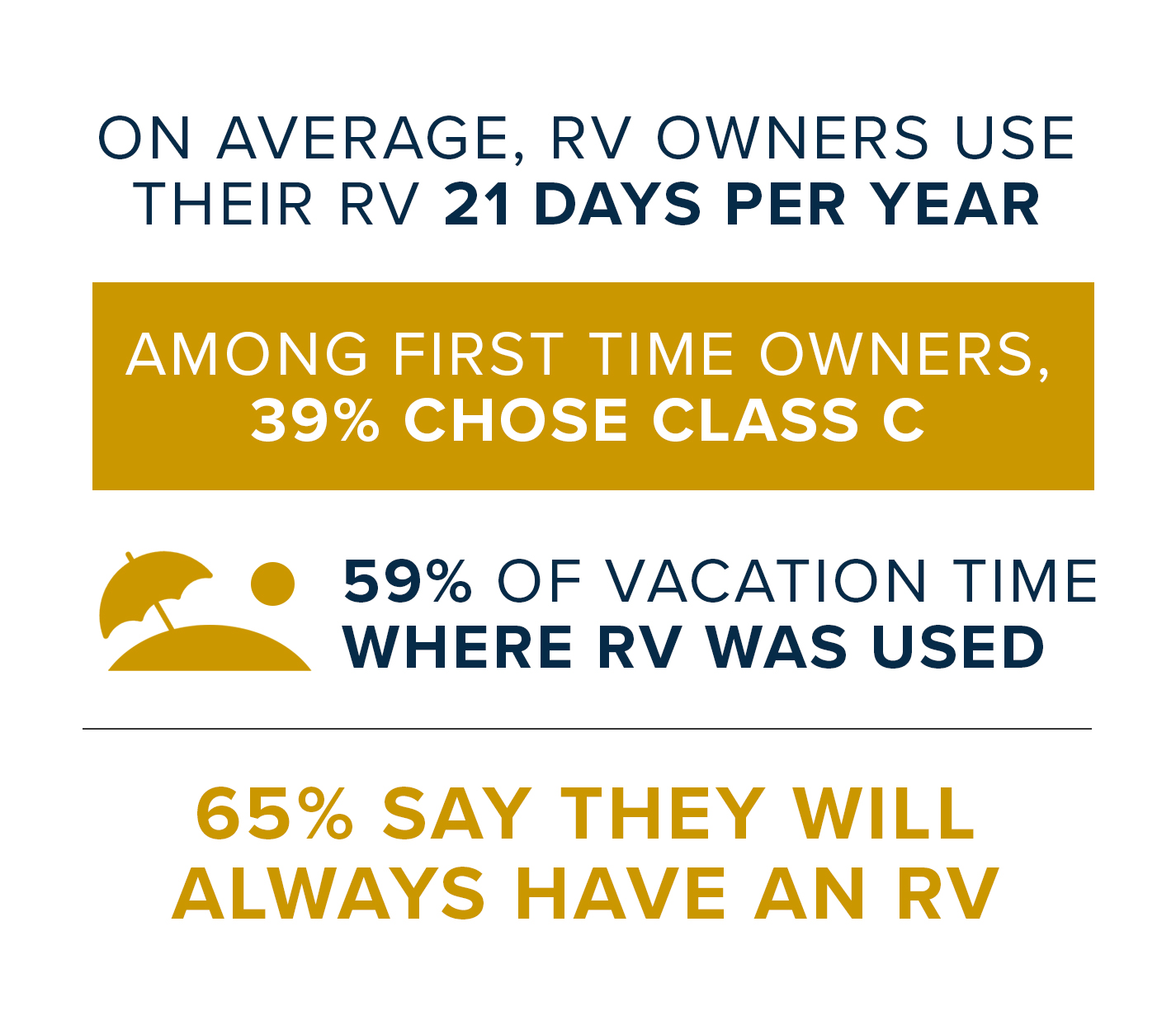 Class C motorhomes are owned by 7% of RVers. They are purchased by 22% of young families and 30% of millennial and Gen-Zers. Additionally, amongst first-time owners, 39% choose the Class C. 
In terms of age, 36% of Class C owners are between 18-54 and 64% are age 55+. 42% are retired and 75% don't have any children currently living with them. Additionally, 22% travel with their pets.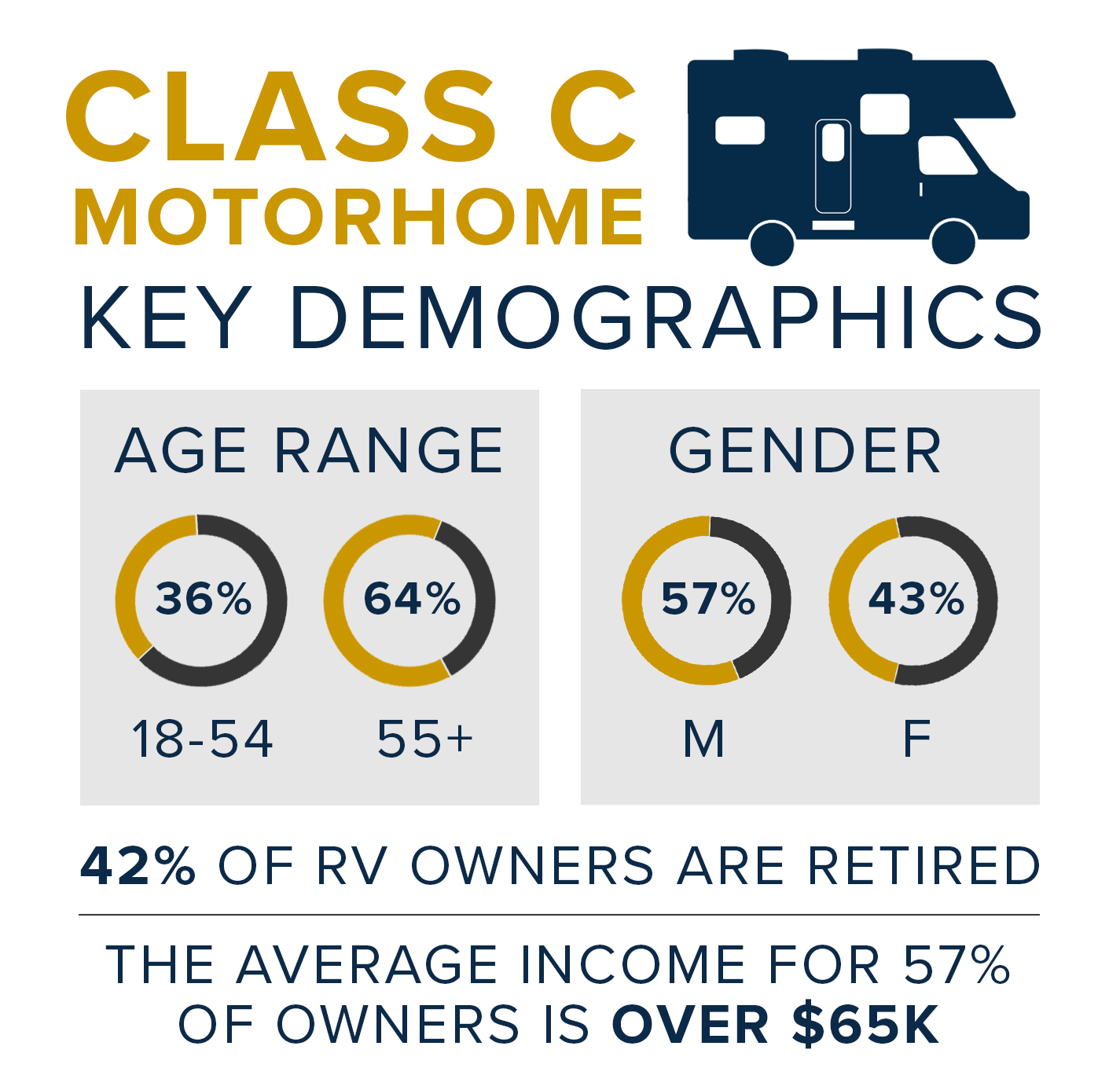 43% of Class C owners are female with 57% male. Of those who are in the workforce, 57% have a household income over $65,000 and nearly half, 44%, pay cash up front when purchasing. 65% of RV owners say they will always have an RV.
Class Cs are used on average 21 days each year, most often during the summer (79%) and fall (61%). On average, they are in operation during 59% of owners' vacation time. While on the road, 40% of Class C RVers participate in hobbies such as outdoor sports, 40% in fishing, and 27% in water recreation activities. During their travels, Class C owners stay at state parks (59%), private campgrounds (51%) and national parks (50%). Along with their RV, 32% bring bicycles along for the ride and 23% bring a secondary vehicle.
Stay tuned for more in-depth coverage of the most comprehensive RV owner study ever, or you can check out the full report here.
Subscribe to News and Insights