More than 5.8 million American RVers used their RV during the Memorial Day Weekend, according to Go RVing's 2018 RV Owners Insights survey, conducted by Go RVing, the RV Industry Association, and Inquisium.
As the summer travel season shifts into high gear, 92 percent of RV owners said they expect to use their RVs as much as or more than they did in 2017. A record 25 million people are expected to vacation in an RV this year.
RVers said they're going to use their RVs to get outdoors and enjoy nature (65 percent), take more mini-vacations (64 percent), and spend more quality time with family (50 percent).
"The RV lifestyle has come to be embraced by a wide cross-section of Americans who work hard and want to enjoy the fruits of their labor," said Frank Hugelmeyer, president of RV Industry Association. "RVers enjoy the convenience, comfort and flexibility RVs offer, as well as the savings RVs provide."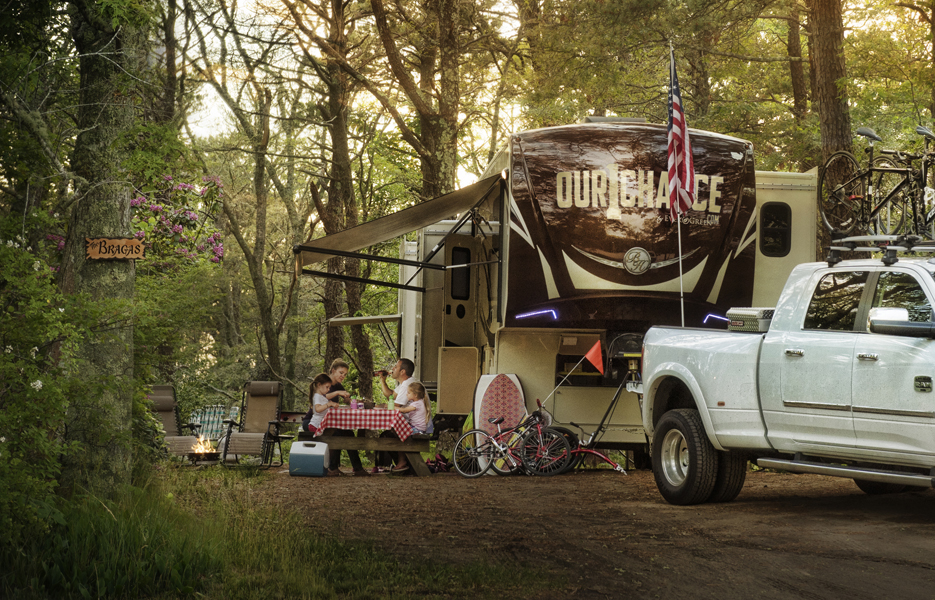 (Photo courtesy/Go RVing)
While fuel prices remain unpredictable from year-to-year, 81 percent of RV owners said this year's fuel prices will not affect their travel plans. In fact, 80 percent of survey respondents in this year's study said RV vacations cost less even when fuel prices are higher, with 77 percent saying they save 25 percent or more; and 55 percent saving 35 percent or more.
Over the past three years in the U.S., RV shipments from manufacturers to dealers have spiked to record levels, and consumer purchases from RV dealer lots have risen steadily. According to the survey, recent buyers were motivated by a desire to see America (90 percent), the travel advantages offered by RVing (83 percent), and innovative features and designs on new RVs (74 percent).
Two-thirds of RV owner respondents said an RV is the "most affordable way to travel." These findings were echoed by research conducted by CBRE Hotels Advisory, which found savings of 21 to 64 percent for a four-person travel party, and 8 to 53 percent for a two-person travel party, depending on factors such as the type of RV and the type of vacation.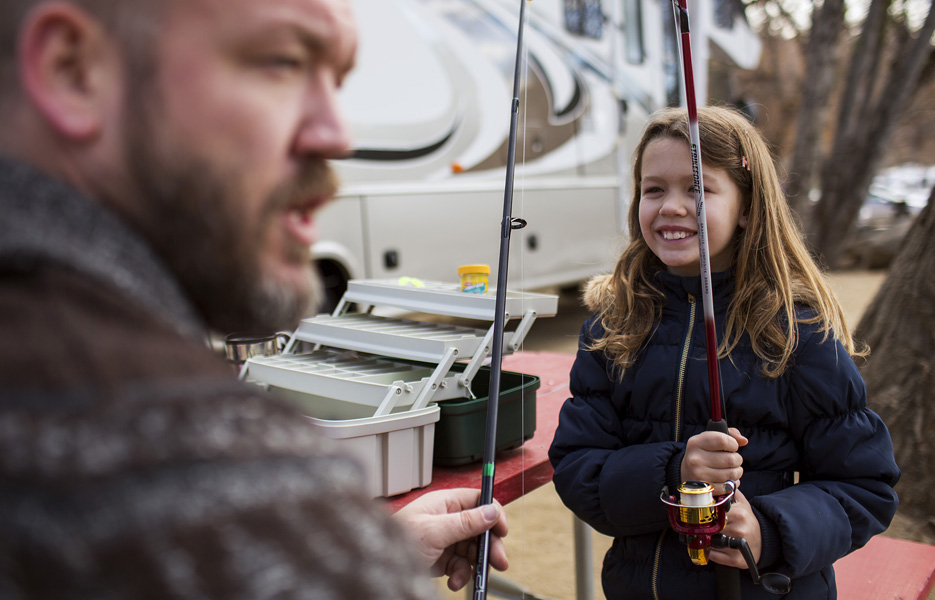 (Photo courtesy/Go RVing)
While 63 percent of 2018 RV owner respondents cite the "escape of everyday stress and pressure" as a "top benefit of RVing, these same RV owners want to stay connected while on the road – 89 percent bring their smartphone, 69 percent their laptop and 62 percent their tablet PC. The most-used campground amenity is Wi-Fi (84 percent).
Favorite activities for RVers included:
Sightseeing: 72 percent
Visiting state and national parks: 71 percent
Grilling/cookouts: 69 percent
Visiting historic sites: 66 percent
Hiking: 58 percent
Fishing: 42 percent
More than 70 percent of RVers said they're more physically active when vacationing in an RV than on other types of vacations, and 81 percent say their kids are more active.
More than 65 percent bring a pet on their RV excursions. Dogs dominate at 93 percent with cats next at 8 percent. The 101 percent total means that some RV owners bring both.
The Go RVing 2018 RV Owners Insights survey included 562 respondents and has a 4 percent margin of error.