As the ongoing coronavirus crisis impacts states and cities across the country, we continue to learn more about the amazing humanitarian efforts RV businesses across the industry are undertaking.
The Kirby Auto Group of Ventura, Calif., was made aware of challenges their local community health providers were facing and got involved. Amy Towner, CEO of Health Care Foundation for Ventura County called upon Jeff Sukay President/Dealer Principal of the Kirby Auto Group, requesting his help in providing temporary housing for doctors and nurses of Ventura County based hospitals, so they may social distance themselves from loved ones in between shifts.
"Immediately, we are all in to help our health community in a time of crisis," said Sukay. Sukay stepped up and donated a fleet of RVs to be used by medical personnel in need of a safe space to shelter.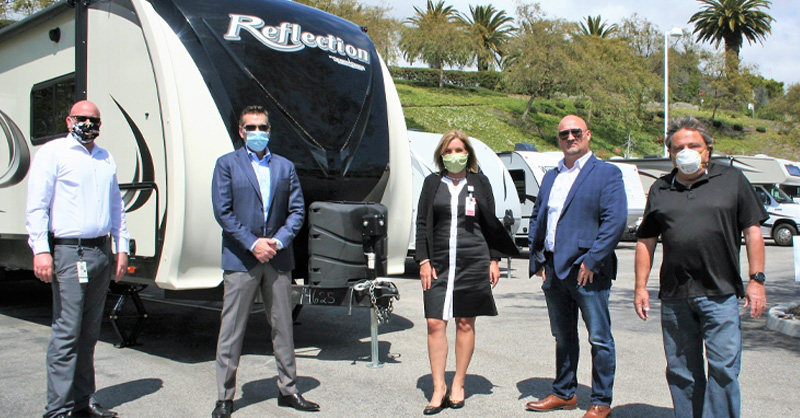 "Jeff has been a pillar in our community for decades and he rose to the occasion straightaway," said Towner. "[His] solution of providing RV's to our frontline healthcare workers in the face of a pandemic" truly speaks to the meaning of "community."
With many campgrounds forced to close, Towner worked out logistics to provide an alternate solution, placing the fleet of units in the parking lot of the hospitals where necessary access to power and water is provided.
"RVs have proven time and time again of being the most adaptable vehicles on the road, whether it be for family vacations or providing viable mobile solutions in times of a crisis," said Vierstra.
According to Phil Ingrassia, RV Dealer Association President, "RVs are also currently being used as COVID-19 mobile test centers and temporary quarantine quarters because they provide a safe, controlled environment." 
Read about other RV businesses making an impact here.