With a few months of the camping season under their belt, High Point RV Park, located just off the I-80 Kimball exit, celebrated with an open house on Saturday, Sept. 12.
Owners John and Karen Morrison of Kimball purchased the property last fall. The old RV park with 32 camping sites had been vacant and for sale for the past 15 years. The old place needed some TLC, cleaning, painting and severe updating.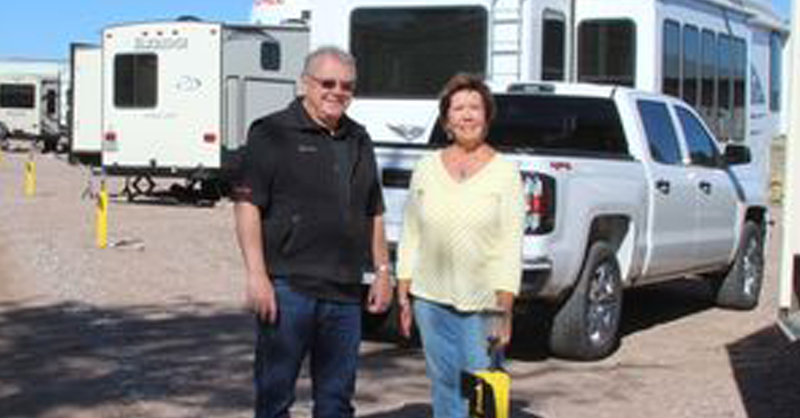 (Photo credit: Daria Anderson-Faden)
The Morrisons abandoned all the old wiring, plumbing and water systems and replaced everything. By June of this year they had created 15 new and modern camp sites, complete with internet access. Morrison appreciated all the help from the LB 840 Infrastructure Grants for updating the electric, sewer and water systems.
All sites have two sewer drops and are pull-threw sites. The new RV sites are suitable for larger campers as the sites are 30 feet wide and 65 feet long.
Check out the full story from Western Nebraska Observer here.