For the first time, students joined in Elkhart, Ind., this week at the new RV Technical Institute where they began an 8-week long course covering the new Level 1 RV technician curriculum and a pilot of the Level 2 curriculum. The class of 25 students wasted no time on day one as they began their hands-on training at the campus.
This inaugural class is made up of a diverse mix of current RV technicians looking to become certified, as well as people new to the RV industry in search of better career opportunities. Participants range from those just entering the workforce to a couple of retirees looking to fill the need for technicians who can repair RVs in campgrounds. The program is rounded out by a number of females - including a new mom - who are taking advantage of the opportunity to expand their skills and job prospects through the training program.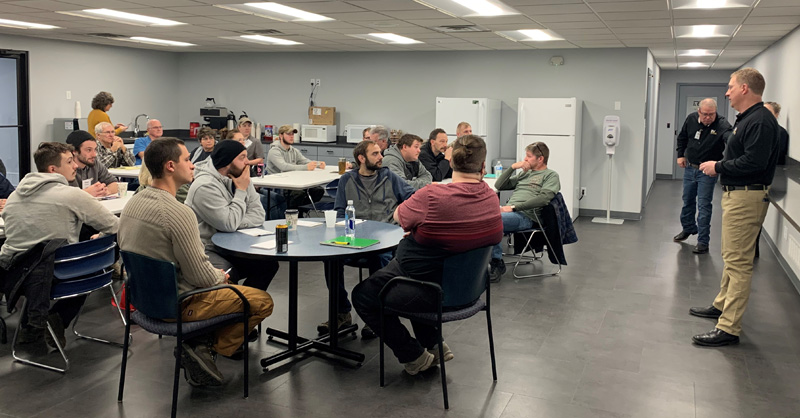 "It is very rewarding to be hosting our first class," said RV Technical Institute Executive Director Curt Hemmeler. "The entire RV industry deserves a lot of credit for the support they have shown to the RV Technical Institute which made this possible. Particularly, the manufacturers and suppliers who provided products for the hand-on training and the dealers who sent their staff to take part in this pilot class."
About half of the students come from dealerships across the country who have shown their commitment to addressing repair event cycle time and providing a high level of service to their customers by sending their technicians to take part in this class.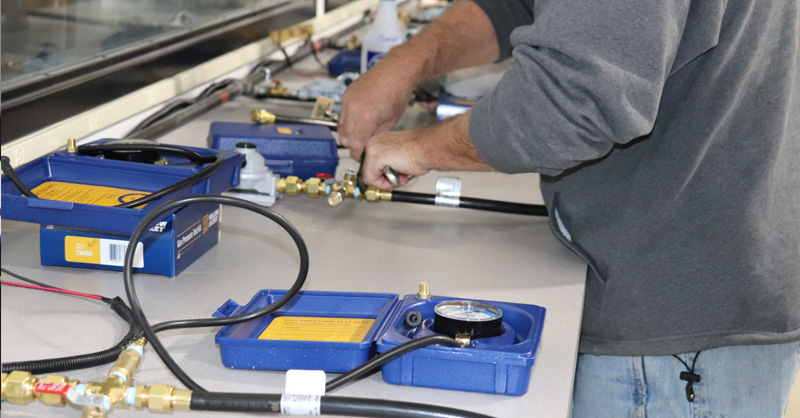 "This is an exciting week for everyone who has been involved in taking the RV Technical Institute from a concept to reality," said RV Technical Institute Senior Director of Education Sharonne Lee. "Especially those who have been involved in developing the new curriculum. This is the first time the new Level 2 curriculum has been delivered in a consecutive 8-week session. We look forward to what we will learn from this group of students as we finalize the curriculum."
A cornerstone of the new RV Technical Institute curriculum is its hands-on training. In just the first two days of Level 1, students learned the basics of propane and electrical. These practical trainings would not be possible without the support of companies like Grand Design and Forest River who provided RVs, as well as the many suppliers who provided RV components for use by the Institute's instructors and students.