The RV Dealers Association's Mike Molino RV Learning Center and RV Industry Association will work together to bring all-new cutting edge educational content to the new RVX: RV Experience event slated for March 12 – 14, 2019 in Salt Lake City. The various programs for dealers will include high-level education designed to put a spotlight on driving RV sales.
"Working with RVX is a great way for RVDA and the RV Learning Center to present key education and networking events for dealers," said RVDA Chairman Tim Wegge of Burlington RV Superstore. "I am strongly encouraging dealers to attend RVX as this event is focused on providing dealers a very new and unique show experience and will drive more sales going into the peak camping season."
Daily 45-minute dealer education sessions will be hosted by the RV Learning Center, and will focus on key management, sales and marketing topics. These sessions will occur every morning during the three-day event. In addition, all sessions will be repeated so dealers have flexibility to plan their schedules.
"We have been working closely with the RV Industry Association's events team to add value to RVX," said RVDA President Phil Ingrassia. "RVX will be another opportunity for dealers to access quality continuing education in addition to the sessions at the RV Dealers Convention/Expo in November."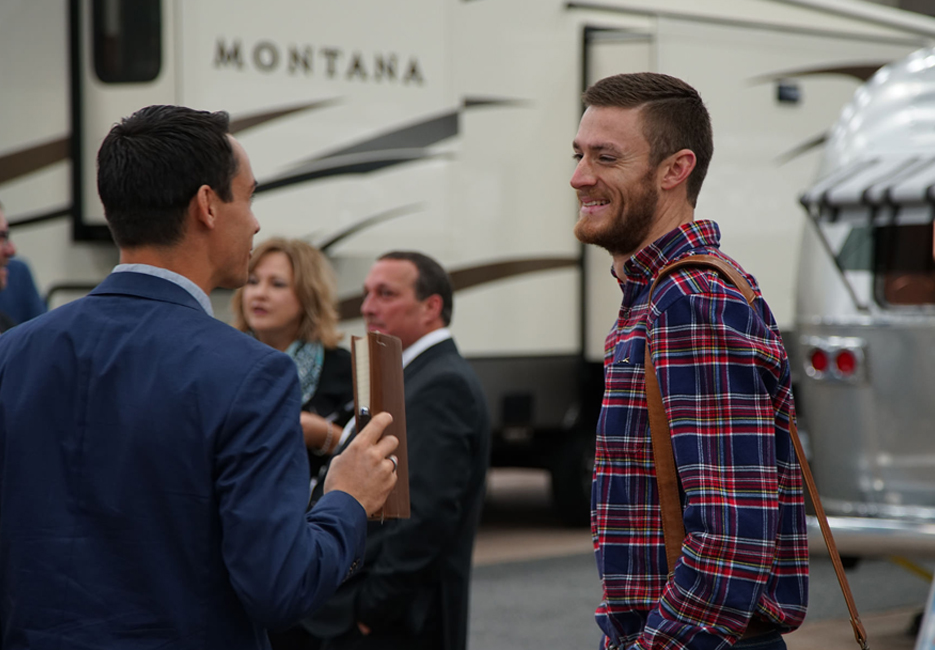 "I welcome this new opportunity to meet with dealers and our industry partners next spring," said RVDA 1st Vice Chairman Mike Regan of Crestview RV. "This innovative event will be a great way to kick off the spring camping season."
In addition to the RV Learning Center education being offered at RVX, dealers will be able to network and relax at a special RVDA dealer lounge inside the Salt Palace Convention Center, giving dealers an opportunity to learn more about RVDA and RV Learning Center programs. Earlier this year, RVDA also announced that they will also be presenting their DSI Quality Circle Awards during the RV Industry Awards held at RVX.
"We're making great strides in our dealer outreach on RVX," said RV Industry Association SVP of Trade Shows and Events Liz Crawford. "Working with RVDA to enhance the dealer value and provide top-notch education, along with the awards programs is very exciting for the Industry. Be sure to stay on top of all of the latest news about RVX by visiting our website, RVIAshow.org."
The Mike Molino RV Learning Center is a leading resource for targeted publications, certification programs, online learning and live workshops – all designed exclusively for dealership staff. The professional development and educational resources offered by the Learning Center help dealers maintain professionalism and efficiency. For more information about the RV Learning Center, click here.