On Tuesday, March 31, RV Industry Association members participated in a Virtual Town Hall Webinar on the RV Industry and the Coronavirus Crisis.
Participants received analysis of the just-passed Coronavirus Aid, Relief and Economic Security (CARES) Act, as well as information on efforts across the country to keep RV businesses considered essential. The Association's government affairs and legal teams explained how RV businesses can utilize the recovery bill and details on the many executive orders being issued across the country.
A recording of the webinar is available below and the slides from the presentation can be viewed here.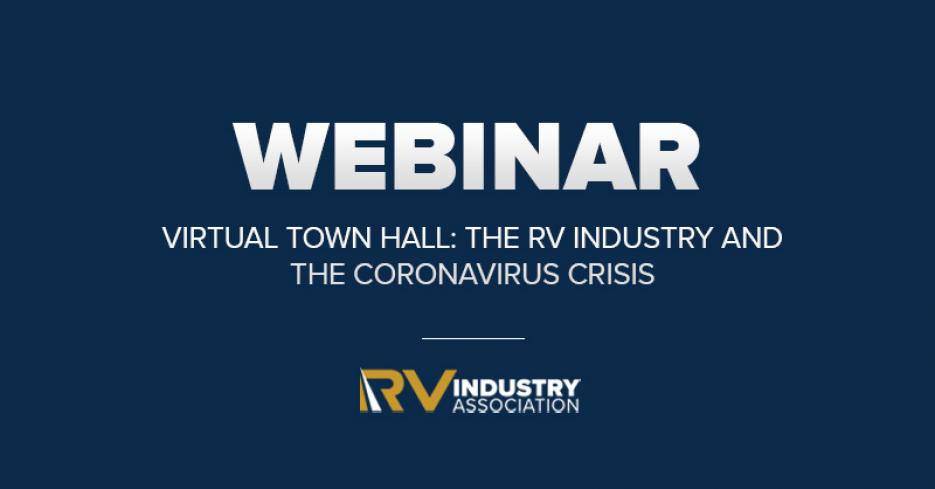 Helpful Links From the Presentation:
The RV Industry Association has been hard at work representing our members and the interests of the RV industry during the current coronavirus crisis. With information changing on a daily basis, our team is here to bring you the latest information on how the recovery bills passed in Congress and executive orders across the country are affecting your business, as well as the latest information on the virus and how you can protect your employees. View the latest details on how the Association is managing COVID-19 on our resources page here.