Originally published in Bass Angler Magazine.
Life on the road as a professional bass angler is a huge commitment. Spending nine months of the year on the road can be a grind; it can wear on the psyche of even the most seasoned pros. Being away from family and friends, living out of a suitcase, and eating only what's easily available can all affect a competitive angler's well-being and ability to do their job at a high level for sustained periods of time.
Two of the most common hurdles facing professional fishermen are money and accommodations. In order to make it through the entire season and remove any psychological burden from the mental side of competitive bass fishing, an angler needs both.
HIT THE ROAD, JACK
To combat much of that distraction, 2017 Bassmaster Elite Series Angler of the Year, Brandon Palaniuk, purchased an RV. He is one of a growing number of pros who has chosen to bring their "home away from home" along with them. In fact, he and his girlfriend have taken to this way of life so well, he has partnered as an official spokesperson with Go RVing.
As many Palaniuk fans might remember, his life as a pro had a humble start.
"In the beginning the Tundra Suites came about out of necessity, and those necessities were lack of money and needing a place to stay," Palaniuk remembers. "For the most part, I was just chasing the Elite Series traveling on my own. I was by myself, just a 23-year-old kid, and didn't really care about my food intake. I pretty much just hit the road with a bunch of dehydrated food, a camp stove, a bed that I made for the back of the truck and all of my fishing tackle."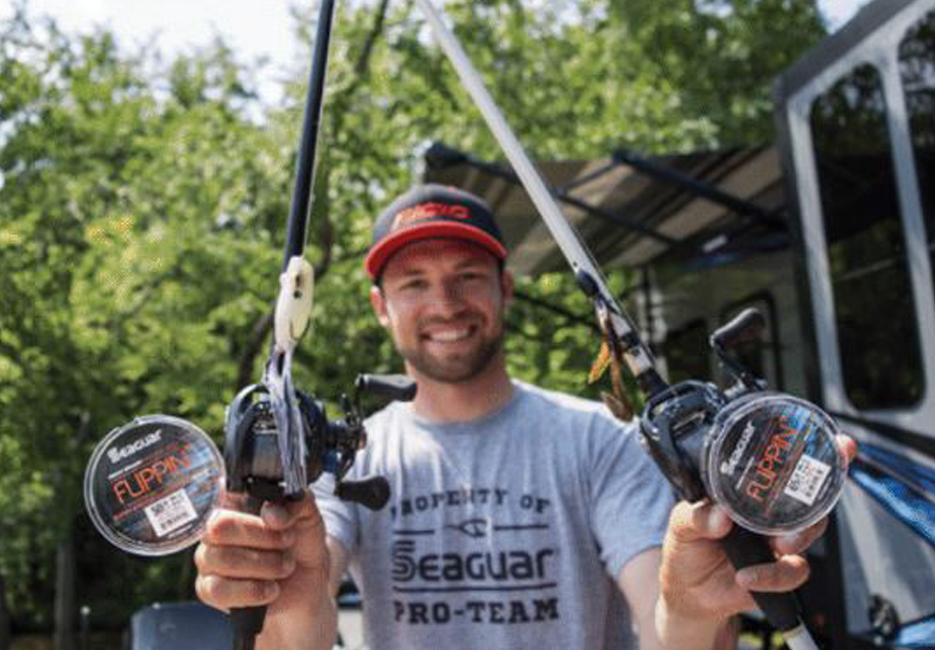 (Photo courtesy/Brandon Palaniuk)

After putting the Tundra Suites to good use (which he still uses for shorter trips to practice), he transitioned to hotels and eventually rental houses. Now, after a successful 7-year stint as a pro, he owns a 43-foot Keystone Fuzion toy hauler that he tows with a fifth-wheel truck.
The consistency RVing offers is what Brandon credits much of his success to. It's the reason why he has chosen to take his home with him on tour.
"I do think that getting an RV was a huge step in helping out with winning Angler of the Year," Palaniuk admits. "I could focus more on the fishing and not worry about all the other stuff, like finding parking places and electrical outlets. Those things seem minuscule and little, but at the end of the day, they all add up and at some point take the focus away from your fishing."
IT'S THE LITTLE THINGS
Palaniuk has been able to bring with him a lot of he wild game he hunts in the off-season. When they leave home, they pack the freezer full of elk and antelope he's harvested.
"So, we are essentially bringing all the things from home with us. I think, from a mental standpoint, it makes me fish a lot better, because of that consistency of having the same bed every night, all the amenities, the home cooked meals, that even bringing from home – still connects me to Idaho."
Even the casual tournament angler or weekend warrior can attest to some of the hotel-induced headaches. Location and quality of the accommodations initially come to mind. Ensuring the hotel/motel is boat-friendly is another matter entirely. Theft, competition for parking spaces, and proximity to working electrical outlets are common concerns.
Palaniuk is well-acquainted with the crowded hotel scene.
"You can leave for a short time or go out and practice for the day and come back and some guy has parked his Cadillac right where you put your cones out for your boat," he recollects. "Those kinds of things happen that you can't control. As a campground, you don't have to worry about things like that. It's your won space. One of the side benefits, is when you have a few days of downtime, you have the ability to work on tackle, work on your boat or get in important computer time with your fans and your sponsors. It even gives me the ability to relax a little more. My fishing tackle is way more organized and I have more space to work on my laptop."
Privacy is another huge factor for Palaniuk, especially now considering the new rules implemented forbidding information gathering. Known for his preference to "do his own thing," Brandon never wants outside influences to dictate how he approaches a tournament.
"I am the kind of guy that doesn't like dock talk at all. You can do your best to stay away from it at a hotel, but when you're surrounded by it, guys are going to talk about fishing and I prefer to stay away from that. At campgrounds, everyone has their own space, and guys might get together and have dinner, but there's not that constant dock talk, so you have way more privacy."
He also thinks campgrounds are safer overall.
"As far as security," he says, "nine times out of 10 your campground is way safer than any hotel or even rental house, for the most part."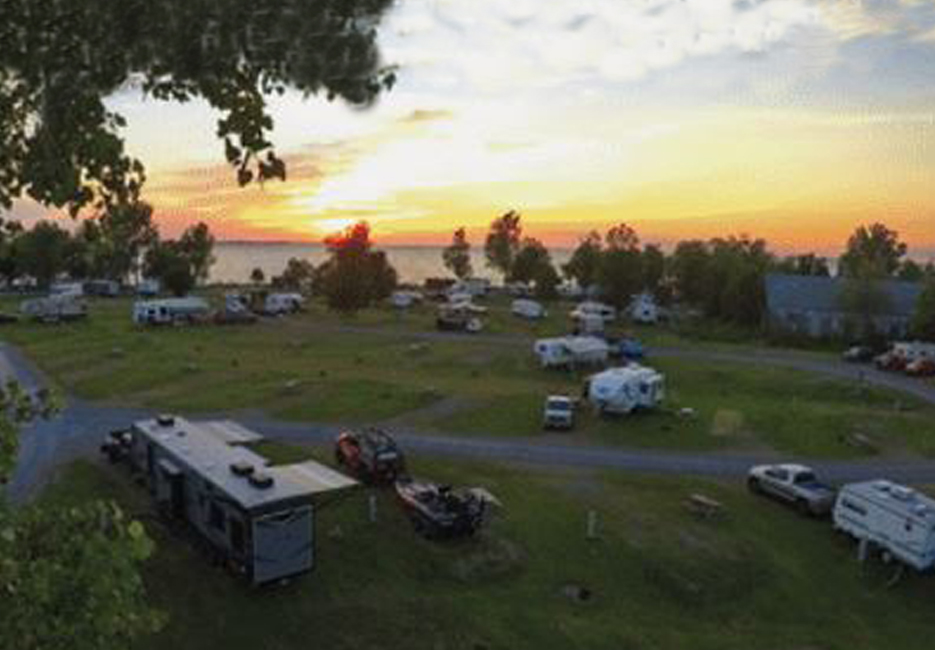 (Photo courtesy/Brandon Palaniuk)
DOUBLE-UP
For those with the means to own a boat and an RV in order to travel between tournaments, Palaniuk suggests securing a second driver and tow vehicle. With a second vehicle comes obvious advantages when considering alternative options should problems arise. Brandon I s fortunate that his girlfriend Tiffany can travel with him as that second driver operating the back-up tow vehicle. Although Brandon admits that once he experienced the benefits of an RV lifestyle – and had he not had the option of having a second driver and vehicle – he would instead have purchased a cab-over camper.
"I just don't see myself ever going back to hotels or rental houses," he says.
Of the entire Elite Series roster, there are over 20-plus guys now that are doing it and there's more and more very year.
"From a cost standpoint, it's probably about a wash," Palaniuk says matter-of-factly. "But you also own the camper and you own the tow vehicle, so at least you have some sort of collateral and [aren't] just throwing away money on hotels. That, and I love supporting industries that support the industry that I'm in."
Although there are added costs and responsibilities associated with going on tour in an RV, the benefits – according to the pros that do it – far outweigh the cons. With the potential to have all the comforts of home, a healthier diet, some privacy, and most importantly a consistent living situation affords anglers the ability to focus more on finding fish and competing for that next check.
Just ask Brandon Palaniuk – he turned that consistency into success.