Driven by soaring consumer interest in RVing, the key industry barometer of RV shipments reached 430,412 wholesale units in 2020 and is projected to surpass 502,000 units in 2021, according to the Winter 2020 RV RoadSigns prepared by ITR Economics for the RV Industry Association.
"The COVID-19 pandemic has struck a body blow to our nation in so many ways, but the RV industry has managed to provide a glimmer of hope by allowing people to enjoy an active outdoor lifestyle while also controlling their environment," said RV Industry Association President Craig Kirby. "The shipment numbers for 2020 reflect the surge in demand that began in early summer and continued for the remainder of the year. The forecast for 2021 confirms the expectation that order activity will continue to rise this year."
A year ago, when the RV Industry Association issued final shipment numbers for 2019 and looked ahead to 2020, the coronavirus was being watched closely by epidemiologists across the world, but only one case had been diagnosed in the U.S. Today, the nation is grappling with a pandemic that has resulted in more than 400,000 deaths, with 24 million cases confirmed.
"While RVs are not a remedy for the nation's health wounds, they are a way for Americans to stay socially distanced while recreating, traveling and enjoying the country's natural beauty" said Jeff Rutherford, President & CEO of Airxcel and RV Industry Association Chairman. "After a near-total production shutdown last spring, RV manufacturers and suppliers saw production numbers rebound dramatically last summer."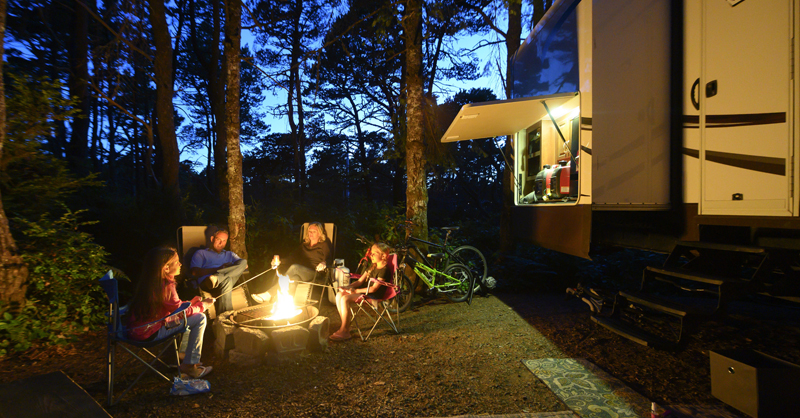 "While many Americans have discovered RVs for the first time in the past year, the RV industry has been experiencing over 40 years of long-term growth that predates the pandemic"
The final 2020 RV shipments numbers are a six percent increase over 2019 and on par with the third best year on record, despite an industry shutdown that lasted nearly two months. Towable RV shipments, the most popular industry segment, totaled 389,613 in 2020, up more than 8 percent over 2019. Motorhome shipments finished at a total 40,799.
Looking ahead to 2021, the official ITR Economics projection foresees total RV shipments of between 490,300 and 515,400 with a most likely total of 502,582, a 17 percent increase over 2020. According to ITR, towable RV shipments are anticipated to reach 453,200 units in 2021, with motorhome shipments projected to finish the new year at 49,200 units.
"While many Americans have discovered RVs for the first time in the past year, the RV industry has been experiencing over 40 years of long-term growth that predates the pandemic," added Kirby. "Under 45 is the fastest growing segment of RV owners and has been for the past few years. Our latest survey also shows that RV purchase intent is strongest among Millennials, followed closely by Gen X and Gen Z, which bodes very well for future growth of the industry."
The 502,582 units projected to be shipped in 2021 would be only the second time RV shipments have exceeded 500,000. If shipments end up on the higher end of the forecast, they could eclipse the 504,600 units shipped in 2017. The 430,412 units shipped in 2020 trail only the numbers reached in 2016, 2018, and the historic year of 2017.
"Our dashboard of 12 key leading indicators is unanimous in suggesting recovery and rise will define the U.S. economy this year," said ITR Economics Senior Economist and Econ Manager Eric Post. "While certain segments of the labor force endured significant financial stress during 2020, U.S. consumers as a group have been able to stash away significant savings during the pandemic. As the vaccine rollout progresses, we expect those U.S. consumers flush with cash will be able to get out and spend more. This, along with a low interest rate environment, will fuel a robust macroeconomic recovery trend."
ABOUT RV Industry Association: With offices in Reston, Va. and Elkhart, Ind., the RV Industry Association is the leading trade voice of the $114 billion dollar RV industry, representing approximately 400 manufacturers and component and aftermarket suppliers who together produce 98 percent of all RVs made in the United States, and approximately 60 percent of RVs produced worldwide.
ABOUT ITR ECONOMICS: ITR Economics is the oldest privately held, continuously operating economic research and consulting firm in the United States, providing businesses with forecasting, economic information, insight, analysis, and strategy. Since 1985, their overall forecast accuracy is 94.7 percent at one year out.
Subscribe to News & Insights