It didn't take long for the other shoe to drop. On the heels of the COVID-triggered boom in RV sales that began in the second quarter of 2020, Campers Inn, like the majority of America's RV dealerships, was confronted with a far less welcome challenge: a severe labor shortage, particularly among skilled RV service technicians.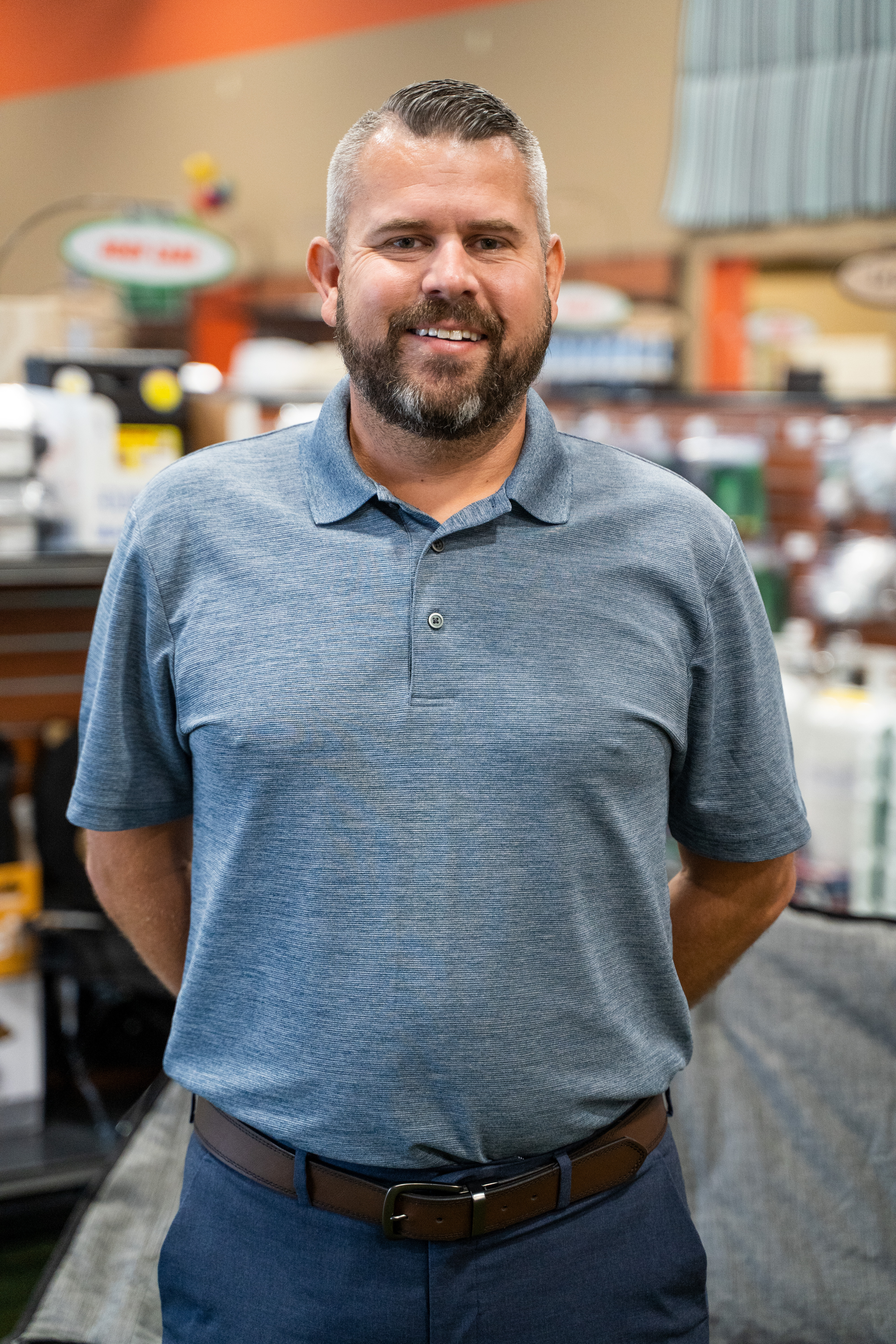 "We had exhausted every means of recruiting them," said Regional Parts and Service Director Cameron Brooks. "It became clear that the only way to move the needle was to hire unskilled labor and to train them with a structured platform and to grow them within the company."
The program the 29-dealership company launched at the end of 2020 began with becoming an RV Technical Institute Authorized Learning Partner (ALP). Brooks called on Keith Marshall, formerly the company's Northeast Regional Training Mentor, to head up the companywide initiative.
"We wanted to partner with RVTI because they had become the certification standard and they provided the curriculum and testing materials," said Marshall, who has been Master certified since 2006. "They know what works."
Through ads, job fairs, and virtual hiring events, the company targeted handymen and construction workers. By the end of December, they had 40 new hires ready to start Level 1 certification training.
Marshall admits that, initially, there was no playbook for implementing the fully remote program and the technology was a bit clunky. Many internal meetings were held until Brooks landed on Microsoft Teams as the platform for conducting the online courses, which he believes has facilitated great discussions and comments during the training and has helped Campers Inn to become more efficient as a company.
It was determined that both the new and existing techs enrolled in the Level I certification program would take four hours of classes per week for eight weeks and be paid for the time spent in training. This turned out to be a both a good recruiting and retention tool.
"Lots of techs feel thrown into the fire, then they get frustrated and quit," said Brooks. "When we tell new hires that we'll provide training for them, they're impressed. And we've already seen an improvement in retention."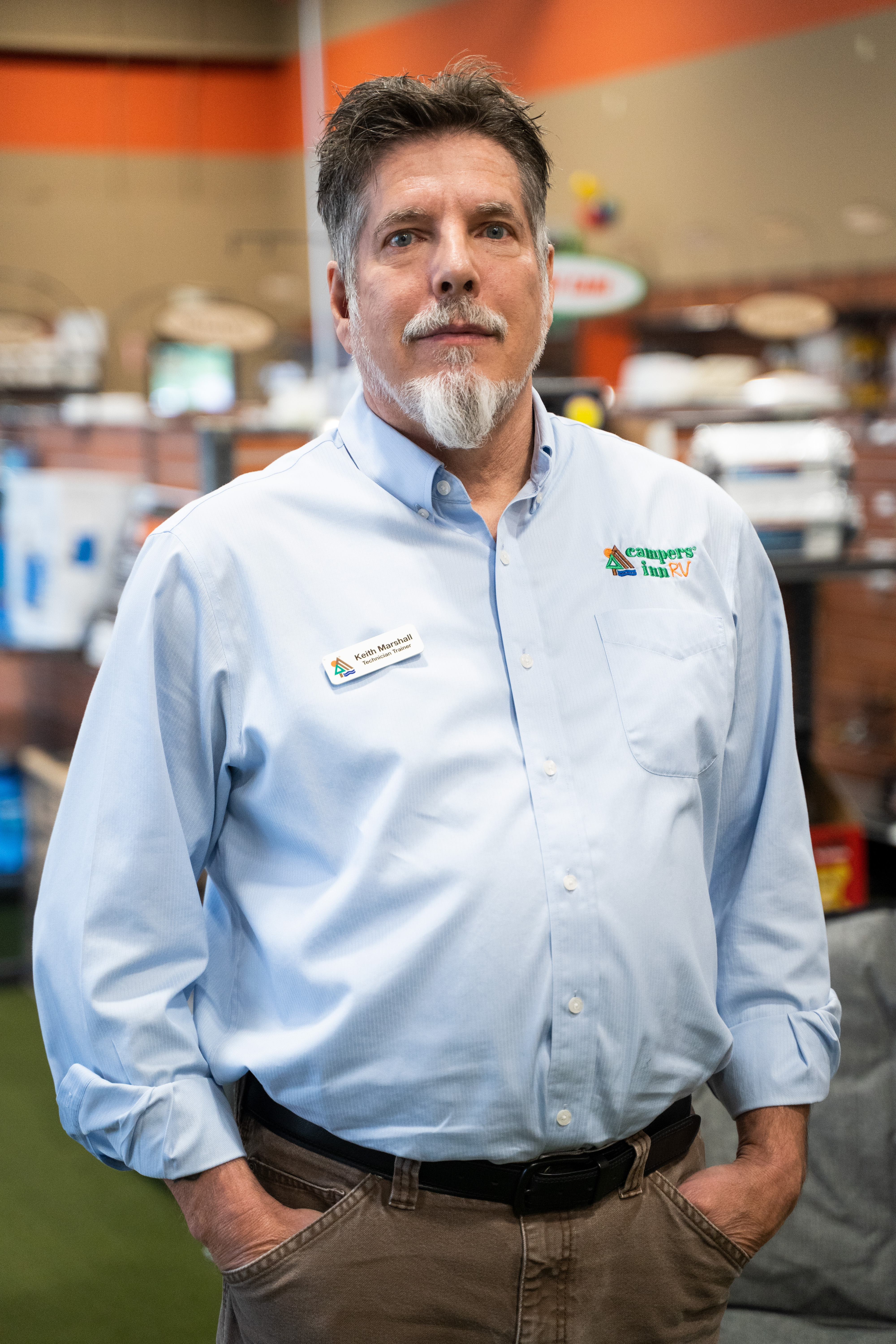 ​​​​A typical day for Marshall begins with conducting online classes with students throughout the Campers Inn network of dealerships. In front of a fixed camera at his Merrimac, NH office, he demonstrates various repairs using visual aids such as cutaways of liquid propane tanks, furnaces, water heaters, etc. Students gather in conference rooms at their dealerships to watch him and to ask questions via Teams. There are cameras at the dealerships, too, so Marshall can see what the techs are doing. These, and other training videos, are recorded and edited by a production team in Jacksonville, FL, then made available for students to review in preparation for their certification testing.
"We've come a long way in film quality since those old out-of-focus and boring manufacturer videos!" said Marshall.
In the afternoon, Marshall spends time answering calls and emails from students, whom he encourages to contact him. He has also started to visit dealerships to provide some hands-on training, in addition to observing each facility, its tools and equipment, and to talking to the techs.
"I want to talk to them on their own, to ask about the dynamics with management. Because of the backlog of work in some dealerships, service managers often struggle with scheduling time for technician training. But we believe in the long run, it will benefit their productivity and efficiency."
 So far, Marshall has visited Campers Inn dealerships in Elkhart, the Northeast and Florida and is planning trips to North Dakota and Charlotte, NC. Eventually, he hopes to get to all 29 locations.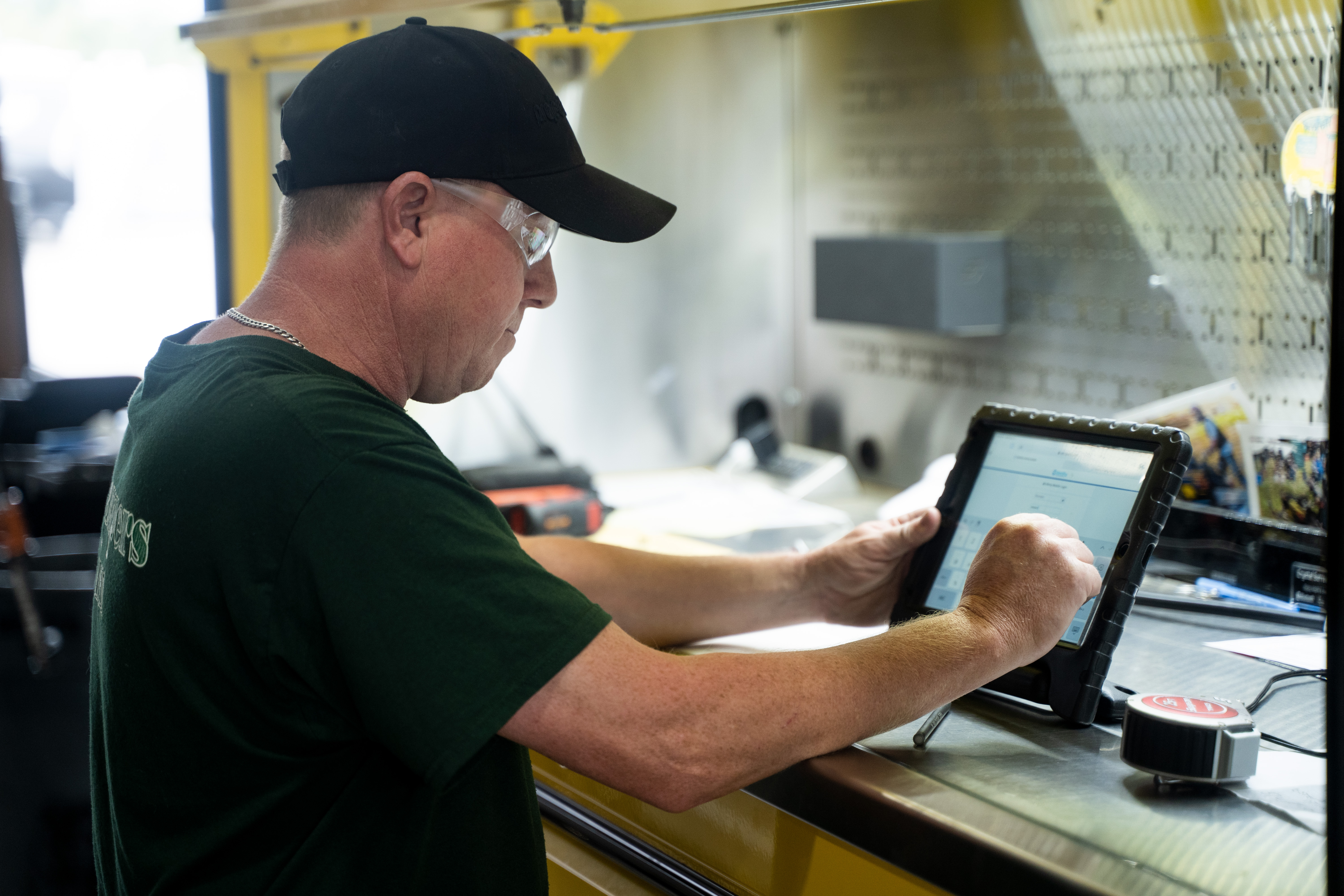 "The techs face different challenges depending on where the dealerships are," he said, citing a new appreciation for the people and quality of work he has seen. "In Florida, they sometimes work in shops that aren't enclosed, so when it rains, it sounds like a million firecrackers on the roofs!"
So far, Campers Inn has provided Level 1 training for Over 100 employees, 40 of whom have become certified. Many of the others are still in the testing process. There are also currently 40 students participating in Level 2 certification training, 100% of whom Marshall expects to pass. This program requires six hours of training per week for 16 weeks. Some of the students are veteran techs who had never become certified but who now comment on how much easier their jobs are after learning to become more efficient.
"There's a mentality in the industry that we need a lot of bodies, but I feel quality of people is more important," said Marshall. "We try to instill in our techs that they'll get out what they put into this job."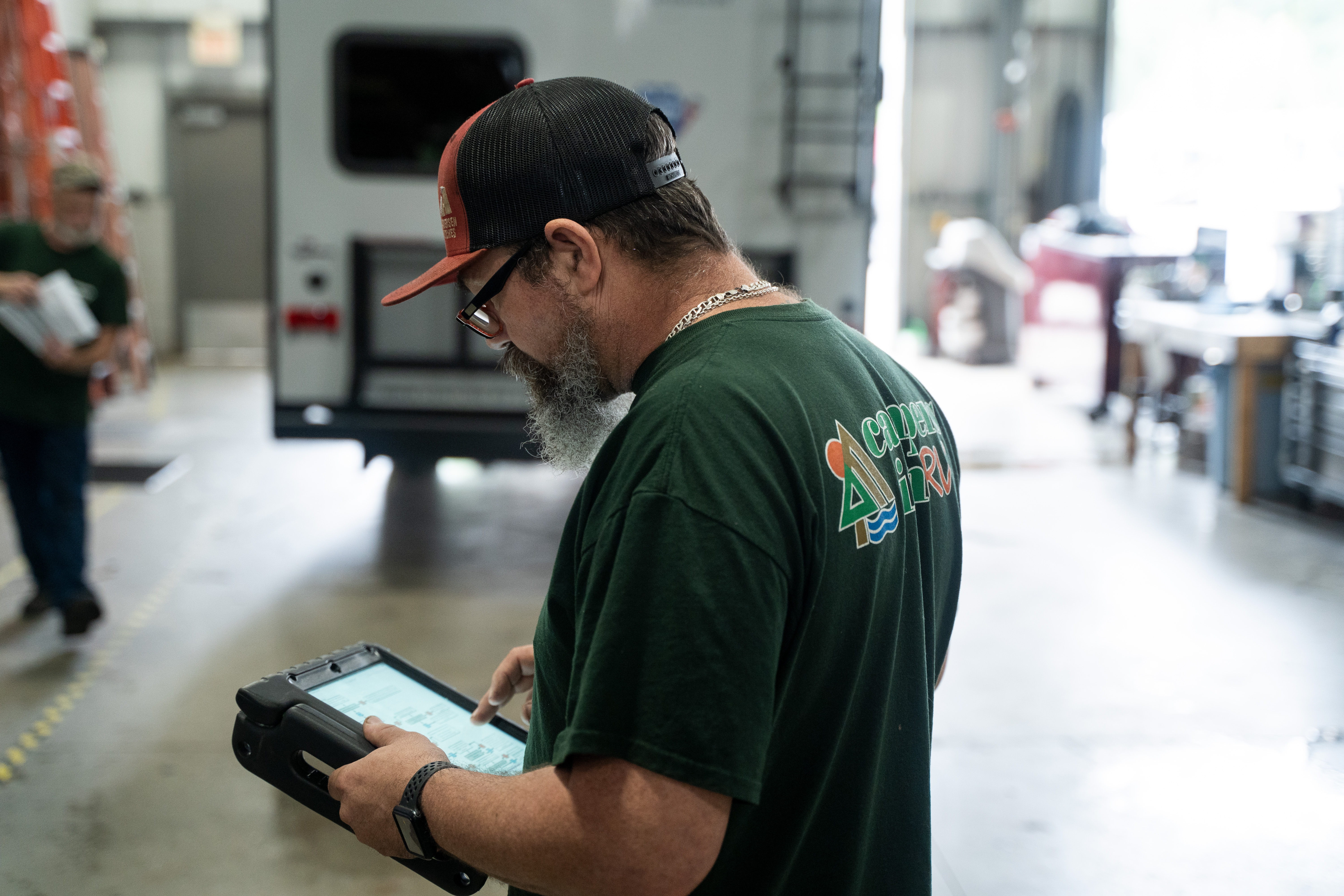 There were some challenges to getting Campers Inn's initiative to match with RVTI's program, said both Brooks and Marshall, but they worked together as partners.
"Bill Stewart and the others at RVTI were right there to say, 'what can we do better to improve this process?'," said Brooks. "They're making changes to the curriculum based on what dealers are telling them. The process is great now; we have a great ongoing relationship with them."
Marshall is particularly impressed with Stewart who met with him 1st in Florida, and with whom now has regular virtual meetings.
"Bill takes a personal interest in every student working toward certification. He asks all of the technicians to call him before they take the second performance test to answer any questions they may have," said Marshall. "Everyone he speaks with passes the test. I've been nothing but impressed with him."
Marshall now serves on RVTI's Curriculum Committee helping to identify opportunities for improvement within the training materials.
Back at corporate headquarters, Brooks keeps a close eye on the company's Customer Service Index to measure the success of the ALP program.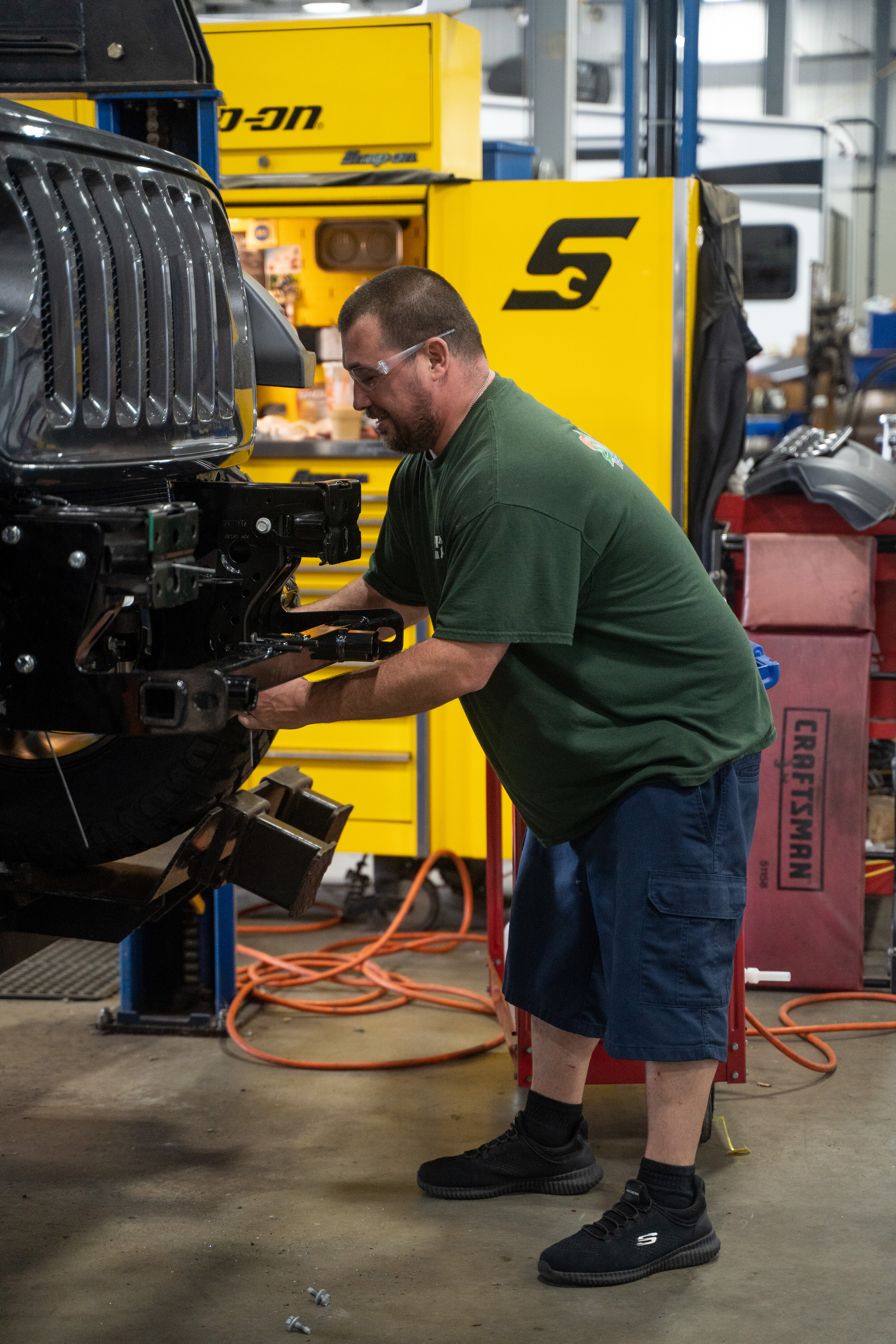 "Our goal is not to get people certified and to hang 300 plaques on the wall," said Brooks, noting the not-insignificant cost of employing Marshall, purchasing training materials, and paying techs for training time. "Our goal is to provide better customer service with more knowledgeable techs. We're already seeing favorable results in our CSI and better retention, but we'll do a comprehensive evaluation at the end of the year."
Campers Inn's ALP initiative, he continued, has aligned perfectly with one of Campers Inn's core values: sustainability. Among its key actions are managing resources to optimize efficiency and effectiveness and reinvesting in its people in ways that benefit all.
"We absolutely recommend this for other dealerships," said Brooks. "But they have to be really organized and have a good plan in place. And they need a good relationship with RVTI because it will be a continuing relationship."
Brooks noted that there are other dealerships that are partnering with RVTI and going through the same growing pains. He senses a feeling of "if we don't keep up, we'll be left behind."
"Training hasn't been a priority among all dealerships, but as technology keeps advancing and RVs are getting more complicated, it's an absolute necessity," echoed Marshall. "We all have to focus on efficiency to get RVers back out on the road and on thoroughness to ensure their safety. The future of the RV industry lies in service." 
Subscribe to News and Insights