RVing means different things to different people. It could be about tailgating, exploring national parks or long weekends closer to home. In recent years, Go RVing has made relationship building with outdoor adventurers and influencers core to their strategy to engage new audiences who may not know the first thing about RVing. For Ish Monroe, RVing puts him right where he wants to be – by the water with everything he needs.
Ish has been reeling in fish ever since his father first put a fishing pole in his hands at the age of two. Now, he's a household name in the world of professional angling, having won the first ever Elite Series event and holding the four-day record on Lake Okeechobee for the biggest tournament limit ever weighed. Additionally, he is an avid RVer who loves to tow his Cyclone fifth wheel toy hauler across the country whether he's competing or enjoying downtime between competitions.

"I was inspired to get into RVing by friends and competitors. It's great for the mental aspect in tournament fishing and being in the outdoors while also having the comforts of home."
Just about everyone knows that RVs and the outdoor sports go together like peanut butter and jelly. So, it comes as little surprise that Ish picked it up from his friends and competitors. Because they're both things he genuinely loves to do, Ish now goes fishing and RVing even when he's not competing. Among his favorite spots are the San Diego bay where he chases tuna in his saltwater boat and upstate New York to admire the fall foliage. He finds that a lot of the RV campgrounds are situated conveniently on the water where he is absolutely in his element.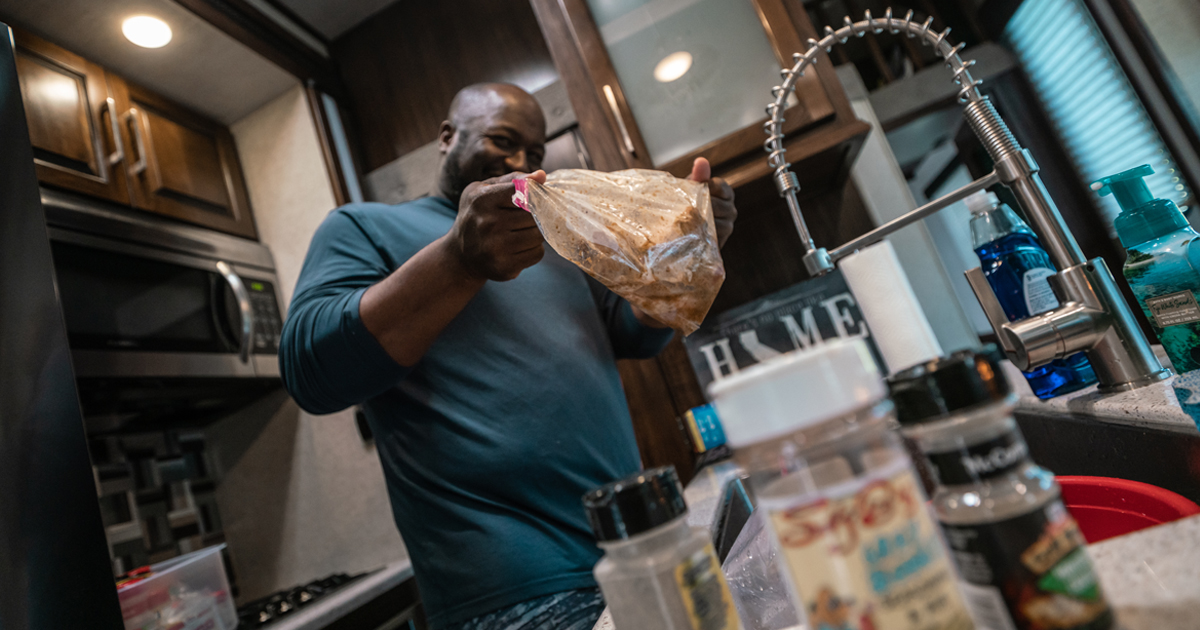 "When I'm staying in my RV it helps me to adjust to the environment around me so when I'm out fishing I am in a comfortable place."
The San Francisco native grew up in an urban area where not a lot of enthusiasm for camping and RVing has been typically found. But since being introduced to the lifestyle by his peers, he has become an invaluable advocate for the RV industry. The bonding he experiences with his friends and family while RVing is one of his favorite aspects. "I've met young couples, more mature couples, and in every ethnicity," he says. "From people you might consider the 'working class' to the wealthy and everyone in between, I have met them all while RVing."
Living on the road 200 days a year, Ish's RV helps make him one with nature and ensures he doesn't miss a stream, river or lake between stops. Ish's ability to connect with anglers and outdoors men and women is why Go RVing looked to him to be an inspiration, and show others how RVing can make a world of difference in connecting with your passions.
Check out other amazing Go RVing Stories by visiting their AWAY series.