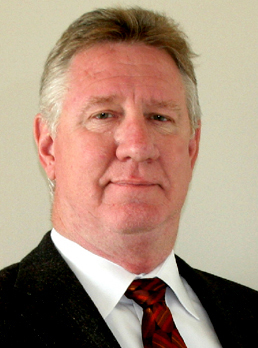 The RV Industry Association Board of Directors reelected Jeff Rutherford, President & CEO of Airxcel, as Chair of the Board for the year 2022 during the group's organizational meeting on November 9, 2021. Executive Committee officers were also elected to their posts by the incoming Board of Directors, including Vice Chair Kevin McArt of Forest River and Treasurer Mary Pouliot of Thetford. Ryan Elias of Leisure Travel Vans/Triple E RV was newly elected to the Executive Committee in the role of Secretary.
"Jeff's deep knowledge and commitment to the RV industry has made him an excellent Chair of the Association and we are excited to have him return for a second term," said RV Industry Association President & CEO Craig Kirby. "With the selection of Kevin, Mary, and Ryan, the incoming Board has elected an incredible Executive Committee to serve our members and the wider industry."
Garry Enyart of Cummins will continue to serve on the Executive Committee as Immediate Past Chair and RV Industry Association President Craig Kirby also serves on the Executive Committee.
The Board also approved the appointment of Bryan Hughes, Winnebago Industries Chief Financial Officer, to Winnebago Industries seat on the Board. The seat was previously held by Winnebago President & CEO Mike Happe who has served on the Board since 2017.
"I would like to thank Mike Happe for his years of service on the board, he provided unique insights and brought a passion for constant improvement that served the RV Industry Association and our members well during his tenure," continued Kirby.
Other actions at the organizational meeting included welcoming newly elected member of the Board, Coley Brady, co-founder & President of Alliance RV and reappointing of Toby O'Rourke, President of Kampgrounds of America, to an Appointed Director Board seat for 2022. O'Rourke was initially appointed to the position in 2019 and served throughout 2021. The Board created the appointed director capability at its June 2019 meeting to allow inclusion of valuable contributors not otherwise eligible to serve. Appointed seats have a one-year term.
The three term for 2021 RV Industry Association Board members and officers begins January 1, 2022
Subscribe to News and Insights