The first of two prominent general sessions at RVX: The RV Experience took place on Wednesday, March 13 at the Salt Palace Convention Center where a crowd of attendees gathered to hear Kampgrounds of America (KOA) President and CEO Toby O'Rourke speak on the changing habits of younger consumers and their expectations around outdoor experiences.
Kampgrounds of America is the world's largest system of private campgrounds and a leader in outdoor hospitality. and with RVX officially kicking off camping season this week, the time to have a discussion on attracting new consumers to the RV and camping lifestyle perfectly aligned.
RV Industry Association President Frank Hugelmeyer took center stage where he officially kicked off the session to a jam-packed room of eager attendees consumed with interest in emerging market trends and a thirst to understand the different sectors of potential RVers.
Hugelmeyer's opening remarks encapsulated the importance of growing this industry while also stressing how it's this industry's responsibility to create a positive experience for consumers – something KOA has strongly tapped in to.
"Toby is a visionary in this space," said Hugelmeyer. "She truly understands the outdoor consumers and how this industry can improve in this competitive space of outdoor recreation."
In a study conducted by KOA, it was evident that there is a strong commitment to camping from our consumers. Since 2014, there has been a 72 percent growth in those camping three or more times a year, a 22 percent increase in annual campers, leading to 79 million people camping in the U.S – all indicators that this lifestyle is growing. With many finding the benefits of outdoor recreation on their own, O'Rourke posed the question, "are we ready?"
Are we looking for new opportunities to keep up with the demand and shift in market? To keep growing, we must look for new opportunities. We must continue to create and capture new demand. And who has a hand in this? All of us: manufacturers, dealers and campgrounds.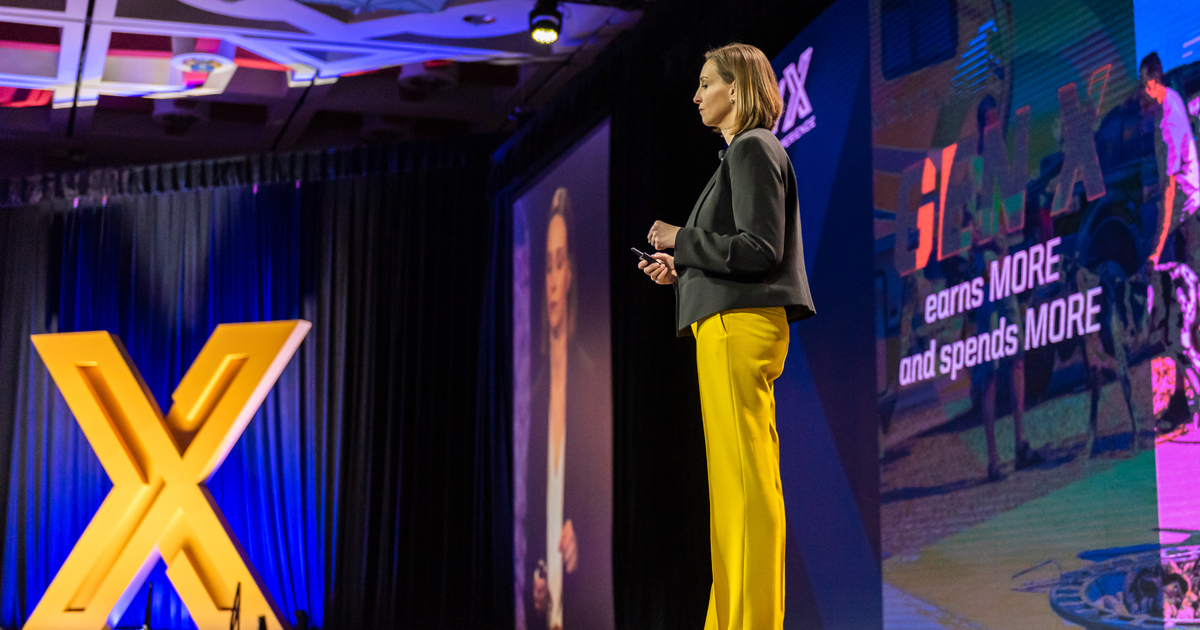 This pivotable time for our industry is something that must not be overlooked and "we must stop and look at our core target differently," said Toby.
She continued to identify the types of campers that make up this industry and broke it down by generation, life stage and diversity. By doing this, she painted a clear picture as to why each segment matters and how we should be curtailing our focus to those different touchpoints. .
Ultimately, the face of camping is changing. Millennials are the largest segment at 41 percent, Gen Xers are the largest earners/spenders and Boomers make up only 18 percent of the camping population. And it's only going to continue to change. So how does this industry adjust?
"It's one thing to understand these targets and trends," said Toby. "It's important to strategize on how to reach them."
Toby continued to elaborate on this by sharing what she implements with her team at KOA, by breaking the year into four cycles: Plan, Go, Recharge and Remind. By taking a step back to understand the cyclical nature of camping and what frame of mind the consumer is in at any given timeframe throughout the year is imperative. It's so important for this industry to keep anticipating the needs of the customer. Servicing the prospective customer with new innovations in our products before they realize they need it keeps this industry one step-ahead. The fundamental reasons why people camp will not change, but how they camp may.
Toby concluded the session with a few, yet strong, thoughts: Always focus on the "why," provide the right message, sell an experience, find ways to connect with people, fulfill those desires and maximize your focus to continue to drive RV sales while here at RVX - it's a great place to start!