Year after year, outdoor retail growth jumps upward as more and more people become passionate outdoor enthusiasts. Combine that with steady growth in 20 foot and under travel trailer sales, and it doesn't take a rocket scientist to understand that the RV industry and the outdoor industry is a partnership ripe for the taking.
What's the attraction?
Both consumers prioritize spending time outdoors—hiking, biking, and kayaking. RV'ers just do it from a comfier basecamp. Traditional outdoor recreationalists are taking note and beginning to retrofit vans and purchase teardrop trailers and RVs in droves.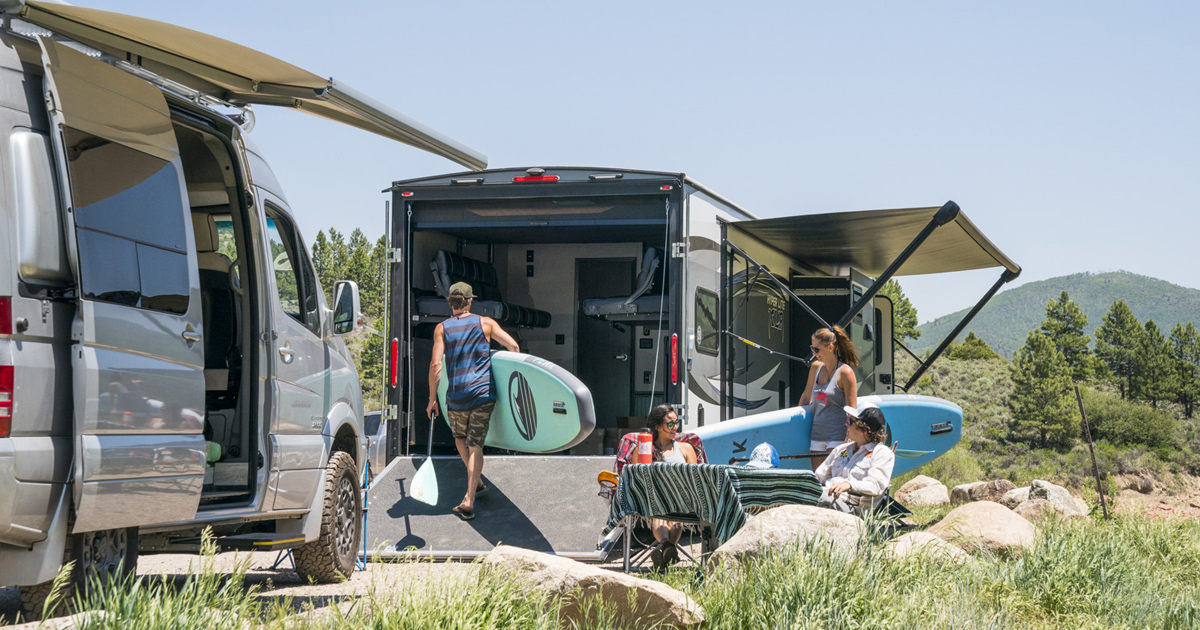 It's a portent moment: Dealers who are strategically stocking both RVs and outdoor retail merchandise are positioned to be the one-stop shop.
Outdoor retailers are setting the stage for this new kind of consumer by investing in teardrop trailers or sprinters to showcase their merchandise to the ready-to-roll lifestyle set. RV dealers are stocking up on portable coffee presses, camp chairs, and trekking poles in a bid to increase the fun factor.
It's a win-win for savvy retailers.
The Art of Visual Merchandising
Smart merchandising creates experiences. It allows consumers to picture themselves using the products. That's why retailers are outfitting trailers and RVs in the same way an owner might.
In a retail store, lifestyle stories are often told near the entrance to the store. The combination of items from multiple categories helps convince target consumers to add-on purchases that will elevate their outdoor experiences. It's the same underlying principle on why mannequins are often outfitted with multiple products from hiking apparel and boots to a backpack and hiking poles.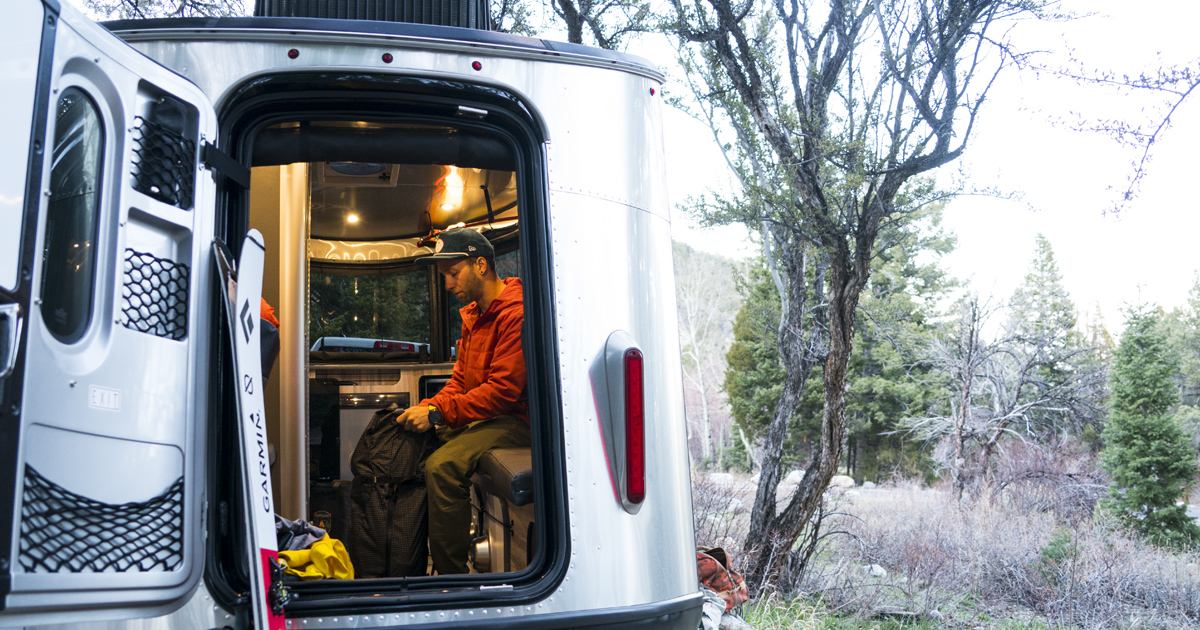 Outfitting an RV with the right gear just makes sense because it allows the consumer to visualize themselves in the great outdoors and provides them with an education as to what they might need. Sure, lifestyle items like a throw, decorative pillow and some artwork are great, but complete the story with kitchen products. Set up the 'outside' with chairs and pretend campfire to create a full RV experience.
Particularly suitable to the RV and sprinter van lifestyle are low-profile, lightweight outdoor retail products like freeze-dried camp food, lightweight chairs, and collapsible pots. And don't forget portable fire pits for some S'mores! Prominently display product together—outside of boxes and ready for visitors to explore.
Once you have a core assortment of products, the merchandising of an RV involves the same principles of setting a store department. Make the scene feel 'real' versus overly managed by placing products in drawers, setting the kitchen table with colorful plates and utensils, hanging a multi-use towel from the sink and placing some pots on the cooktop. Your results will be more successful if you consider each section of the RV a 'department' much like apparel or camping.
Carefully consider your target market and merchandising and assortment strategy, and you can reach a whole new customer. The list is potentially endless and the opportunity for growing your sales categories is strong.