The 2021 RV Aftermarket Conference is currently taking place in Atlanta, GA, and on Tuesday, August 10th the industry came together to recognize and honor aftermarket members committed to excellence and growth in RV parts and accessories. Hosted by Bob Brammer of Stromberg Carlson and John Hawkins of BAL, the event was extra special this year, serving as a celebration of the 50th anniversary of the Conference.
The RV Aftermarket Awards program recognizes the top aftermarket individuals, suppliers, distributors, and products. Over the past two years, a Task Force made up of Aftermarket members redefined the process for selecting our winners, leading to more participation and engagement than ever before in the awards program. In fact, 34 products were nominated for Aftermarket Product of the Year, more than double the number of entries at the previous awards.
Winners of this year's awards were:
2021 Distributor of the Year
2021 Distributor of the Year: NTP Stag
(Finalists: Arrow Distributing, Northern Wholesale Supply)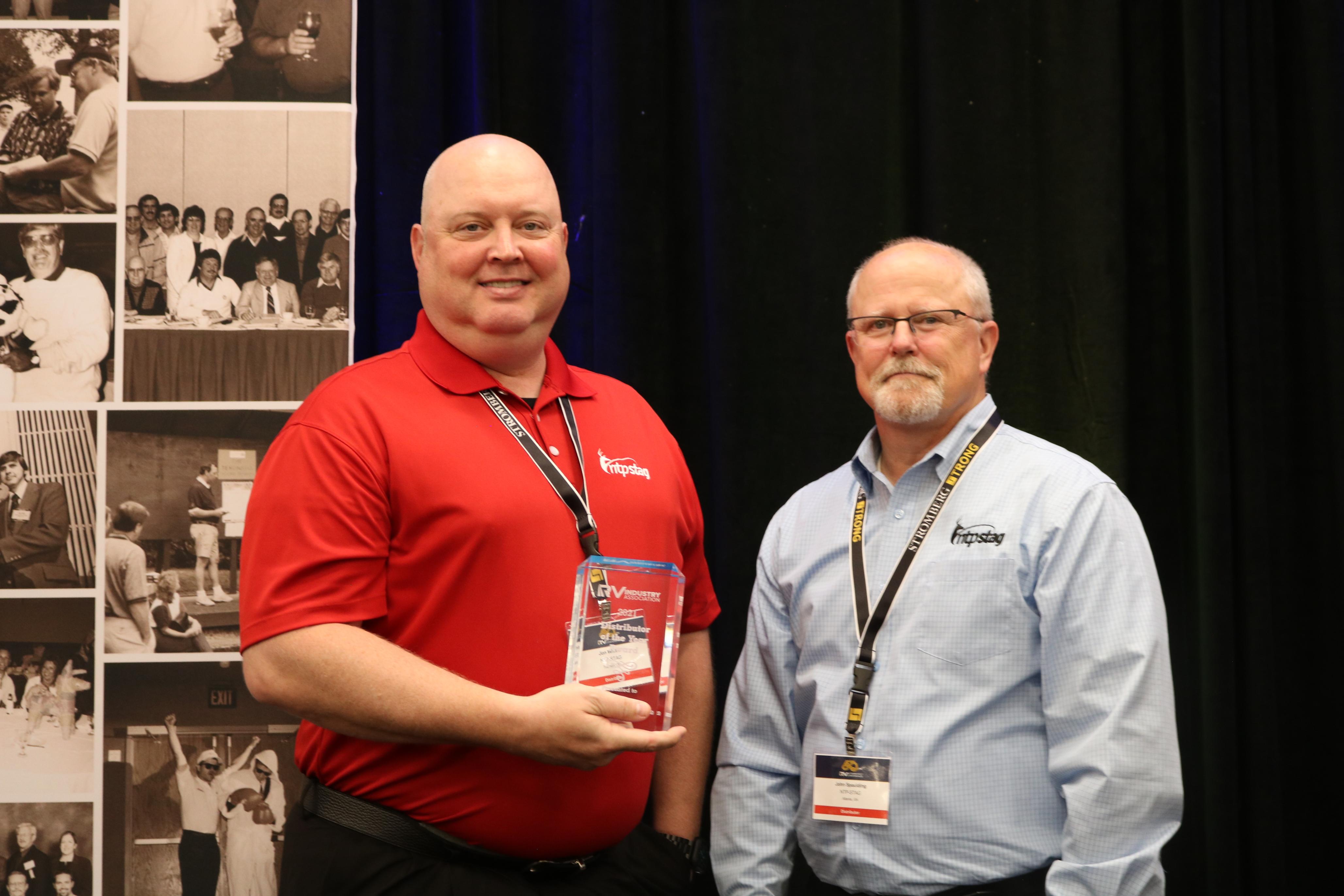 2021 Supplier of the Year
2021 Supplier of the Year: Stromberg Carlson Products
(Finalists: Blue Ox, Furrion)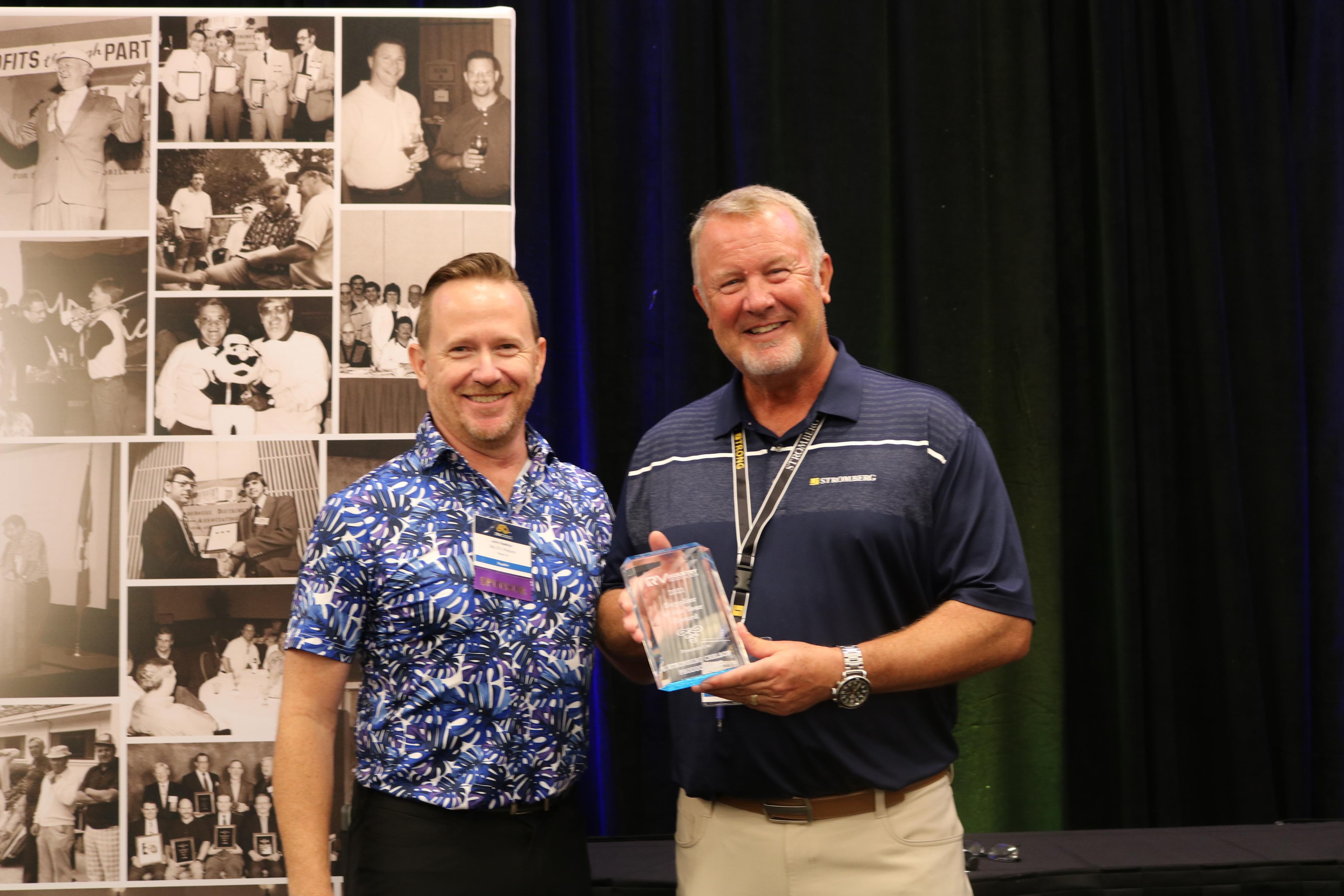 2021 Product of the Year
2021 Product of the Year: RV Safe LLC CO/LP Alarm
(Finalists: Coleman-Mach i-Wave Air Purifier, Go Power! 30 Amp RV-C MPPT Solar Controller, Lippert Solid Stance Step Stabilizer Kit)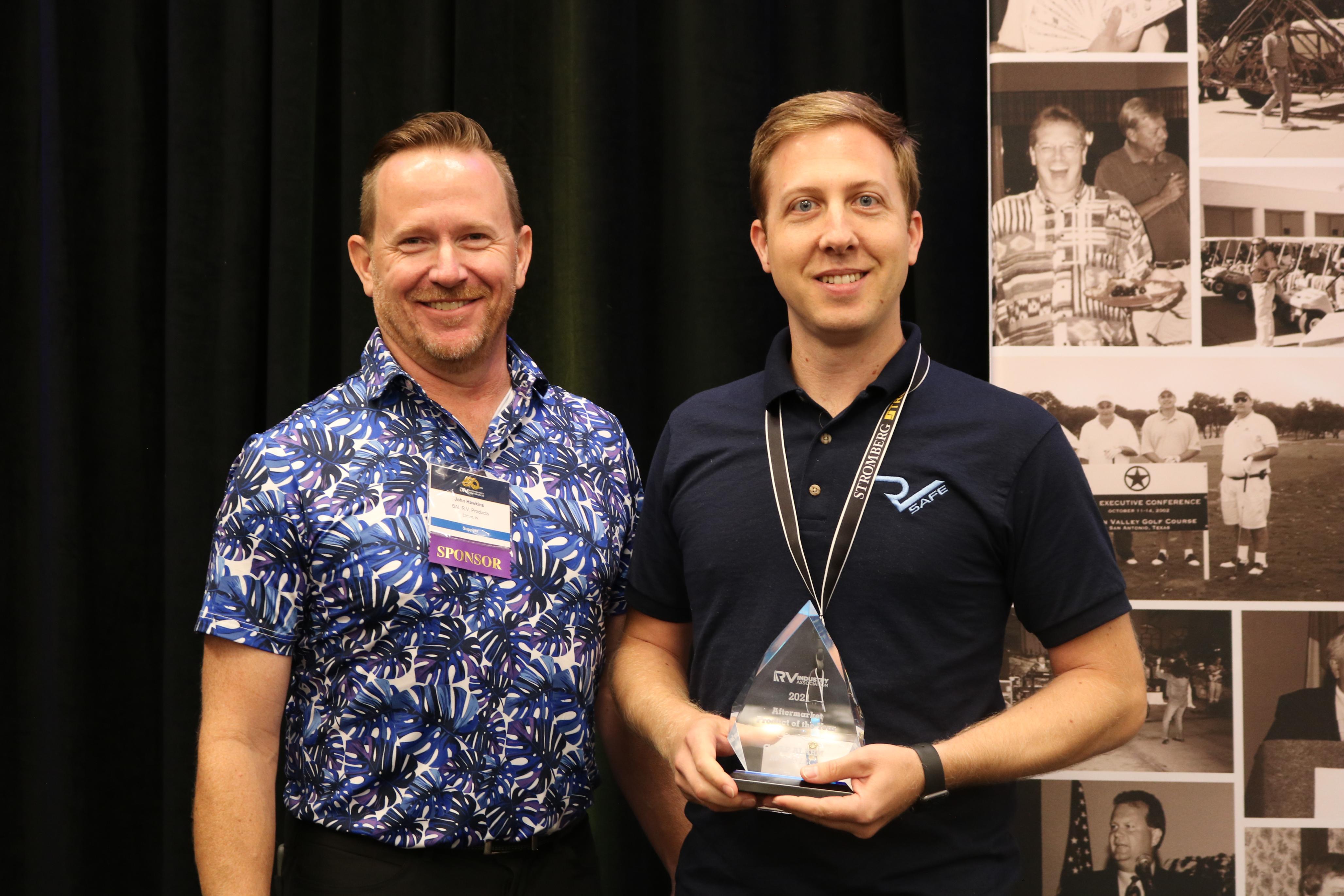 The event also featured a new member of the Jim Barker Lifetime Achievement Award. This award is given to individuals who have contributed significantly to the RV aftermarket throughout their lifetime, whether through service, product innovation, education and/or philanthropy. Jim Barker Award candidates are nominated by their peers and judged by previous award winners.
Jim Barker Lifetime Achievement Award
In 1974, Jerry Edwards started Roadmaster Distributing and quickly became a major RV parts distributor player in the aftermarket parts business. He was so successful selling awnings to dealers that Coast Distribution, the largest RV distributor of the day, bought him out. And that is when an invention came across his desk, a tow bar, that changed everything in the towing market.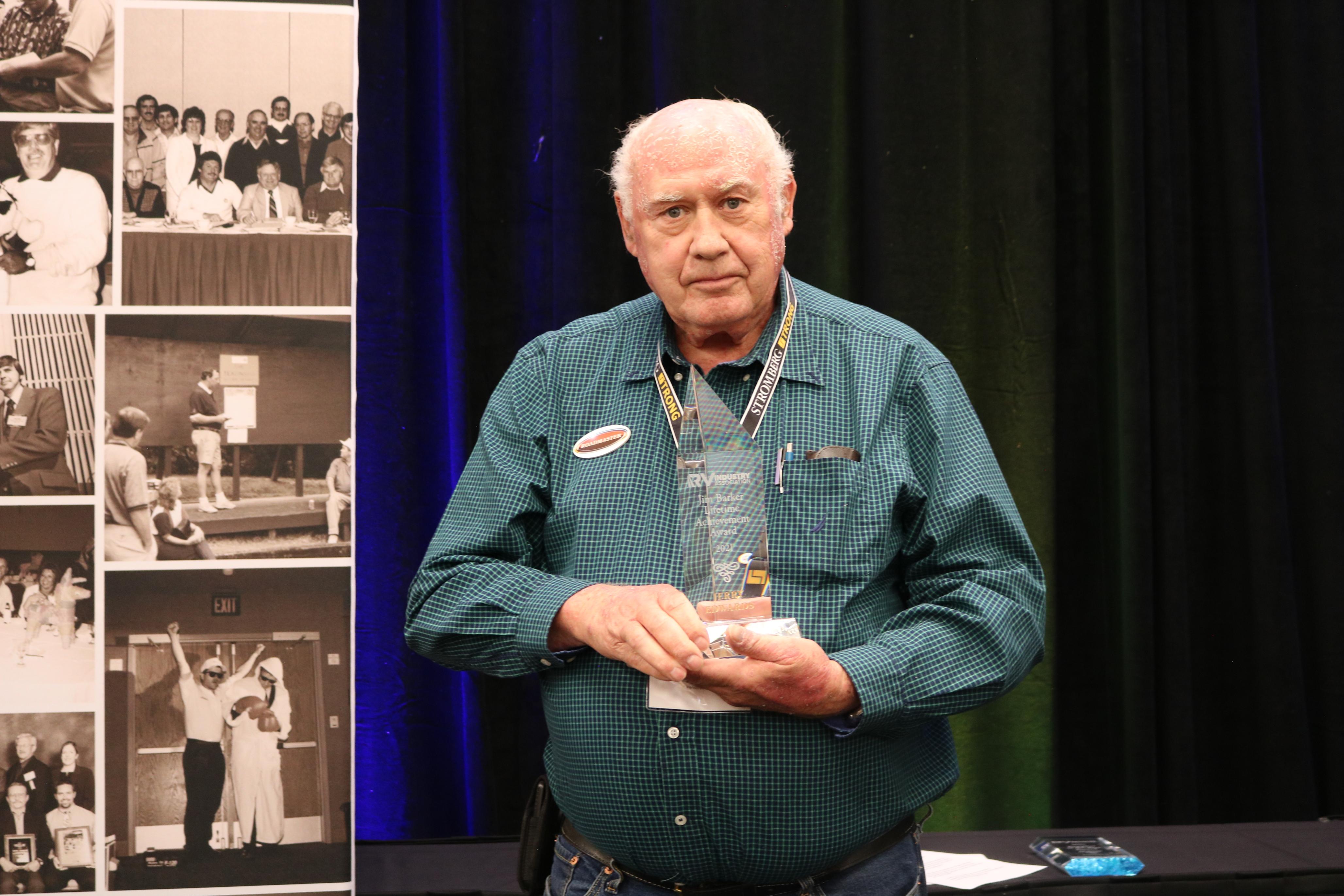 Jerry Edwards introduced the Stowmaster tow bar in the early 1980's. Before this, there was no folding, collapsible tow bar that could hook up or disconnect in less than a minute. The Stowmaster tow bar extended and moved from side-to-side to easily connect. Then you could simply just drive away, and it would automatically extend and lock for safe towing. The Stowmaster's ease of use attracted and encouraged hundreds of thousands of RVers to towing, giving RVers the freedom to take a smaller vehicle on side trips and excursions for which their RV just wasn't designed.
Congratulations to all the 2021 RV Aftermarket Awards winners!
*Photo credit: Chris Cieto, RV-PRO
Subscribe to News and Insights