The Distinguished Achievement in RV Standards Award honors those who have contributed to the enhancement of the industry's standards. Terry Current, Jayco's director of codes and standards, was the recipient of this award, which was presented at last week's RV Industry Association's Standards Steering Committee meeting in Washington, D.C.
For more than forty years, this award has been recognizing outstanding individuals who are closely aligned with RV standards processes in the industry. The association's Standards Department makes recommendations each year to the Nominating Committee who then consider an individual's outstanding commitment and contribution in the standards area. The committee evaluates the leadership and expertise exhibited by the nominee and the individual's contributions to fulfilling the RV industry's promise of compliance and building safe RVs.
"It's a high honor to have been selected as the recipient of the RV Industry Association's Distinguished Achievement in RV Standards Award," said Current. "Being nominated and selected by industry leaders and colleagues for the work that is done daily, as a matter of normal routine, is truly meaningful and graciously appreciated."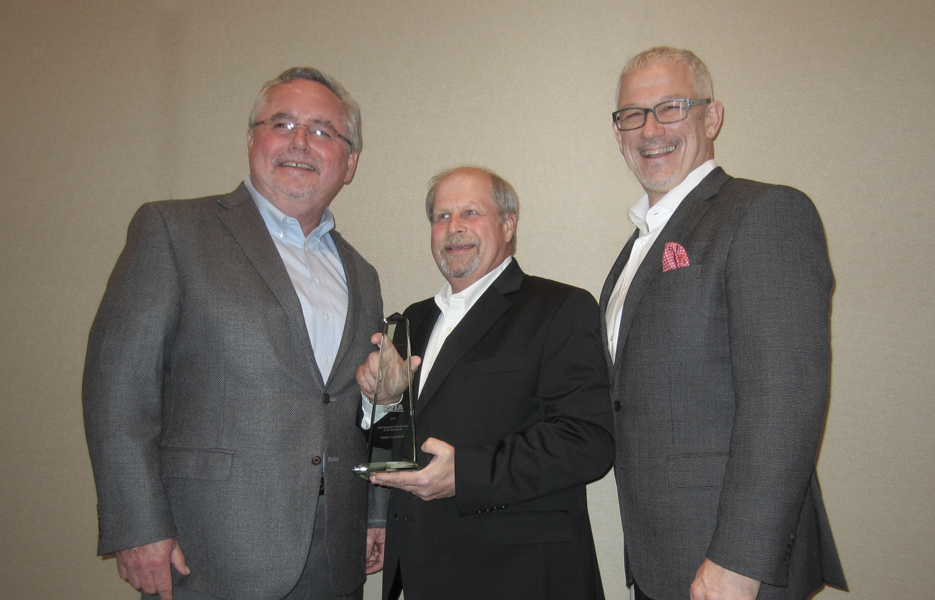 Terry Current has been in the RV industry for 38 years with a career heavily focused on responsibility for codes and standards conformity. In his 32 years with Jayco, Current has also been involved with the development of standards and enforcement and policies in the RV industry which ultimately has a large impact to the industry's efforts to build safer RVs.
"Codes and standards are important to the RV industry for establishing criteria to ensure RVs we manufacture provide a high level of safety for the users," said Current. "Being part of the development of standards and enforcement positions and policies in our industry is its own reward."
In his three decades with the RV industry, Current has also volunteered for countless ad hoc groups, many of which perform the heavy lifting in crafting numerous technical recommendations. He also is a member of the Standards Steering Committee and is chairman of the RV Industry Association's NHTSA Technical Subcommittee.
"Terry's knowledge and experience in the area of RV standards compliance is second to none," said Bruce Hopkins, vice president of standards & education. "He has been vital in the development of standards and related enforcement positions used by the inspectors and his hard work and commitment is much appreciated by the Standards Department."
To learn more about the RV Industry Association's standards program, click here.