RVX: The RV Experience, held March 12-14 in Salt Lake City was celebrated as a huge success, bringing OEMs, suppliers, dealers, retailers and campgrounds together to showcase the latest RV products and celebrate the RV lifestyle cherished by millions of Americans.
Attendees from all over the world enjoyed over 500,000 square feet of exhibit space, featuring over 300 RVs, outdoor and camping products, and more. Manufacturers and suppliers showed up in a big way with new booths to showcase their latest products and RVX gave dealers another opportunity to reload inventory, stock innovative new models, and engage with their supplier partners.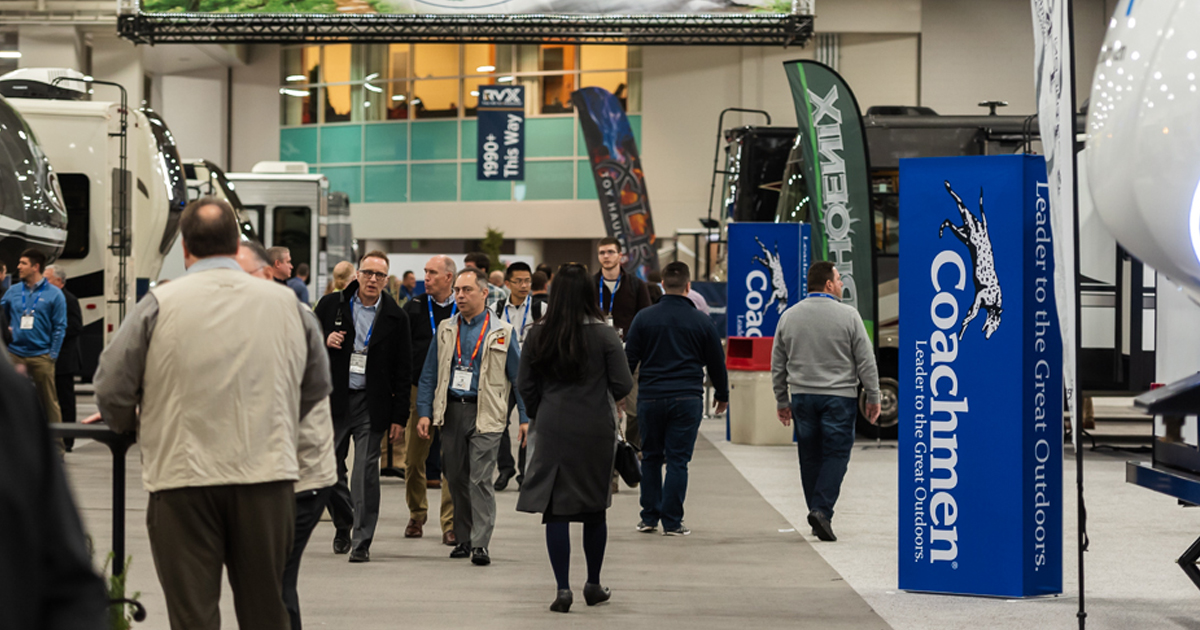 "From the intermingling of units and supplier booths, to the inclusion of industry influencers and additional media outlets to reach the end consumer, to the push for innovation throughout, RVX was a great experience for Dometic," said Vice President of Marketing for Dometic Trey Miller. "This show forced many companies to get out of their comfort zones and take stock of their marketing, sales, and product development efforts. RVX is not the Louisville show of old. This is where B2B shows are heading in all leading markets and the RV industry is now on or in several respects ahead of the pace."      
Over 2,200 attendees packed into the standing room only "Reveal", an entertaining and engaging opening session, highlighting how new products meet the needs of key consumer segments such as outdoor adventurers, families, tailgaters and spare-no-expense travelers. Throughout the event, attendees experienced packed education sessions about these emerging consumer trends and how the industry can attract millions of new customers to the RV lifestyle and convert them into sales.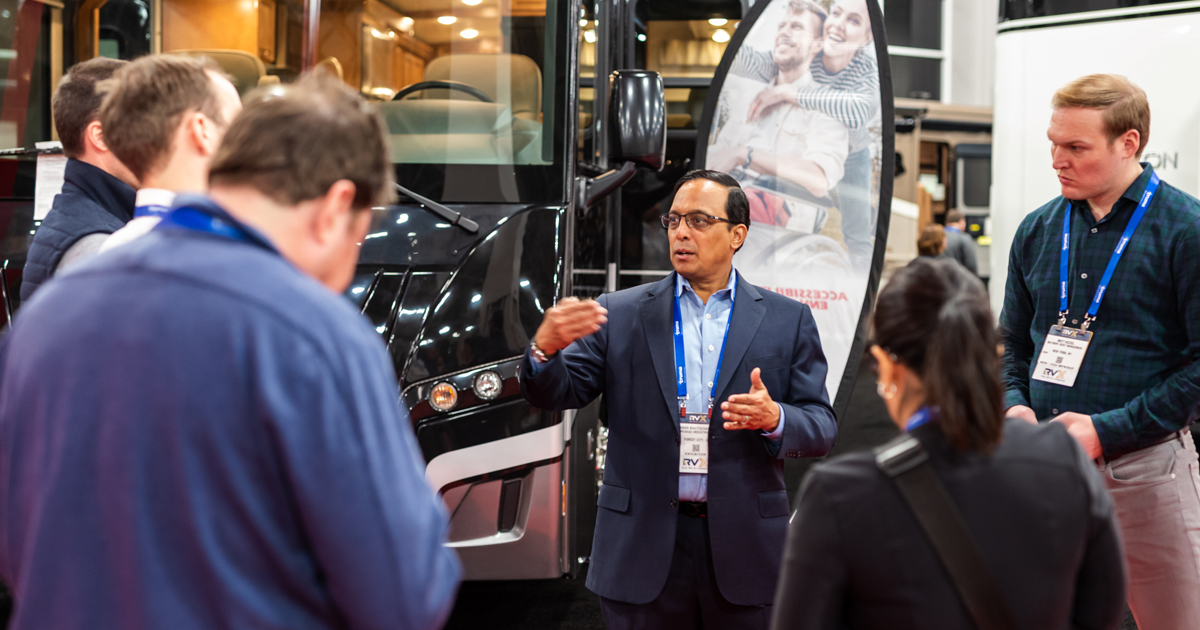 "I was very pleasantly surprised with the scope and organization of the first RVX," said Bob Cox of Stolzfus RV's and Marine. "It was time very well spent."
"RVX gave Keystone RV an opportunity to really focus on the innovation we bring to the market," said President of Keystone RV Company Jeff Runels. "We were especially excited about the press interest that RVX generated and the chance we have to introduce new audiences to RVing and Keystone. Overall, it was a great three days."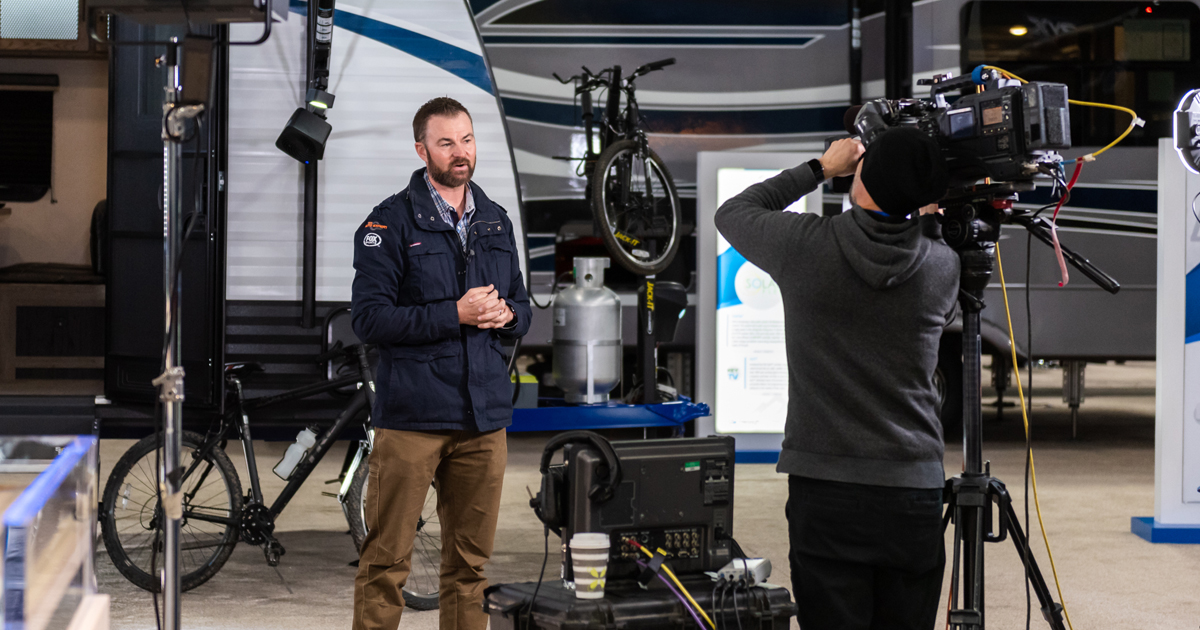 During RVX, Go RVing launched an unprecedented multi-million-dollar national media campaign to "Kick Off Camping Season" by bringing in over 200 members of the media to cover the industry and new products being unveiled. The campaign, which will run throughout the spring and summer months, will build consumer awareness throughout the high season and drive new customers to RV dealer partners across the country.
"RVX was an exciting and fresh expo that brought great attention to our industry and should bring a new group of clientele to our stores," said Mike Pearo of Hilltop Camper.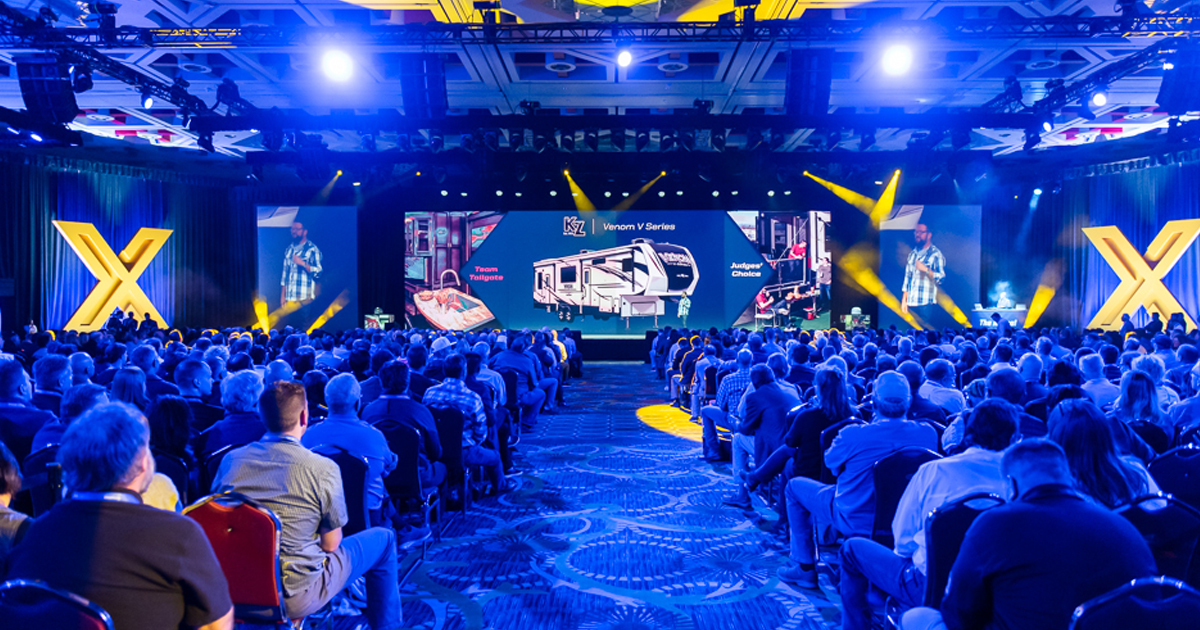 "RVX is clearly positioned as the RV industry's showcase event for OEMs, suppliers, banks and dealers," said John Lebbad of Lazy Days. "It was a new, fresh and more exciting approach that the RV industry deserves."
"RVX promised an innovative new approach to build on the awareness of our 50-billion-dollar industry just in time for the 2019 camping season to get under way," said Tim Wegge of Burlington RV. "From the opening Reveal to the RVX Sales Navigator, the Industry Showcase and the Top Tech Challenge, RVX delivered on that promise. RVs and the RV lifestyle offer something for everyone and now the whole country knows about it."
The second RVX: The RV Experience is scheduled for March 10-12, 2020 at the Henry B. Gonzalez Convention Center in San Antonio, TX. For more information and to sign up for updates visit RVX.org or follow the RV Industry Association on Facebook, Twitter and Instagram.