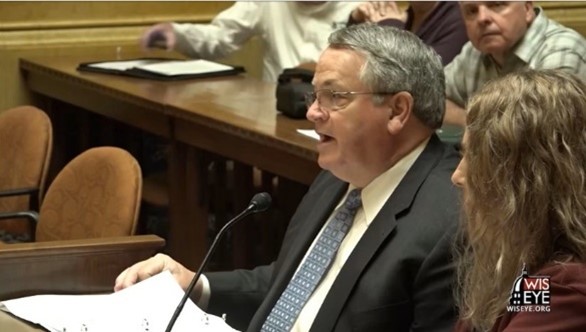 The RV Industry Association's Director of State Government Affairs Michael Ochs testified last week before the Wisconsin Assembly Committee on Consumer Protection in support of AB230, a bill to govern towable RV manufacturer-dealer agreements in the state.
Ochs was on a panel with Angie Diedrich, the Executive Director of the Wisconsin RV Dealers Alliance. In addition, three Wisconsin RV dealers testified in favor of the bill, as did the primary sponsors of the legislation, Representative Scott Krug and Senator Patrick Testin.
The Problem
Over the years, the RV industry has worked with the automobile industry and dealers in Wisconsin and many other states to establish exemptions from parts of the automobile franchise law because those provisions do not pertain to the RV industry or are handled differently among RV manufacturers and dealers. The result is a patchwork of laws across the country that create confusion on which part of what provision applies to which industry and under what circumstances.
The Solution
To resolve this, the RV Industry Association asked the Committee to support AB 230, which would place the manufacturer-dealer relationship for towable RVs in a separate chapter of the Wisconsin Code, finally allowing RV manufacturers and dealers to operate separately from the automobile industry in law as they do in practice.
This legislation is the product of negotiations last year between the RV Industry Association and the Wisconsin RV Dealers Alliance, both of whom strongly support its approval. Passage of the legislation will strengthen the viability of the RV industry in Wisconsin to the state's benefit and that of consumers, manufacturers, and dealers alike.
AB 230 is designed to be fair, reciprocal, and reasonable to all stakeholders. In the RV industry, this includes dealers and manufacturers, as well as suppliers to manufacturers who provide a written warranty on their products directly to those who purchase and enjoy RVs.
Members can read the full testimony here.
Subscribe to News and Insights