Industry experts say systemic supply chain problems are costing companies millions of dollars.
West Coast ports repeatedly made headlines in Q3 as the federal government struggled to unsnag supply-chain issues hampering U.S. manufacturing.
At one point, California's Los Angeles and Long Beach ports had 150 container ships sitting in the Pacific Ocean, waiting for their cargo to unload.
"There are 140 ships backed up, and on each ship is a minimum of 19,000 containers," Way Interglobal CEO Wayne Kaylor said. "It is affecting all industries."
Because the overwhelmed West Coast ports drew national attention, port backlogs have recently eased. In early December, the estimate of ships waiting offshore to unload was 40.
Delivery delay causes include an unexpected surge in consumer demand, diminished offshore manufacturing capacity following spring 2020 shutdowns, Covid-related worker shortages, and more.
Kaylor has 35 years of experience managing offshore shipping and delivery. He said the delivery process pre-2020 was predictably consistent. Receiving product via ship departing an Asian port took about 30 days—18 days on the nautical trip and another seven to 10 days by rail to Elkhart.
Starting in mid-2020, delivery times tripled to 90 days or more.
In fall 2021, Kaylor estimated his company was waiting on the delivery of 350 containers. As a result, Kaylor said he started routing containers to new U.S. ports outside the congested southern California region and worked to move containers by rail to new locations outside Chicago. Way Interglobal then pays to truck containers from the Midwest rail yards to Elkhart.
"The rail yard in Chicago is backed up with shipping containers," he said. "They have had one of ours since May. We got it two weeks ago."
Like Way Interglobal, Patrick Industries also manufactures products overseas and ships them to Elkhart. Scott Warren, Patrick Industries' director of quality, said shipping alternatives may not ensure fast delivery. He said he has seen agreements between suppliers and trucking companies fall apart unexpectedly.
"Even if you have trucking lined up, even if you have everything set up, we are getting trucking companies coming back to us, even though we had a commitment with them, and they will say, 'no, somebody gave us a higher bid.'" Warren said. "That is it. They will just go pull another load and not pull ours.
[...]
Pleas for Help
To advocate for supply-chain relief, the industry turned to RVIA's governmental affairs team. When delivery issues reached a crucial status in 2021, RVIA's advocacy team went to work.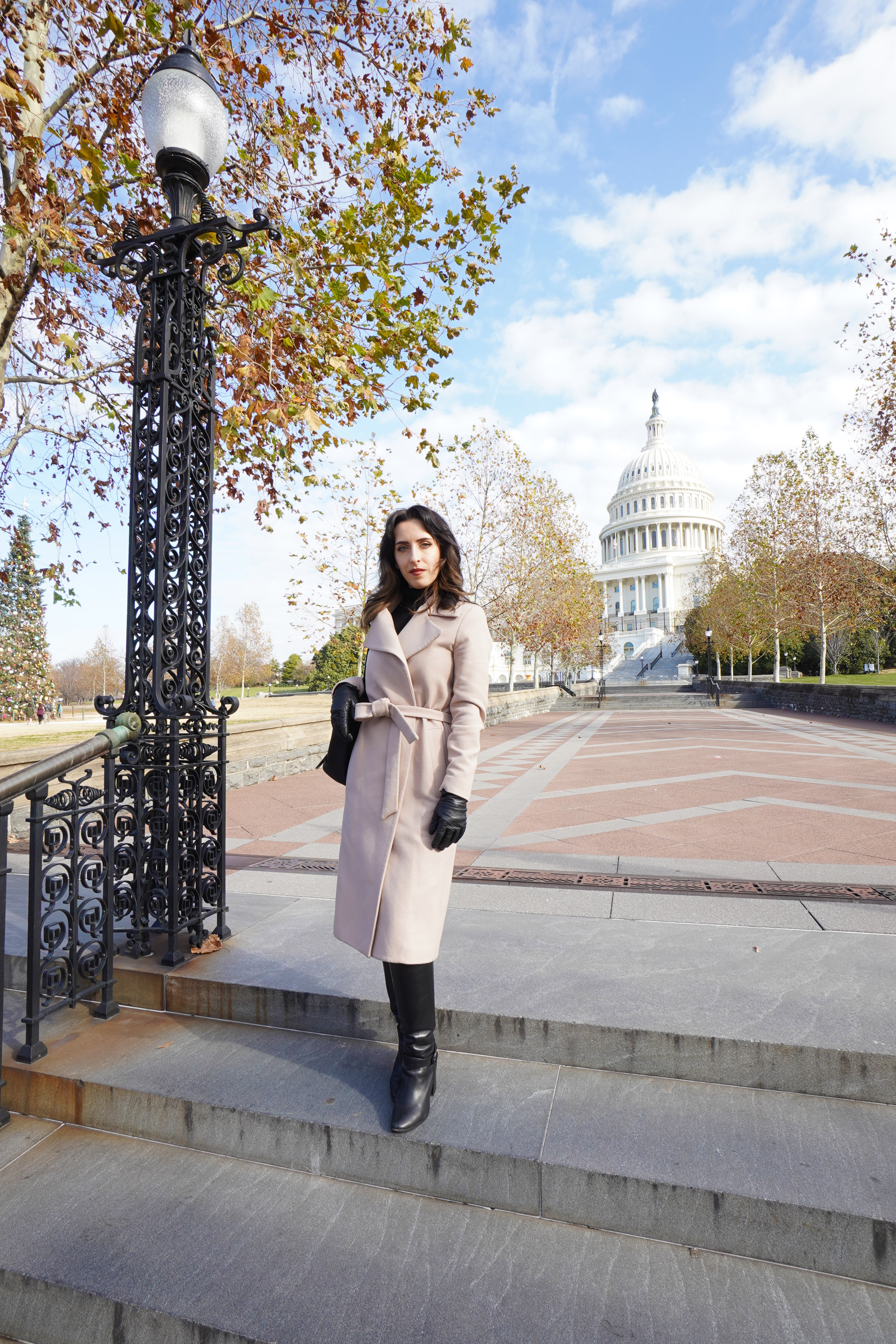 Samantha Rocci, RVIA senior manager of government affairs, undertook trade issues in 2018. She said although some RVIA members were very responsive regarding trade issues, the association lacked an effective way to quickly reach a cross-section of membership to gain information and feedback.
Early in 2020, she started conversations on forming an RV trade advisory panel (RVTAP). An RVIA member mentioned another association's highly successful trade group. The group was created in part by RVIA consultant and lobbyist Dan Neumann, vice president, government affairs Sorini, Samet & Associates LLC.
The advisory panel's goal, Rocci said, would be to foster two-way communication, ensuring members most interested in trade policy would be provided details about ongoing advocacy work. In addition, members would provide up-to-date information on international trade-related issues affecting their businesses.
The pandemic delayed the panel's launch until January 2021. Rocci formed RVTAP at RVIA's January Public & Legislative Affairs Committee meeting. Warren became the panel's chair. Key members were then assembled. Warren testified before the International Trade Commission and the Office of the U.S. Trade Representative (USTR) about RVIA's lobbying on the Generalized System of Preferences (GSP). 
"From there we put out a call to the industry looking for their trade people," she said. "We had 30 or 40 responses, which we then whittled down to around 19, which represent a cross-section of our industry."
RVTAP members conduct a monthly call, offering details on each company's ongoing trade experiences. Rocci, Neumann and the advocacy team use the panel's observations to advocate for change, help and relief.
"The experience is absolutely incredible on those calls," Rocci said. "The trade experience is vast."
Details, Details, Details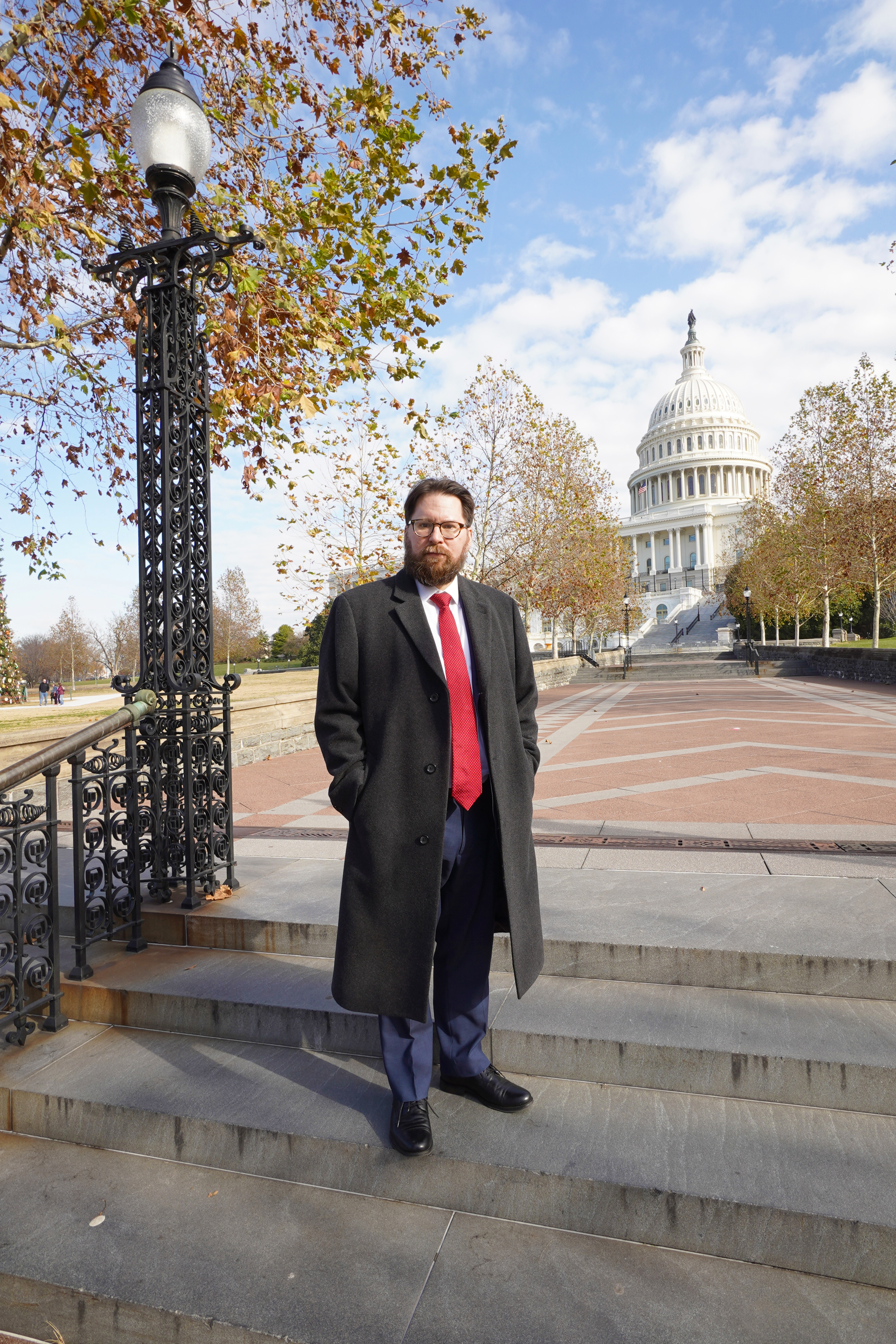 "We had members saying, 'We have been talking about GSP forever and it is a real priority, but we can't get stuff off the dock. That is our big problem right now,'" Neumann said. "What has been really great about RVTAP is it allowed us to get some clarity about issues most important to members, almost in real time."
Warren said RVTAP members have made substantial progress since their initial spring meeting. Before RVTAP's creation, RVIA members felt uncomfortable discussing trade issues involving their company in a group setting.
"In the beginning, we did not have a lot of interaction," Warren said. "In the last couple meetings, it has grown leaps and bounds...getting information, having good communication. Building that trust in the group has made a significant difference."
Rocci said government officials hearing the stories of RVTAP members and gaining access to live figures perked ears among their Washington contacts.
"When you can come in with data–not just 'Containers are expensive' but instead 'We are seeing containers at $40,000, $50,000, $60,000,' their eyes light up," she said of Capitol Hill staff. "Because that is something they can pass along. We are getting updates on those numbers increasing– supply issues continuing to pile up, not only in the ports but also rail and freight."
"Everybody in Washington having a meeting on supply chain or freight this year is talking about freight prices and port congestion at a very high level," Neumann said. "Every industry says, 'It is a huge issue for us.' We have been able to go to individual members of Congress and say, 'This is what companies you know were paying this week for shipping to your district.'"
Neumann said the actual numbers and dollar figures in representatives' states/districts have been incredibly helpful for congressional members.
"The fact folks in Scott's district are now paying $40,000 for a container on the spot market vs. $2,500 pre-Covid … you can take that to senators and representatives," he said. "Suddenly, legislation looking at port congestion becomes a lot more powerful to those offices."
In September, RVIA set up the monthly RVTAP call with a Commerce Department official participating. The Commerce representative spoke for about five minutes, Rocci said, before diving into a 25-minute question-and-answer session with RVTAP members. 
Neumann said RVTAP's members told the official about systemic issues needing resolution outside the California ports congestion issue.
"From containers in Asia to a truck pulling up at Patrick Industries, we have problems every step of the way," he said. "Sometimes 'A' is causing 'B' but sometimes 'B' is independent of 'A'."
RVIA's work pushing members' stories up to Capitol Hill opened legislators' eyes to rail and trucking domestic problems, as most attention focused on shipping from China.
"A lot of voices in Congress were not even looking at the domestic angles before we started raising it," Neumann said. "Our hope is we will be able to get some focus on that."
In the future, RVTAP will work on concerns other than shipping and delivery backlogs, participants said. Trade issues such as GSP's renewal, Section 232 tariffs on steel and aluminum from the European Union, and exemptions from various China Section 301 tariffs are on the docket.
Warren said he expects the industry to gain prominence advocating for trade issues because of RVTAP.
"We feel like we have a voice," he said. "They are going to hear more from us. I wish we would've been able to start in 2020. We would have been much further along."
View the full article on page 30 of RV News here.
Subscribe to News and Insights