The decision to pull one of her two mobile techs off duty for a week and to send him to Elkhart, Indiana to complete his RV Technical Institute Level 2 training and certification was not a hard one for Kathie Zelaya of My Mobile RV Service. For one thing, being able to promote her industry-certified technician was an advantage in the competitive Tucson market.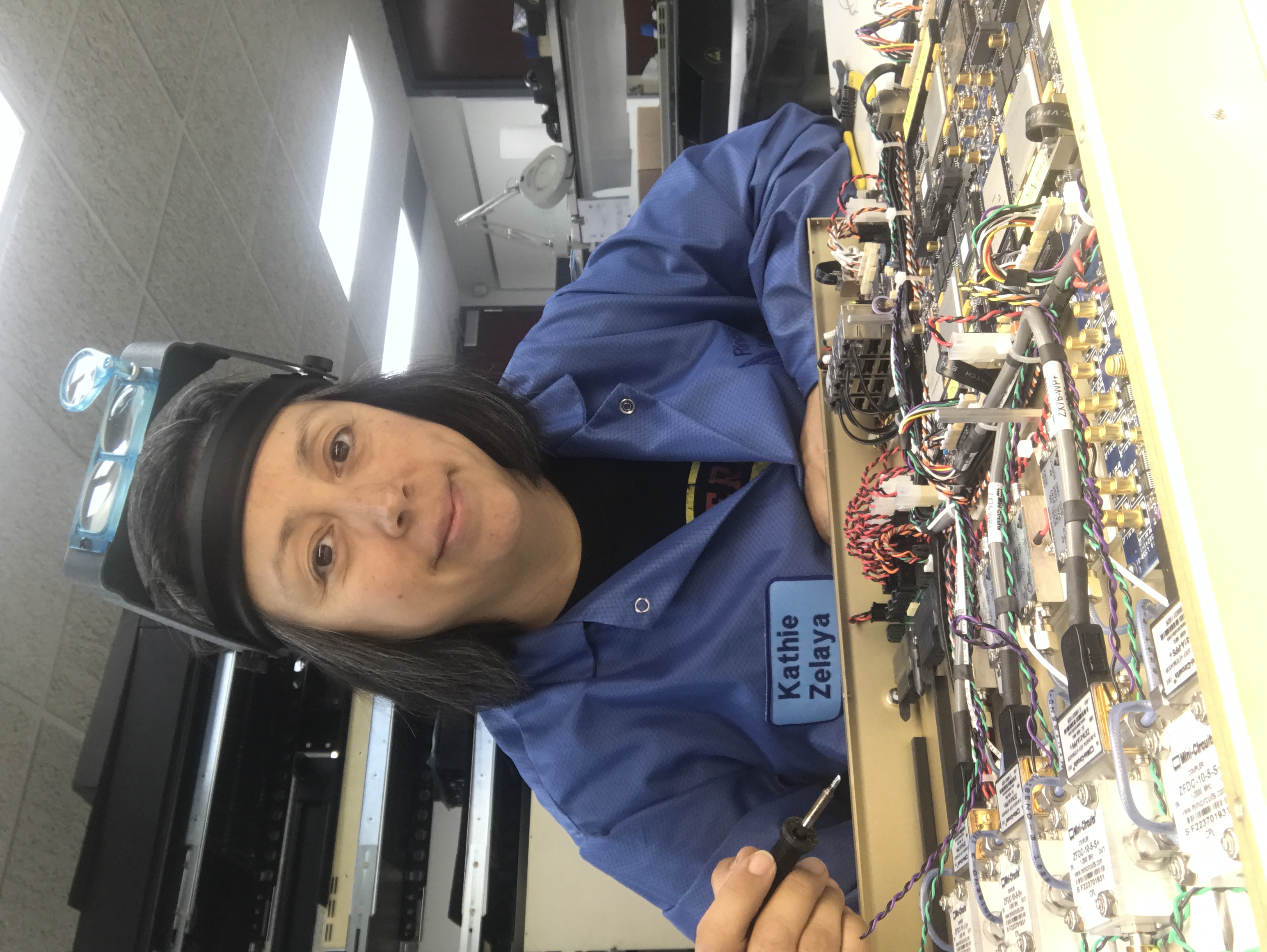 "Most of the other mobile tech companies are one-man operations, so many don't have the time or resources to invest in certification," says Zelaya. "But I do think it has contributed to us becoming number one in the area."
The second, equally compelling reason that Zelaya sent Ryan Scammahorn, who has been servicing RVs for eleven years, to become certified had to do with promoting his career.
"Ryan is highly accomplished, but he hasn't had much recognition for his skill," says Zelaya. "As in any profession, certifications are a source of pride and I wanted him to have the RV industry's official stamp of approval."  
Not only have Scammahorn's skills and certifications served Zelaya's business well, but she also credits him for having encouraged her to start her company in the first place. Both met while working for a start-up mobile tech company for which Zelaya provided marketing services. When the company decided to become a service shop, Scammahorn, who preferred both being a mobile tech and working for Zelaya, suggested she replicate the success she built for that company under her own shingle.
"Never in my wildest dreams did I think I would ever own anything," says Zelaya, who almost reluctantly founded My Mobile RV Service in 2018. "It's comical now, because when I look back, all I'm doing is applying what I'm good at to a different industry. I'm still focused on meeting deadlines and ensuring high quality service for customers."
What Zelaya "is good at" applies to far more than marketing. She began her career in 1998 after completing a three-year accelerated degree in electronics engineering. Math and science had always been her strong suits, and she thrived on hands-on learning, which is one of the features she appreciates about RVTI's approach to training.
Her first job was in avionics, building power supplies and inverters for airplanes. This was followed by a move in 2006 from her home state of California to Arizona, where she was recruited by a company to help build lasers. Immediately prior to entering the RV industry, she installed and tested advanced astronomical imagers at the Kitt Peak National Observatory. When the project lost its federal funding in 2015, she began applying her digital skills to building a website and doing online marketing for the RV mobile tech company.
Two years later, with only $2,500 and a laptop, she started her own company out of her home. Scammahorn had his own truck and RV repair tools, so Zelaya set about building new digital tools to improve customer experience and operational efficiencies. First, she created a website with an online booking system, then she instituted text alerts to customers and programmed iPads for issuing digital receipts in the field.
Soon, her staff began to grow and today, she employs two RV techs and four in-house staff. The company has since moved to a commercial office space with an ample parking lot for customers to bring their units to be serviced.
The company's dispatcher is particularly busy, scheduling almost 120 appointments per month during the winter "snowbird" season. Operating within a 25-mile radius, Zelaya has seen exponential year-over-year business growth, with her technicians sometimes booked out as far as three weeks.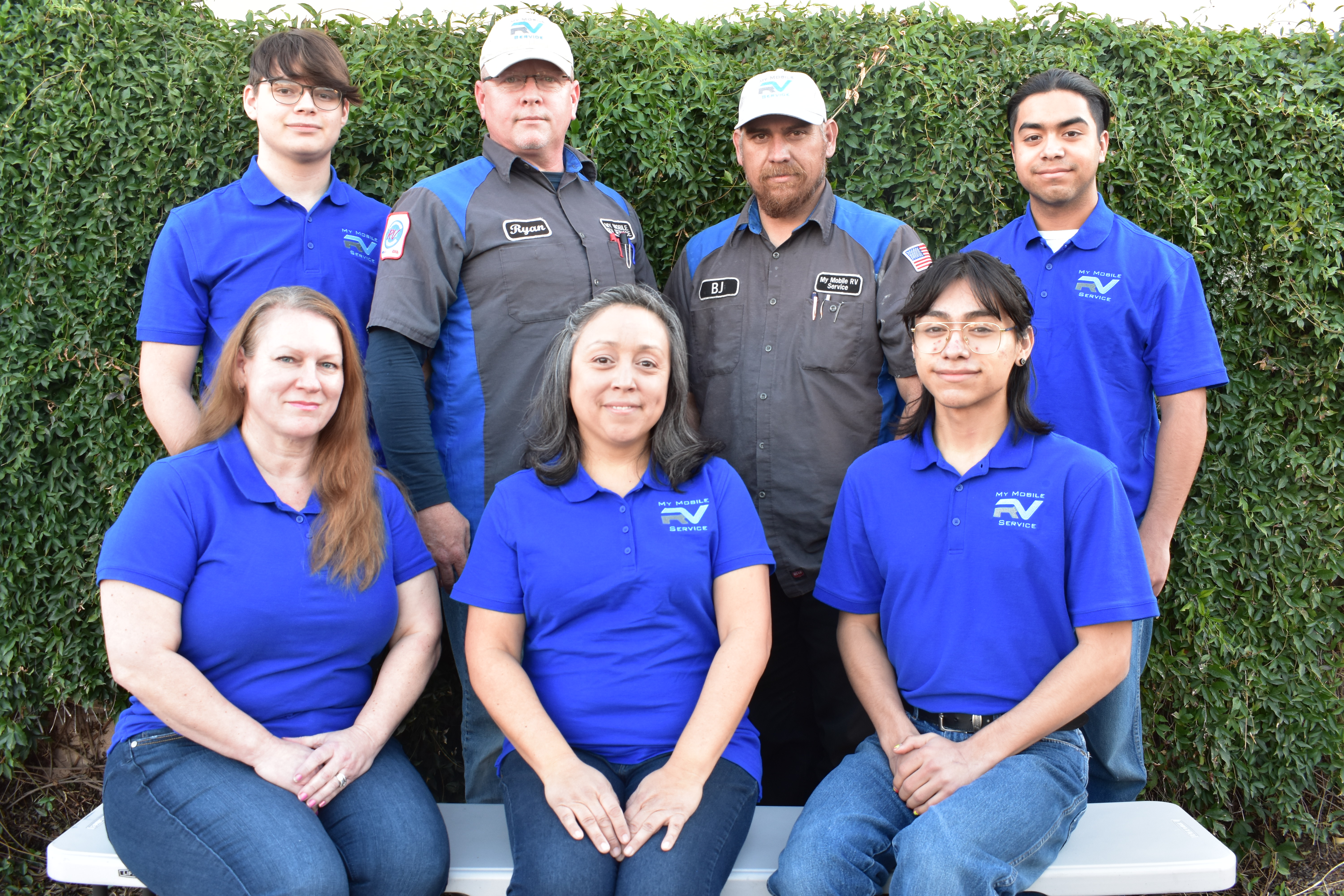 Two of Zelaya's staff are related – they are her sons. Luis, the eldest, is a logistics and software programming specialist who operates the company's eBay store, which sells, ships, and receives a small inventory of often-required parts for RVs. Miguel, a high school senior who is studying electronic and mechanical engineering, works as an intern as part of his Senior Project. To satisfy his graduation requirements, he is currently designing and building a solar power system for RV air conditioners, which may eventually become another revenue path for the company.
Zelaya's family began RVing themselves several years ago after purchasing a Fleetwood Flair 25-foot Class A motorcoach. They like to travel to nearby lakes to fish, stargaze, and relax -- especially during Tucson's scorching summers. The unit will be used to test the solar a/c system, then eventually, become a trainer vehicle for the hands-on seminars that Zelaya plans to conduct for new RV owners.
Putting all her employees' families first and providing flexible schedules and full benefits packages are reflections of the culture Zelaya has built at My Mobile RV Service.
"I saw the culture in my previous jobs – the things I didn't like – and decided to turn it on its head," says Zelaya. "I want to provide a company that everyone's proud of and wants to be a part of."
"I still have to be Mama sometimes, enforcing policies," she added. "But everyone is very dedicated and takes responsibility for contributing to our growth. How cohesive we are is really awesome!"
Zelaya continues to plan for her RV techs' futures and is currently looking to hire a third technician. Scammahorn is hoping to get his Master Certification from RVTI, while her other technician, "BJ," whom she describes as "Generator Jesus," will begin following the same path to Elkhart this year to add another certification to the company's roster.
As for Zelaya herself, she will continue to "do everything but turn the wrenches," although she's been known to coat roofs, wire air conditioners from scratch, and install jack levelers. Everything she learned from her degree and previous jobs she believes has helped her business to flourish – electronic principles, trouble shooting, mechanics, electronics manufacturing, documenting procedures, etc.
"For someone who never thought she'd be doing this, I've just had to grab the bull by the horns," says Zelaya. "It's been a great ride so far!
Subscribe to News and Insights