The board of directors of the RV/MH Heritage Foundation (Foundation) has announced the names of those who will be inducted into the RV/MH Hall of Fame (Hall) as members of the Class of 2021.
Foundation President Darryl Searer said, "Congratulations to the ten new honorees. All of them have had or are having outstanding careers and are richly deserving of this high honor."
RV Industry Association President Craig Kirby offered his thoughts on 2021 inductees Bob Parish, Eleonore Hamm and Jim Sheldon.
On Parish: "I could not be more enthused that Bob Parish is to be inducted into the RV Hall of Fame. Bob comes right to mind when you picture individuals who have been instrumental in moving an industry forward. He has had an impact way beyond his important role in the financial community and has touched every corner of the industry. And he has done it with class and a smile on his face each step of the way."
On Hamm: "Eleonore Hamm is a leader who has strengthened and unified the RV industry, not only in Canada but in the U.S., as well. Her passionate promotion of technical education, her development of deep bonds with the campground segment and her successful government lobbying has raised the stature and professional level of the industry. Eleonore serves as a mentor to not only the women in the industry but to all who value character, passion, strategy and genuine leadership."
On Sheldon: "The RV industry has achieved the success it has because of people like Jim, leaders who put the good of the industry above all else. His ability to keep competitors and industry partners moving in the same direction to take the industry to new heights is what set him apart. Jim's actions, as evidenced by his awards, were viewed by his industry peers as 'continuously striving to encourage the multiple constituencies of the RV industry to work collectively for the growth and betterment of the industry,' 'distinguished service,' and 'extraordinary contributions to the industry's overall success.' That says it all."
The Full Class of 2021 includes:
RV Inductees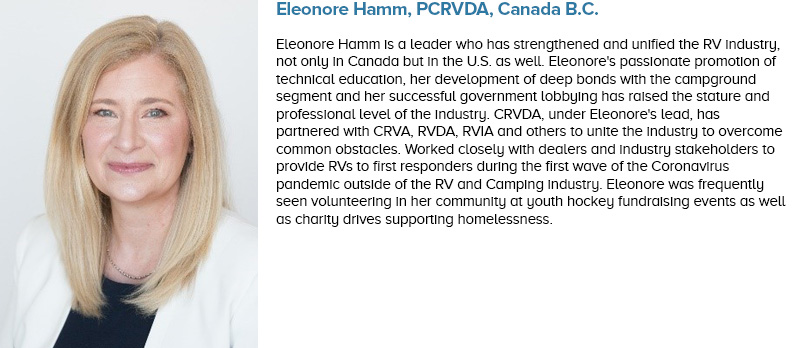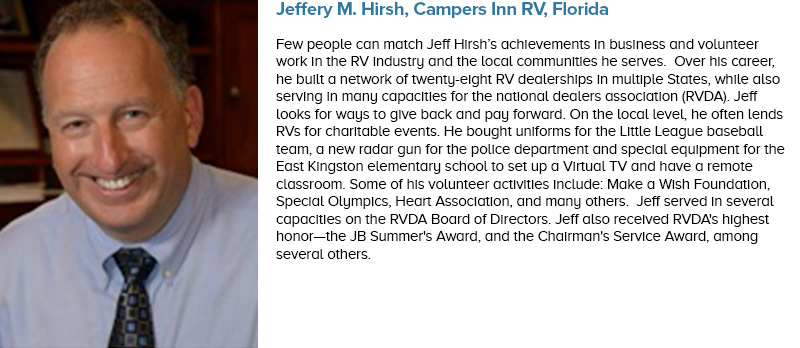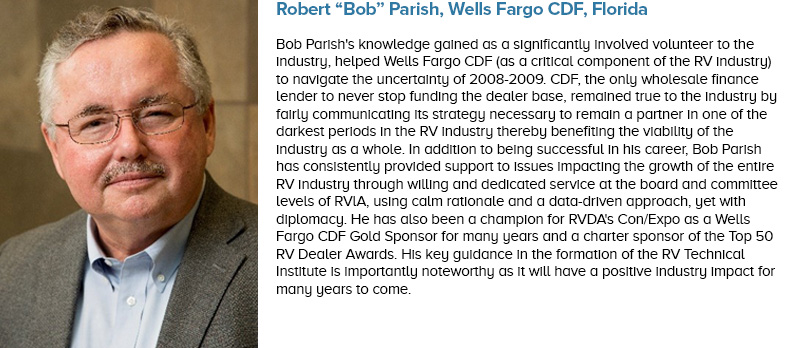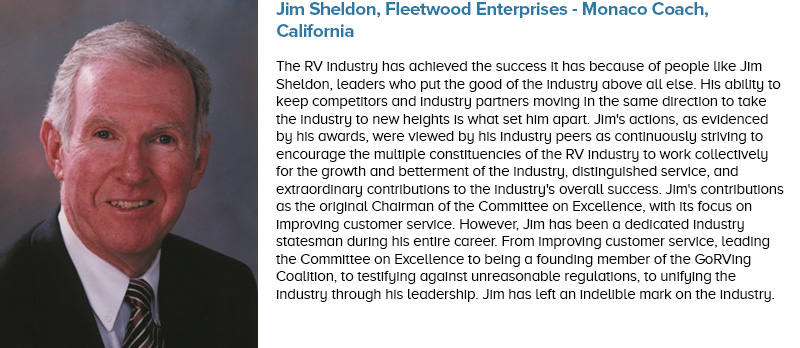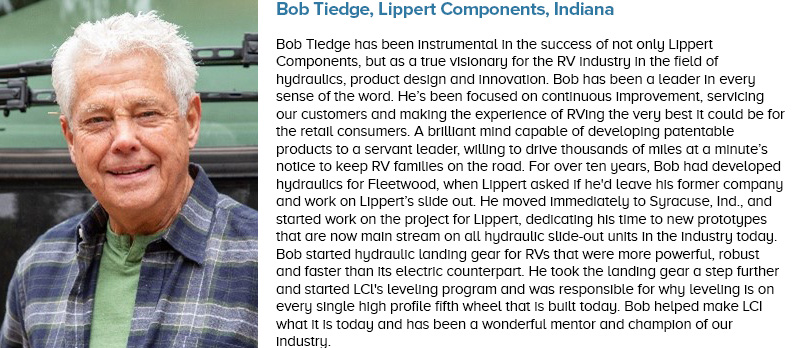 Manufactured Housing Inductees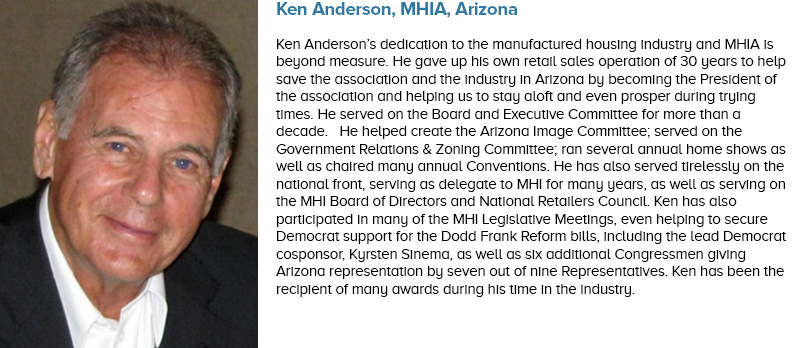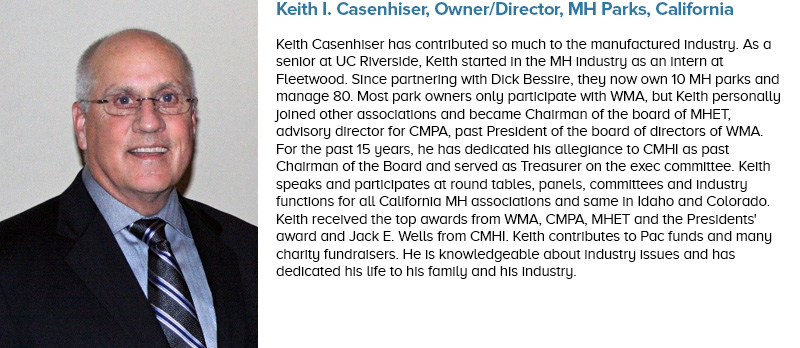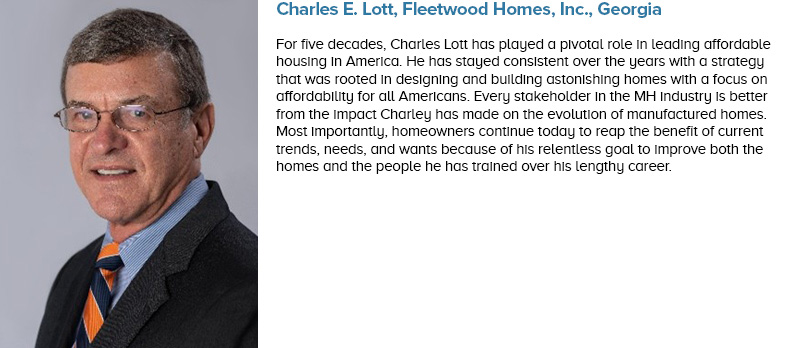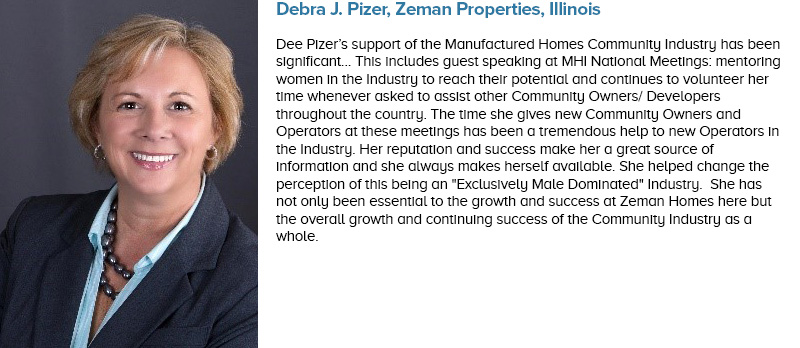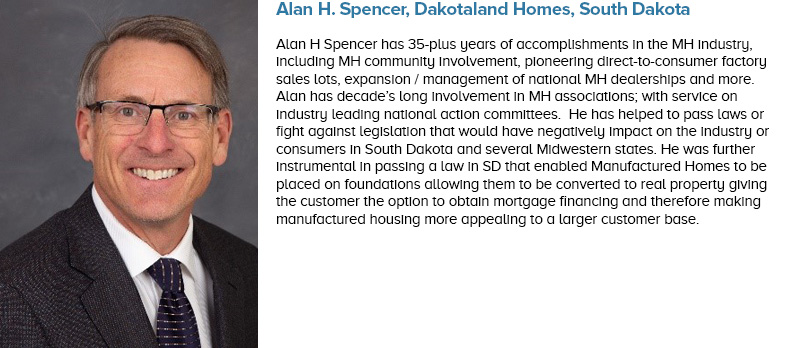 The Class of 2021 will be officially inducted into the RV/MH Hall of Fame at the Annual Induction Dinner on Monday, August 2nd, 2021, in Elkhart, Ind., pending coronavirus restrictions allow it.
Subscribe to News & Insights