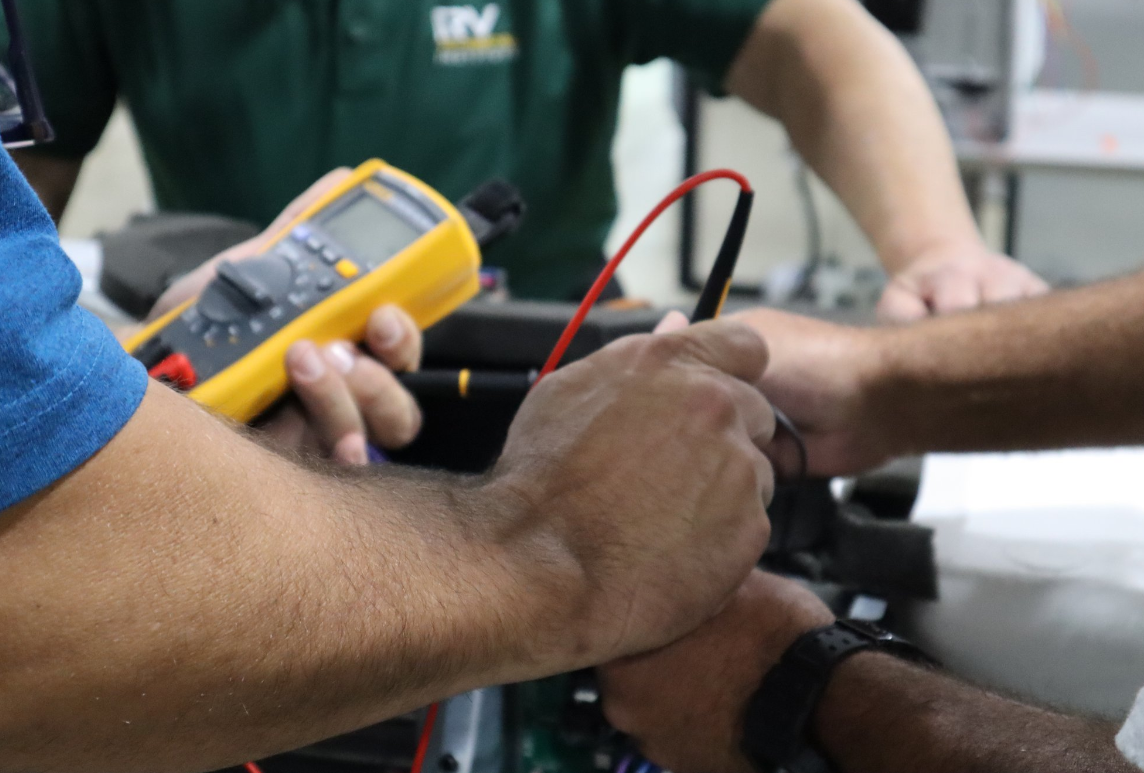 While the recent graduating class of the RV Technical Institute represented a variety of students, ranging from experienced RV techs boosting their credentials to RV hobbyists plotting career changes, every one of the Level 2 class participants had one thing in common: rave reviews for RVTI and its instructors.
"The instructors gave us a lot of positive encouragement and we were urged to ask any type of questions. Their main goal wasn't just to get through the day, but to get us to understand the process and concepts behind what we were studying," said Tim Scott, 43, a service technician at John's RV in Lexington, SC. "We got a lot of hands-on practice and they taught us how to stay safe and how to cut down on the amount of time it takes to perform a task."
Scott, an Air Force veteran, brought skills in electronics, carpentry, and plumbing – plus a love for working on hot rod cars – to the RV industry when he became a tech two years ago.
"I just really wanted to know more – lots of times the guys in the shop don't have the time to teach you how to do everything – but these guys at RVTI have all the time in the world to teach you!"
"This wasn't like your traditional school where the teacher has all the answers -- there was a free exchange of ideas," said Ryann Scammahorn, 45, a mobile tech with My Mobile RV Service in Tucson, AZ. "The instructors were relaxed and always willing to let students answer questions and to discuss how things might be done differently to achieve the same outcome."
Scammahorn has been an RV tech since 2010. He started with a mom-and-pop dealership that purchased junk units from the auction. The told him, "Well, you know how to work on cars and houses, so make these pretty and make them work." Scammahorn tore many RVs all the way down to their frames and started over. "I learned it the hard way!" he said.
The students' motivations for doing the RVTI training – either in-person for four weeks or online for three weeks and in-person for the final week – were as varied as their backgrounds. For some, it was their managers who inspired them to attend.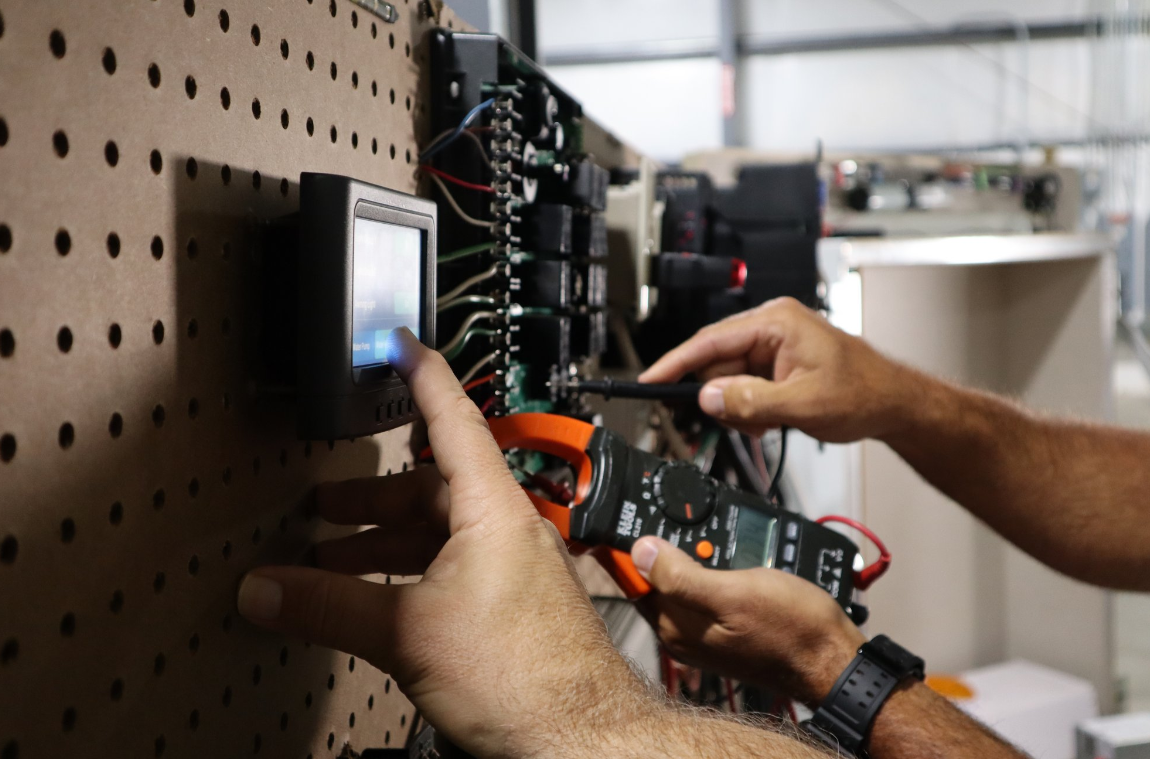 "My manager said, 'We're going to change how we do business here. We want everything to be more standardized and everybody to do things the right way. And oh, by the way, if you want an increase in pay, you have to prove that you know what you're doing by getting these certifications,'" said Scott.
"I've got a great boss and she's super smart. She wants to be able to tout on our website that all of her techs are certified," said Scammahorn. "She'd like to have us all master certified, but that's not something that happens overnight. It's a marketing advantage but also kind of a point of pride for her."
But for others, like 52-year-old Scott Tupciauskas of Cleveland, who spent 28 years in the food service industry prior to COVID layoffs, it was the opportunity to try a new career that drew him RVTI.
He and his young family had been RVing for the past six years, and as a handyman, he'd done a lot of work on his own camper and was often asked to assist others with theirs. He decided to become certified at RTVI so he could get a job at a dealership and eventually, start his own mobile tech business.
"Just because I did my own repairs, I knew that they may not be the right way," said Tupciauskas. "Now I know that I have been doing many things the correct way and this training has given me a better understanding of how everything works. The Level 2 certification will open more doors for me, and I eventually want to get master certified."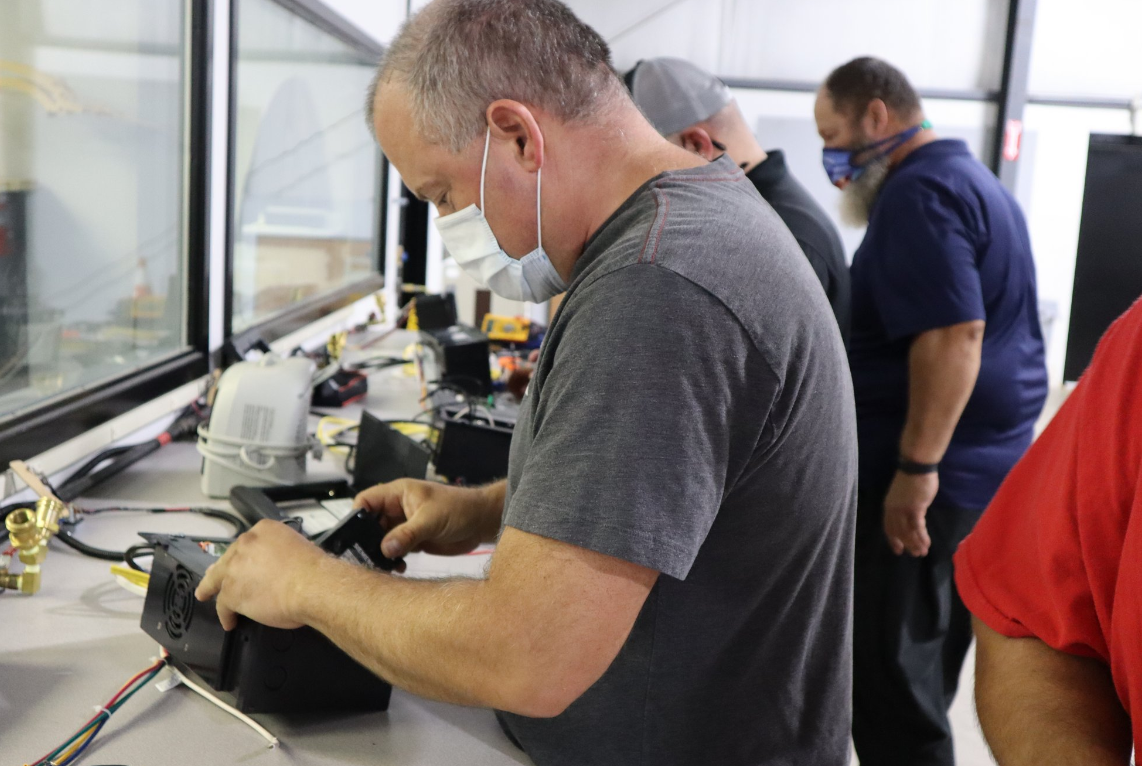 None of the students denied that the training, whether the in-person or hybrid program, was both challenging and a significant commitment.
"It definitely requires dedication – It's not like you can just wing it," said Scott. "It takes diligence, and you have to want it. I gave up a lot of free time to do this, but if you want something that no one else has, you have to be willing to do what no one else will."
"I learned a lot of specifications and technical data," he continued. "There's a lot of science required. It wasn't as simple as it appeared to be."
"If you like electrical and plumbing problems – and solving problems – then you'll enjoy this," said Scammahorn. "You need strong mechanical skills, reasoning, and attention to details. It has to be 'good enough for Granny' every time!"
All of the graduates were enthusiastic about what they'd learned and how it would impact their capabilities and careers.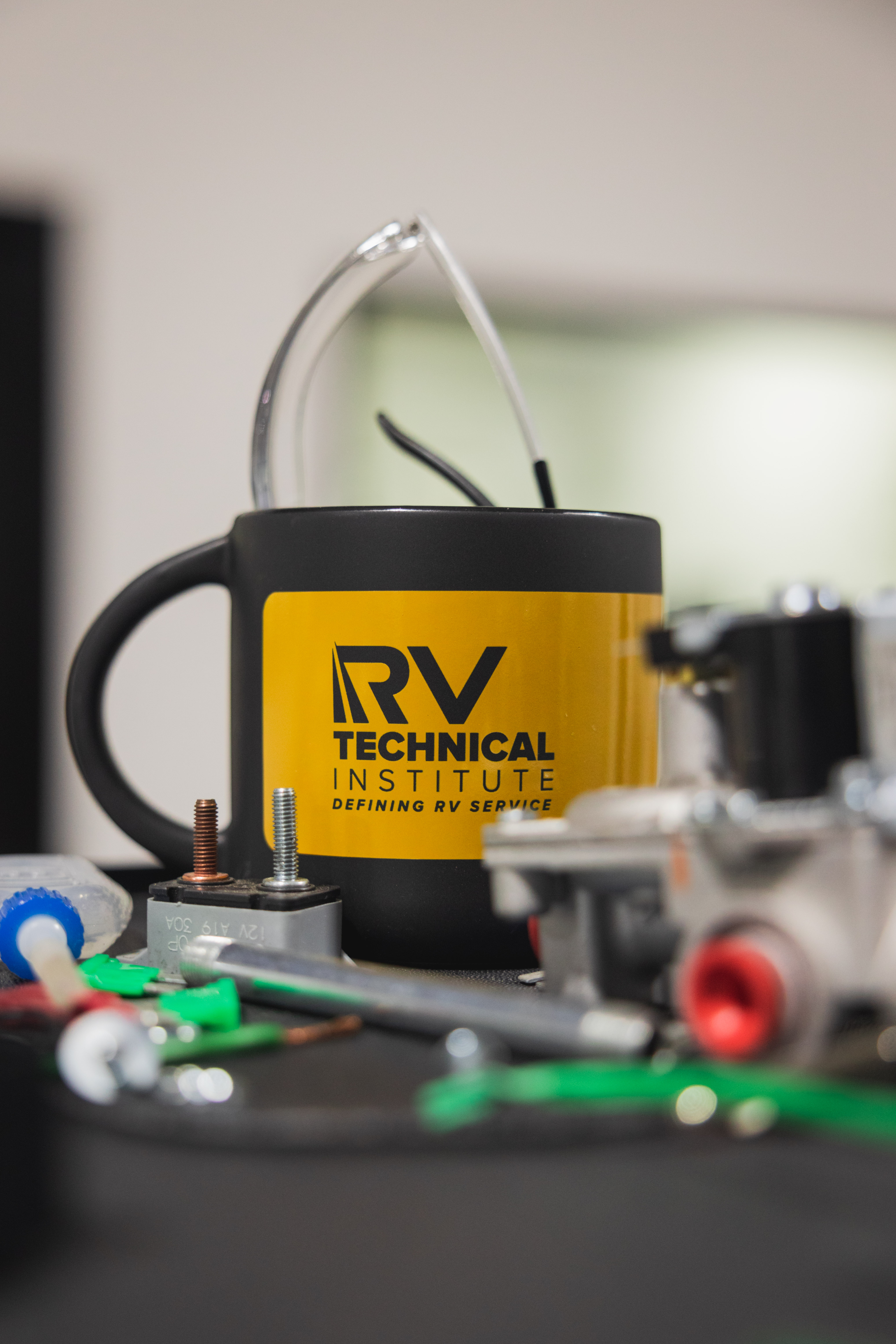 "I came here wanting to learn something and I'm definitely going to be changing the way I do some things. There was a lot of little detail stuff that I wasn't aware of. I wasn't doing them wrong – I was getting the same end result – but I learned how to cut some time off of things," said Scammahorn, who happily claimed he had no intention of applying for another job ever again.
"RVTI has made it so that everyone is on the same playing field, so if I ever go anywhere else, the process should be the same," said Scott. "I like this field so much. I never would have imagined when I got out of the military and college that I'd be fixing RVs, but it's just so exciting – I don't think I'll work anywhere else. I'll keep doing this and get a masters certification, then in about 18 years, I'll retire and buy a Class C motorhome and just tour the country!"
"The certification shows prospective employers or clients that you're serious about what you do, and that you're eager and willing to keep learning. They will be assured that you know what you're doing," said Tupciauskas. "It's never wrong to get more education."
Level 1 and Level 2 classes are now scheduled through Spring 2022. Enroll in a class today!
Subscribe to News and Insights