Just last week, there was optimism on the Section 301 tariff issue as the U.S. Trade Representative (USTR) announced it will initiate an exclusion process for the third set of section 301 tariffs on Chinese products. It also appeared that the talks with China were winding down and the parties were close to a solution.
But yesterday, President Trump tweeted that he plans to increase the List 3 duties from 10 percent to 25 percent this coming Friday. Included on the list of items subject to these new tariffs are many products of concern to the RV industry, including tires, wheels, propane tanks, fabrics, carpet, plywood, refrigerators, appliances and parts, plumbing goods and accessories, and various raw metals.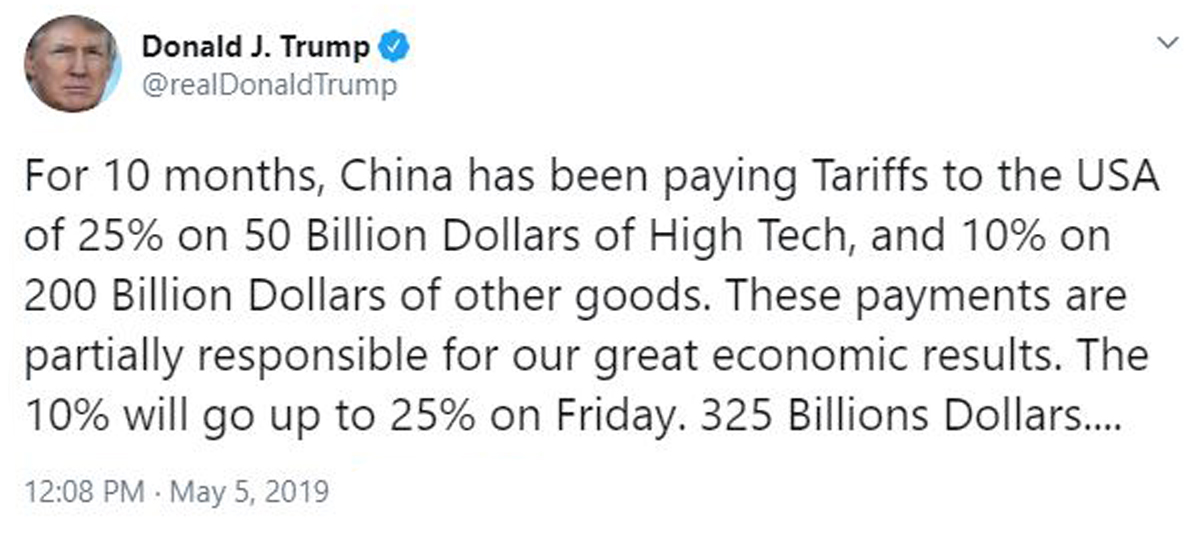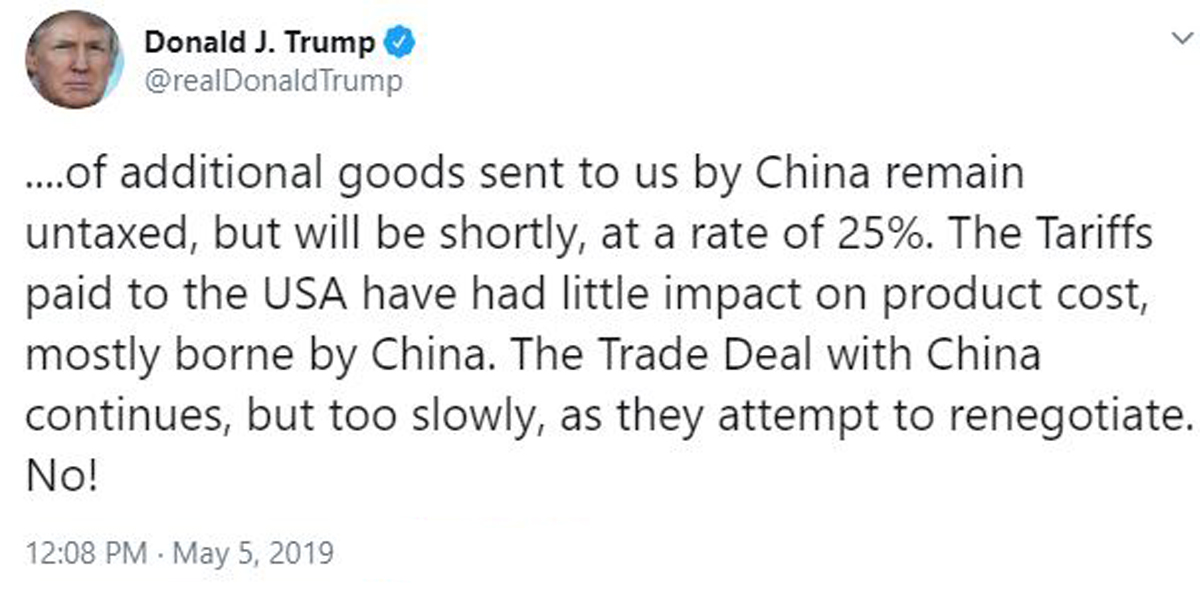 In the pair of tweets, Trump also threatened to impose a 25 percent tariff on Chinese products that are not currently subject to the 301 duties: "The 10% will go up to 25% on Friday. 325 Billions Dollars of additional goods sent to us by China remain untaxed, but will be shortly, at a rate of 25%." 
Trump has been known to turn up the pressure immediately before a deal is reached, to strengthen his position and weaken that of his opponent. For example, during the negotiation of the USMCA, Trump insulted the Canadian Prime Minister and trade negotiators in the immediate run-up to the conclusion of a deal. Therefore, some experts are seeing a potential silver lining in the latest tweet—it could very well be a sign that a deal with China is near.
For more information, please contact Sam Rocci at [email protected].