Due to the widespread path of Hurricane Irma in 2017, the annual Shrimp and Grits Festival presented by Southern Living in Jekyll Island, Ga., was forced to cancel. With sunny skies and anxious attendees ready to celebrate a year later, Go RVing was just as excited to be back for the coastal favorite event.  
RV salesman Ed Evans and the people at Creative RV in Jacksonville, Fla., jumped at the opportunity to work with Go RVing and generously provided two RVs for the experiential display: A Vengeance Rogue toy hauler and a Salem Hemisphere fifth wheel, both manufactured by Forest River.
The three-day event garnered more than 45,000 attendees from 29 states drawing thousands of attendees who toured the RVs on site. This experiential event ranked among the year's best in terms of the ratio of RV visitors to people at an event overall. These two larger RVs not only accommodated the large crowds, but also served as perfect examples of the space and amenities found in towable units currently on the market.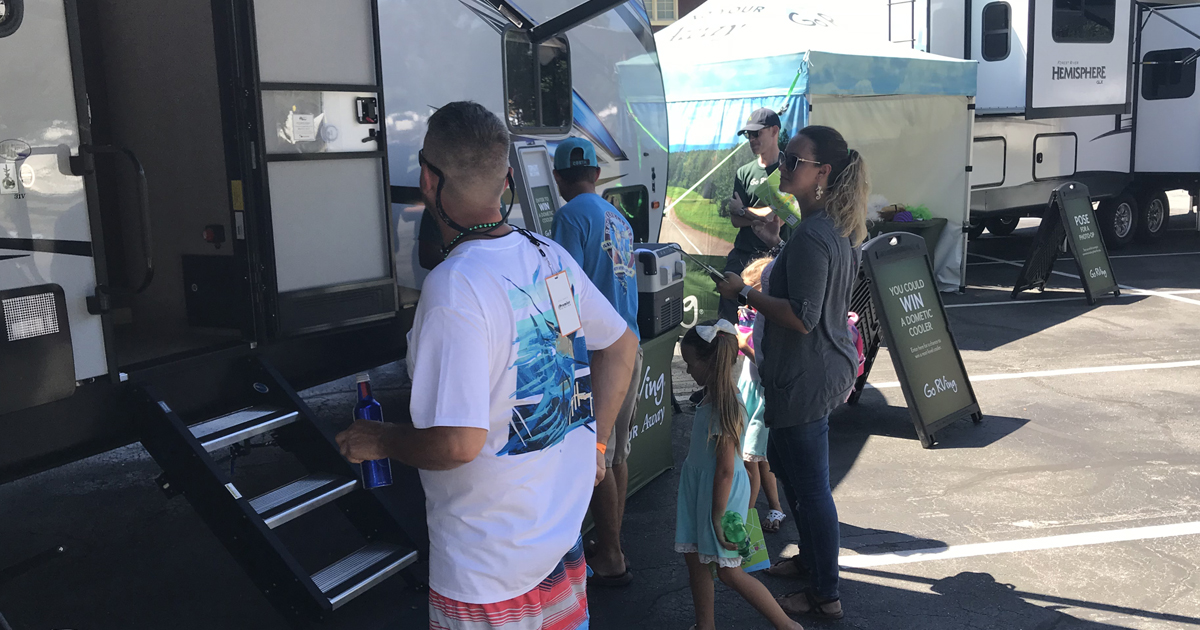 "The Go RVing marketing crew was remarkable - the smiles, the kindness, the flags, green banners to the entry mats, everything was a warm welcome to a wonderful lifestyle," said Ed.
The RVs were just as impressive inside as they were from its exterior. Visitors touring through each model were highly impressed from interior concepts to floorplans. Ed noticed, "Many people walked into the units and said this is as nice as a home, referring to cabinetry, floorplan, fireplace, bath setup, etc."
Since the event, Ed's experience with sales continued. From new buyers to current owners, RVers were excited to jump in to the lifestyle and Go RVing's experiential events continue to have that impact everywhere they go.
For more on Ed's initial reactions, watch his testimonial video below: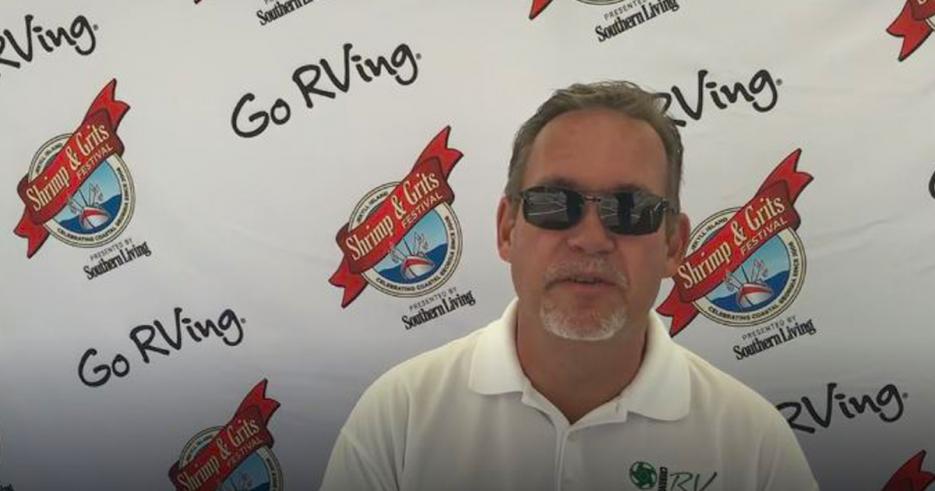 If you're an RV dealer and interested in participating in an event display or have questions, please contact Dana DelVecchio at [email protected].