Hampton University plans to join the state's COVID-19 vaccination efforts with a new mobile vaccination and testing unit.
The vehicle, a custom-built RV with pharmacy-grade freezers capable of storing vaccines, was unveiled at a press conference on campus Wednesday. University leaders said it's critical for the historically Black school to lend its weight to the fight against a disease that's disproportionately affected African Americans.
"Hampton is trusted," said Michelle Penn-Marshall, vice president for research and associate provost at the event. "We're coming to a community near you to provide the services that you need, and we look forward to working with you."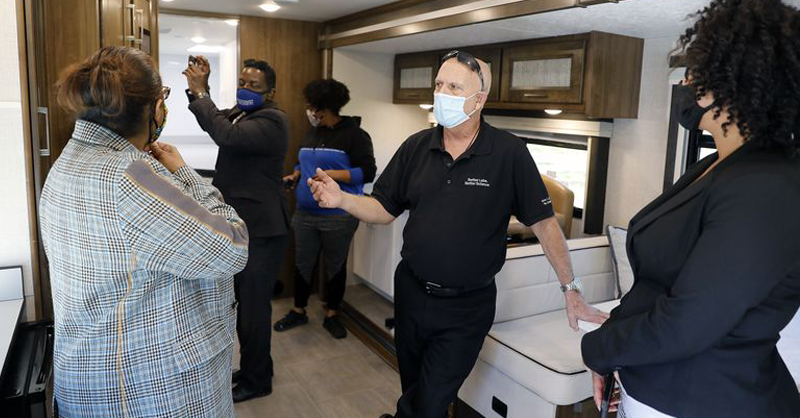 Mobile clinics like Hampton's are one of the next fronts in the state's vaccine efforts. Gov. Ralph Northam announced Wednesday that the state is partnering with Walmart to start some mobile clinics, aimed at boosting vaccination rates in low-income and minority communities.
Check out the full story at the Daily Press here.
Subscribe to News & Insights