Janine Pettit is a lifelong lover of camping and an ambassador for the Girl Camping movement encouraging women to go places and do things. Many people believe that RVing is for families or for the guys, but it's also just as much for girls. Check out Janine's top 10 list of things she's learned about women and camping in the past decade with the Girl Campers.
1. Women are generous. They help each other, whether it's helping someone back into a campsite for the first time or teaching someone the basics of Dutch oven cooking. RVing women are always willing to help and share their experiences and mistakes they made along the way.
2. They do things! All kinds of things. These women are out the door in the morning going to museums, historic sites, local farms, artisan colonies and quirky roadside attractions. They love taking in whatever their destination has to offer. They are game for adventure.
3. They are physically active. These women are not letting age slow them down. They are hiking, white water rafting, zip lining, and "flying" in indoor wind tunnels. They are up to new challenges and don't care if they look foolish trying it. After all, girls just wanna have fun!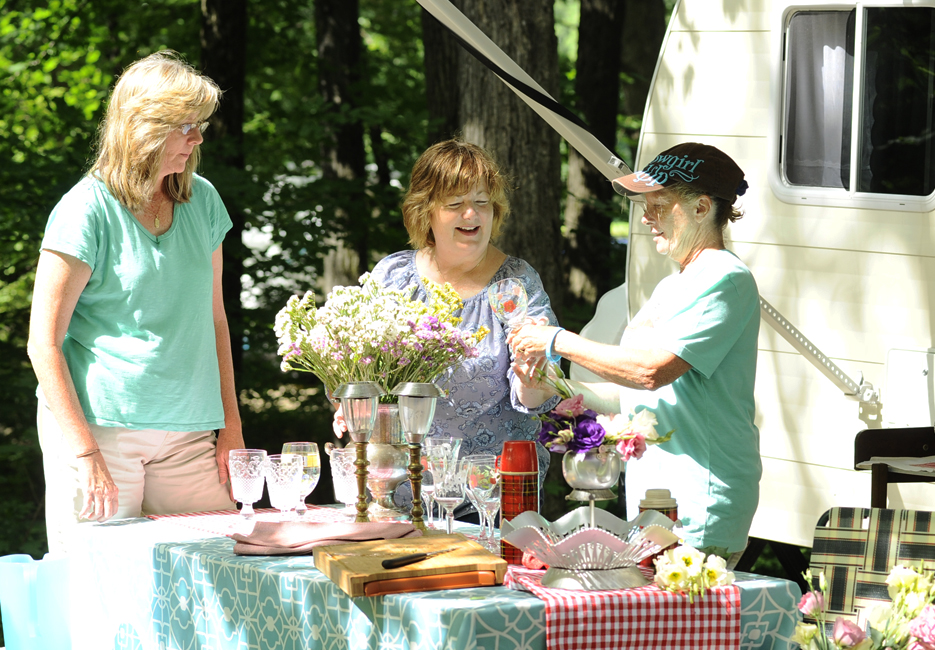 (Photo courtesy/Go RVing)
4. They have willing spirits. RVing women work hard to overcome their fears. They have set the goal of becoming RVers and they dig in to learn. They feel such accomplishment when they hitch up, tow someplace alone and back into a campsite by themselves. They have incredible can-do spirits.
5. They love design. It doesn't matter if a Girl Camper is camping in her minivan, her kids' old Boy Scout tent or a brand-new RV - these women will make it a home. And their beds are cozy with great linens! They will set the table at a campground to make dinner beautiful. Their little homes on wheels are full of treasured items from people that they love.
6. They love their mamas and grandmas. There is a multi-generational connection from woman to woman. As sailors often do with naming their boats, women, too, name their trailers after their mothers or grandmothers. There's a deep sense of belonging and connection to the women who nurtured them. A gratitude exists for the love they were given and they honor that and pay it forward.
7. Self-care is not selfish. Because women wear so many hats in life, sometimes it takes a while to learn that it's OK to take time for yourself. Initially there can be some guilt attached to not being home with your family. Other women are very good at giving permission to the newbies to take time to renew themselves and laugh with friends.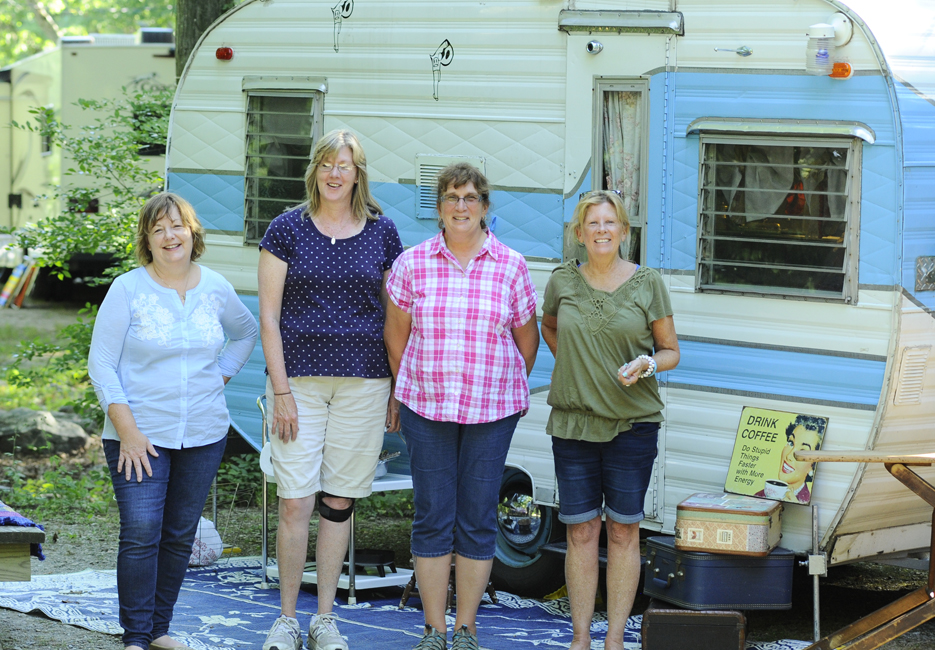 (Photo courtesy/Go RVing)
8. Women are funny. There is more laughter around a campfire full of women than any other group of RVers! I laugh harder camping with the girls than I do anywhere else in my life. These campouts are endorphin raising events.
9. Your secrets are safe. Many women carry burdens they don't feel comfortable sharing with their friends in the inner circles at home. I've often witnessed women being able to share the trials of caring for an aging parent or of a child who can't get his feet firmly planted in life. There's comfort in telling someone who lives eight states away. And what happens at the campfire, stays at the campfire.
10. They're "blind" to the things that divide us in our everyday life. When you get to know someone around the campfire, suddenly their politics mean nothing to you. When you learn someone's story, you understand why they feel the way they do and there is a generosity of love that supersedes the human instinct to categorize people. Around the campfire we're all just women doing our best. If you camp enough, you start taking that attitude home with you. Female friendships are good for one's soul.
Learn more about Janine and follow her RV adventures by clicking here!