Since its launch in Fall 2019, the RV Technical Institute has enrolled hundreds of students, all taking advantage of the program's one-of-a-kind training facility and only industry-wide credential. But in March 2020, the Institute was faced with an unanticipated challenge – the teaching and learning impact of the coronavirus. As have many other learning institutions around the county, the RV Technical Institute set to work creating an online component for their Level One training course.
The virtual, interactive classes are taught by program instructors on the Zoom platform. At the end of their training and successful testing via Proctor U, students will receive the only industry-wide certification, all while following health and safety guidelines.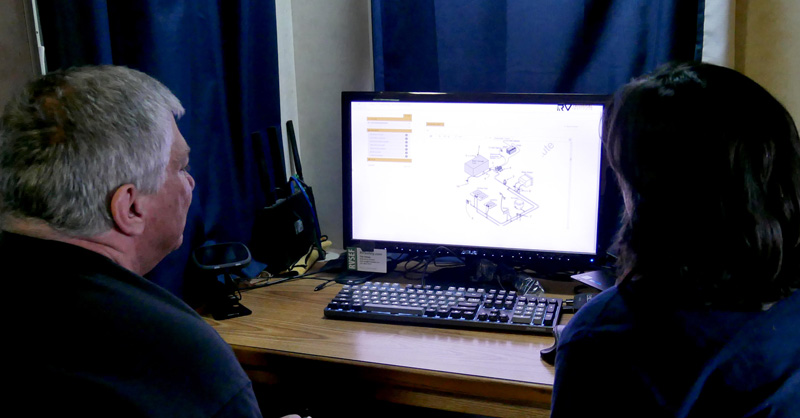 Trey and Susan Selman, instructors at the RV Safety Education Foundation, and a married couple who have been full-time RVers for ten years, are among a cohort of more than 75 students who decided to sign up for the Level One Online curriculum. Originally, the Austin, Texas-based couple were hoping to pursue Level 1 at the Institute's facility in Indiana. "We were planning to be in Elkhart to take the classes in person, but that became impossible," says Trey.
"We like the online components, and the instructors are excellent," says Susan. "Zoom works very well, as do the support materials we get from the LMS [RV Technical Institute's Learning Management System]. It's all very easy to use."
"So that we don't miss out on the in-person lab work, they are mailing us some component parts so that while we are watching instructors perform the lab work, we can be performing the labs on our own," adds Trey.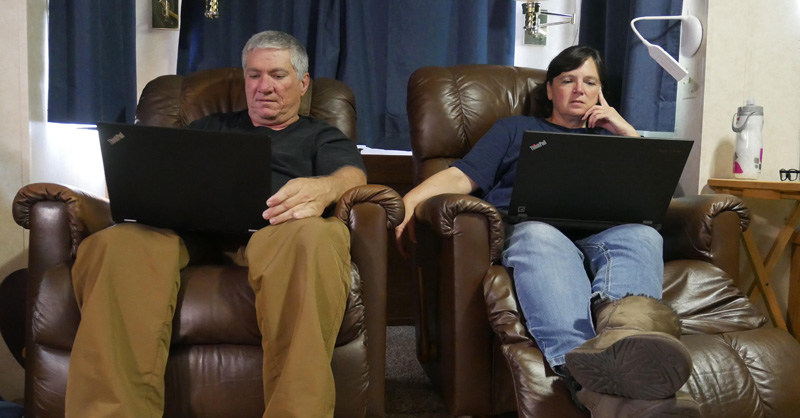 Level 1 online sessions take place in two four-hour increments every weekday, from 10:00 am to Noon, and then from 1:00 pm to 3:00 pm. "We have a lunch break for an hour," says Susan. "That gives up some time to eat and discuss what we're learning. We sit side-by-side with our computers. We watch the videos on one unit, then watch the written information on our separate computers."
While Trey and Susan are at different levels in their understanding of RV repairs, they are still enjoying taking the class together online, especially during a time like this. Trey may go on to Level 2 training, but their schedule for spring and summer is uncertain right now.
Trey summed up their online experience this way: "It's really remarkable that they were able to do so this quickly," in explaining the switch from in-person to online classes.
The programs Level 1 online classes have proved so popular that the Institute is adding an additional training session beginning May 18. For further information, please visit www.RVTI.org or email [email protected].