The RV industry had a strong showing during RVs Move America Week when 150 members participated in 176 meetings with federal policymakers on issues critical to its growth. While the RV industry had some good news to share on Capitol Hill about its position as an economic powerhouse in driving the American economy, advocates also identified potential pain points for the overall health of the industry with Members of Congress. Support on key issues to the RV industry continue to grow as a direct result of the advocacy efforts put forth at this year's RVs Move America Week.
Here are some of the prominent impacts of the RV industry's visit to Capitol Hill:
1. INCREASED AWARENESS OF THE RV INDUSTRY'S ECONOMIC IMPACT AND PUBLIC PROFILE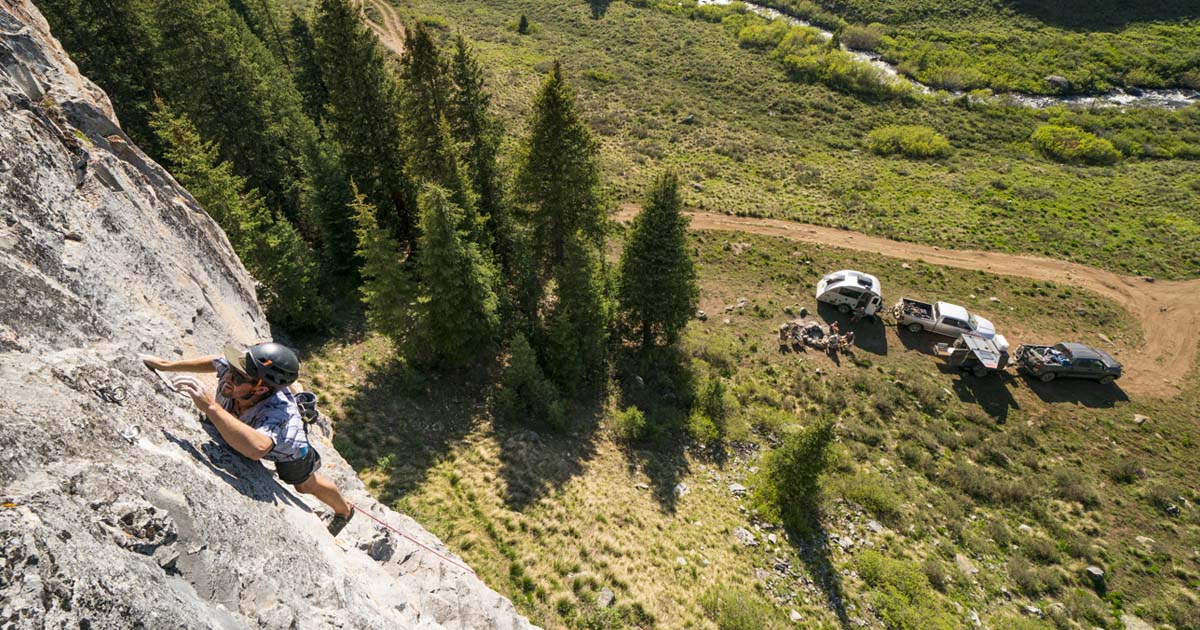 The RV Industry Association unveiled the results of the 2019 RVs Move America Economic Impact Study to its members, RV Caucuses and Members of Congress. The Study shows a staggering $114 billion overall impact, supporting nearly 600,000 jobs, contributing more than $32 billion in wages, and paying over $12 billion in federal, state, and local taxes. The RV industry's 150 participants met with agencies and congressional offices to explain the national and local economic impact and overall contribution of the RV industry on the economy. Additionally, the House RV Caucus Breakfast and Senate Caucus Reception unveiled the results of the study to other offices on Capitol Hill.
The RVs on display around the Capitol and the National Highway Traffic Safety Administration (NHTSA) drew crowds by the dozen throughout the day ranging from Hill staffers, Members of Congress, federal officials  as well as the general public, were able to walk through the units and get an up close look at various RVs. Visitors witnessed firsthand the innovation and diversity of products the RV industry produces.
2. INCREASED MEMBERSHIP IN THE HOUSE AND SENATE RV CAUCUSES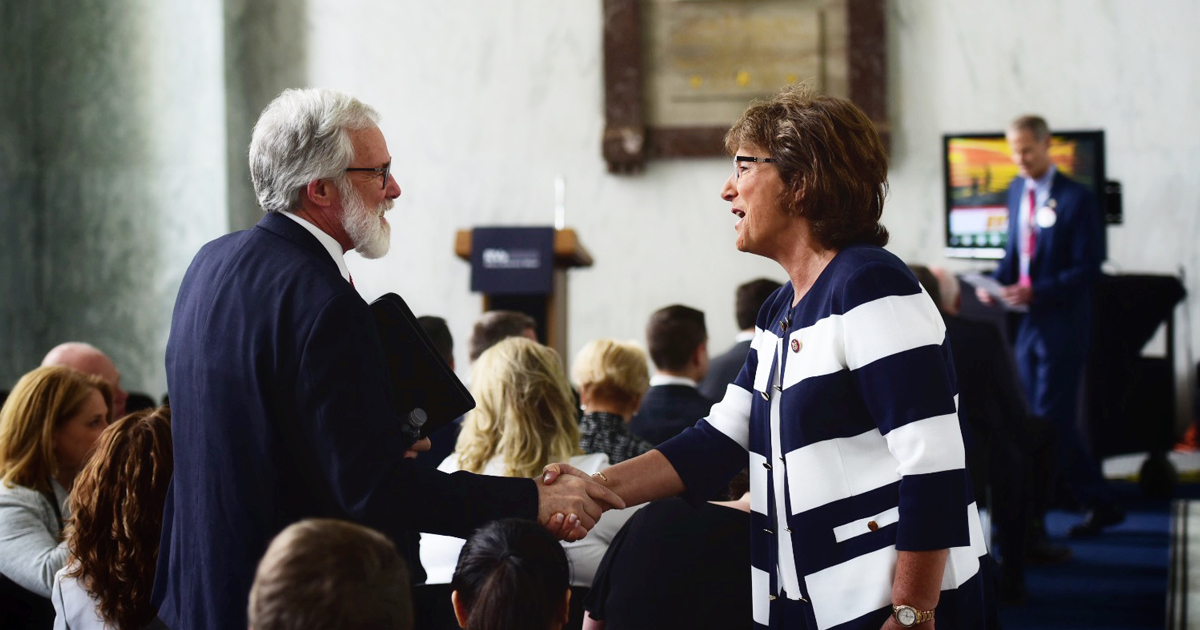 The members of the RV Caucuses are the industry champions on Capitol Hill and have provided support on important industry issues like campground modernization and expansion, tariffs on steel and aluminum, harmonization of the U.S. and Canadian wire standards and pushing for the finalized HUD rule defining an RV. Following advocacy meetings, an additional three Members of Congress have joined the RV Caucuses:
Rep. Tim Burchett (R-TN-2)

Rep. Elissa B. Slotkin (D-MI-8)

Sen. Doug Jones (D-AL)
The government affairs team is continuing to follow up with congressional offices—expect this number to grow in the coming weeks and months!
3. INTRODUCTION OF THE RECREATION NOT RED TAPE ACT (S.1967/HR 3458)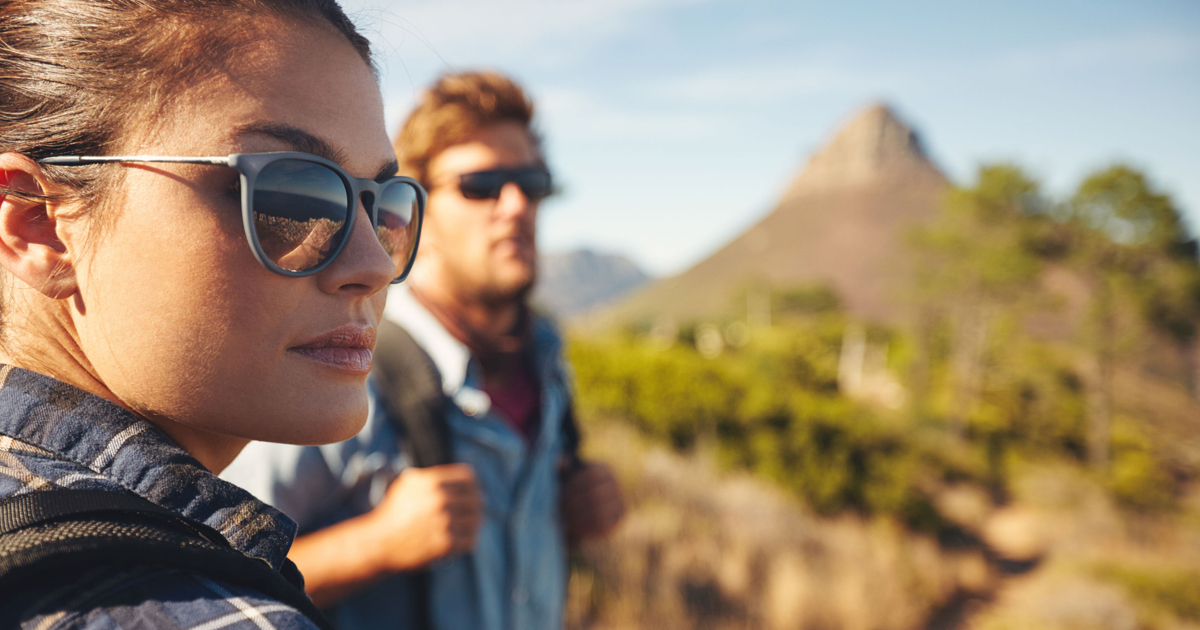 On June 25, U.S. Senators Ron Wyden (D-OR) and Joni Ernst (R-IA), Ranking Member of the House Natural Resources Committee Rob Bishop (R-UT) and Rep. Debbie Dingell (D-MI), introduced the bipartisan and bicameral Recreation Not Red Tape Act (RNR). Advocates spent a great deal of time requesting the introduction of and support for legislation to help modernize the country's campgrounds and improve access to public lands. Reduced access for the 25 million RVers that visit public lands every year is harmful not only to those consumers but to the greater RV industry.
This legislation would remove barriers that limit access to outdoor recreation. According to a press release from Sen. Wyden's office, the RNR Act would streamline the permitting process for guides and recreation enthusiasts, hold federal agencies accountable for making outdoor recreation a priority for the first time and increase volunteerism to address the maintenance backlog on America's public lands.
4. INCREASED TRUST AND CONFIDENCE BETWEEN THE RV INDUSTRY AND GOVERNMENT AGENCIES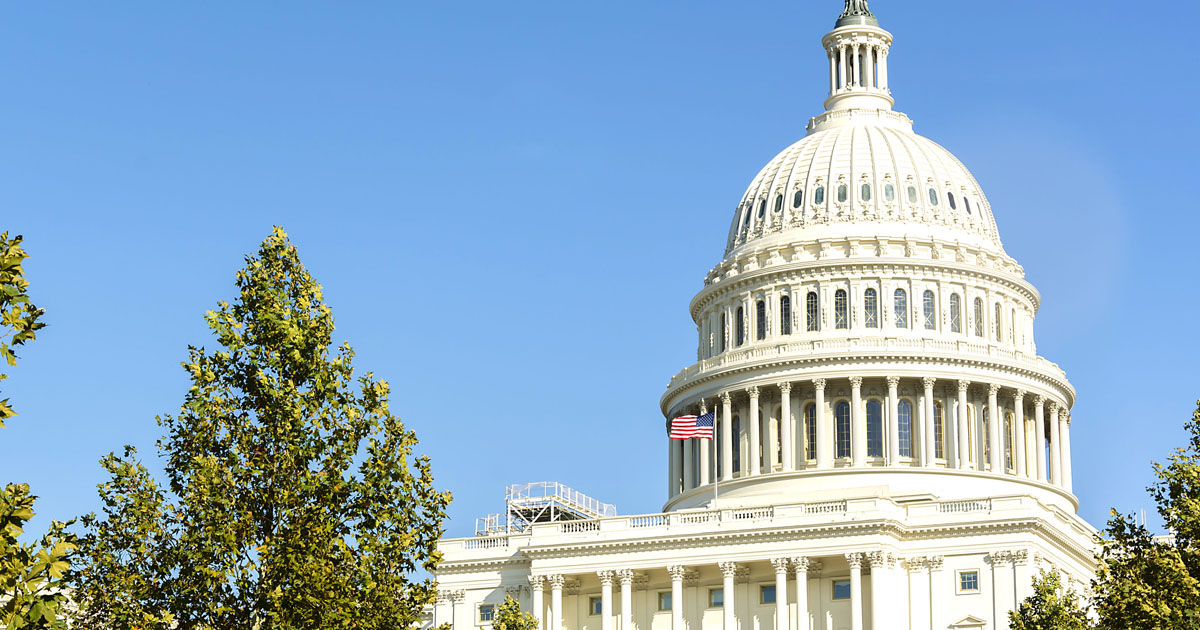 During 2019 RVs Move America Week, the RV industry secured meetings with more public agencies than ever before and continued to build strong relationships with members of the administration. Advocates met with administration leaders to discuss the impacts of deferred maintenance on the RV industry, campground modernization, trade and tariff impacts, public lands packages and public safety and compliance. These meetings continue to strengthen our collective voice and grow our presence on Capitol Hill while building trust with these agencies. Advocates met with:
U.S. Department of the Interior (DOI) Secretary David Bernhardt, the Director of the Office of Intergovernmental and senior advisors 

Representatives from the National Park Service

Representatives from the Bureau of Land Management

U.S. Department of Agriculture Deputy Undersecretary

Department of Commerce's

Undersecretary of Commerce for International Trade

U.S. Forest Service

Deputy Chief

U.S. Housing and Urban Development Secretary Ben Carson

NHTSA's

Director, Office of Defects Investigation; Acting Division Chief, Recalls Management Division, Office of Defects Investigation; Division Chief, Trends Analysis Division, Office of Defects Investigation; Automotive Safety Defects Engineer, Medium and HeavyDuty Division, Office of Defects Investigation
Several promising conversations took place that are spurring some action on the campground modernization front, the results of which will continue to be reported in the next several months as they develop and solidify. Additionally, the industry continued the open dialogue that we have already established with NHTSA and continues to work with them on compliance and safety within the RV industry.
5. 21 NEW CO-SPONSORS FOR THE RESTORE OUR PARKS AND RESTORE OUR PARKS AND PUBLIC LANDS ACTS (S.500/HR1225)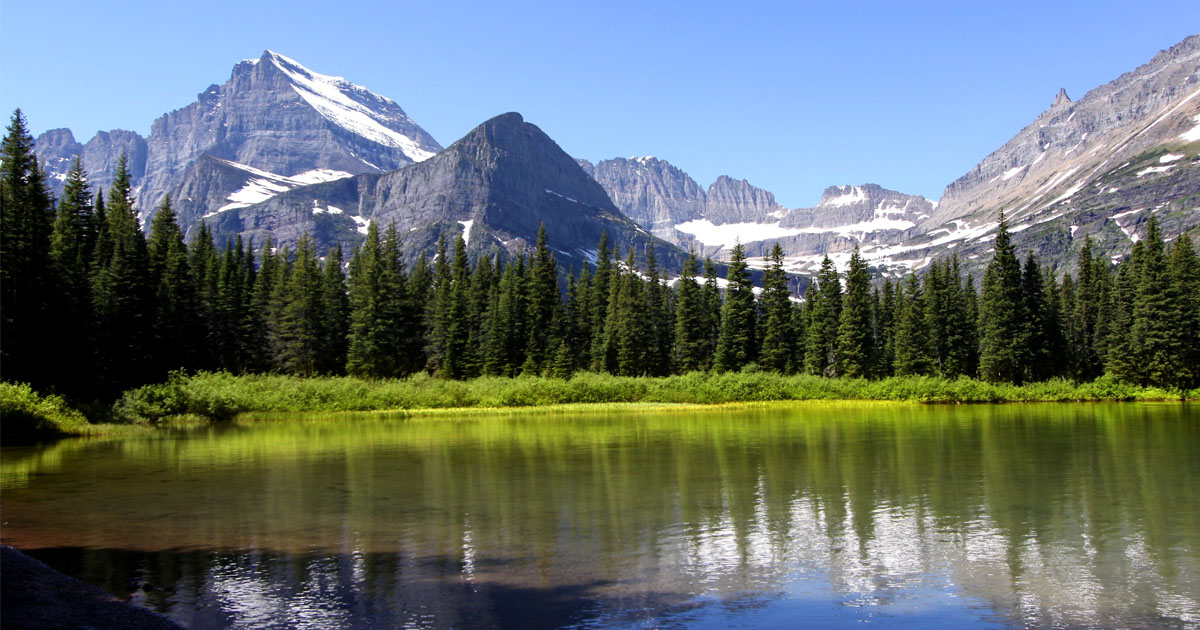 These bipartisan bills offer innovative solutions and sustainable funding that will help to address the $12 billion of deferred maintenance affecting our national parks and federal lands, which is critical to improving and expanding federal campgrounds.  
Following advocacy meetings during RVs Move America Week, 21 new cosponsors have signed on to the Restore Our Parks and Restore Our Parks and Public Lands Acts demonstrating continued bipartisan support of the bills in both the House and the Senate:
Rep. Paul Gosar (R-AZ-04)

Rep. John Larson (D-CT-01)

Rep. Charles Crist (D-FL-13)

Rep. Vern Buchanan (R-FL-16)

Rep. Doug Collins (R-GA-09)

Rep. Abby Finkenauer (D-IA-01)

Rep. Tim Walberg (R-MI-07)

Rep. Elissa Slotkin (D-MI-08)

Rep. George Holding (R-NC-02)

Rep. Steve Chabot (R-OH-01)

Rep. Lloyd Smucker (R-PA-11)

Rep. Tom Rice (R-SC-07)

Rep. Tim Burchett (R-TN-02)

Rep. Scott DesJarlais (R-TN-04)

Rep. Ronald Wright (R-TX-06)

Rep. Gus M. Bilirakis(R-FL-12)

Rep. Larry Bucshon (R-IN-8)

Rep. Sean Duffy (R-WI-7)

Senator Dick Durbin (D-IL)

Senator Lindsey Graham (R-SC)

Senator Patty Murray (D-WA)
If you don't see the name of an office that you met with on the list above, please reach out to them and encourage  your representative to cosponsor the Restore Our Parks Act (S.500) or the Restore Our Parks and Public Lands Acts (HR 1225).
6. INCREASED THE NUMBER OF CO-SPONSORS FOR THE TRAVEL TRAILER AND CAMPER TAX PARITY ACT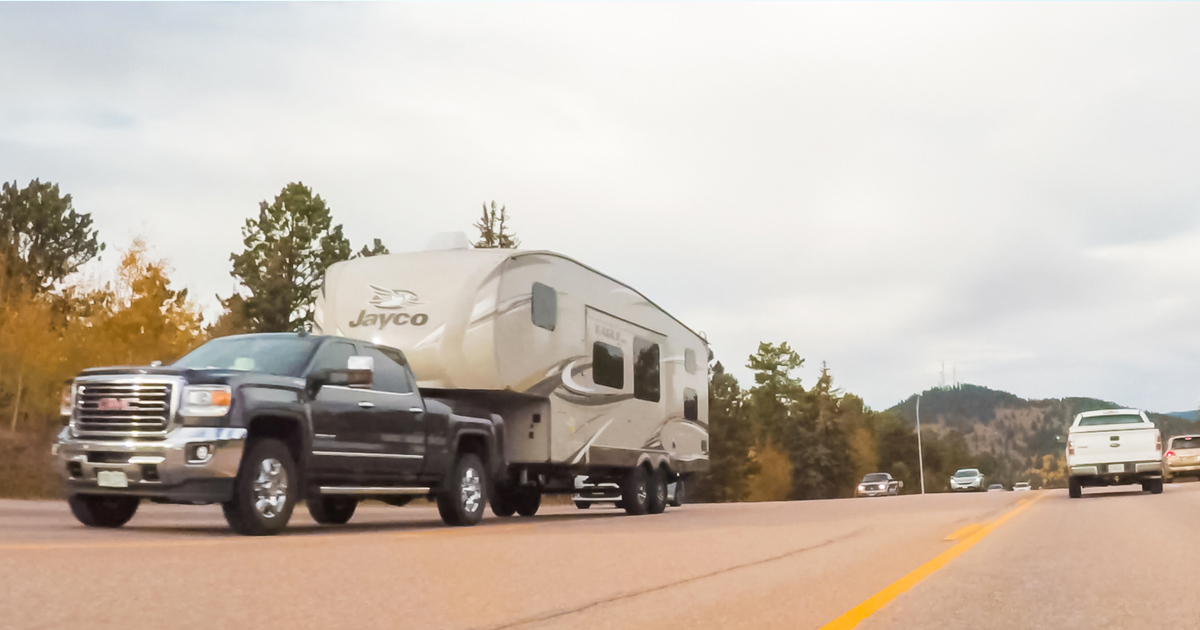 Advocates requested the support for and introduction of a bill to correct an inadvertent error arising from the 2017 tax reform bill that removed towable RVs from the definition of "motor vehicle," limiting the interest dealers can deduct to 30 percent. As a result of the industry's efforts, both Senator Mike Braun (R-IN) and Doug Jones (D-AL) signed on to Senate Bill S1543.
7. NEW RELATIONSHIPS ON CAPITOL HILL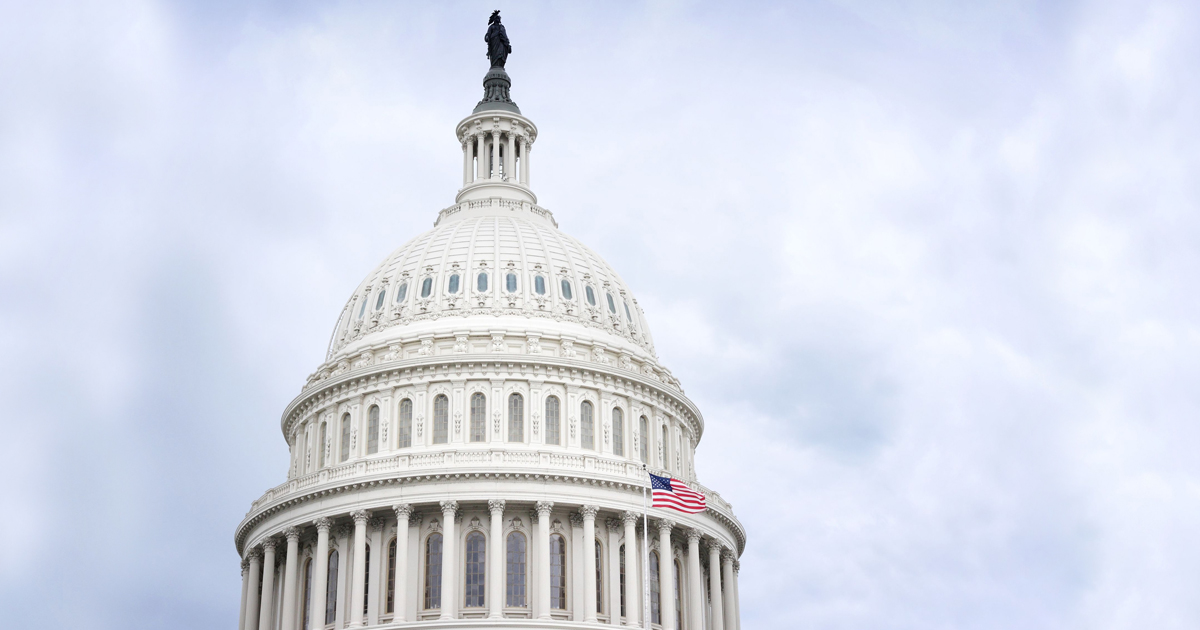 Advocates exposed a new group of lawmakers to the RV industry for the first time during the 2019 event. There were 31 new congressional office meetings with freshman members of congress this year, some of whom signed on to cosponsor legislation the RV industry promoted. These introductory meetings are critical to the growth of the RV industry by allowing us to build relationships with new champions on Capitol Hill and laying the groundwork for an open dialogue in the future.
8. INCREASED INTEREST FROM VICE PRESIDENT PENCE'S OFFICE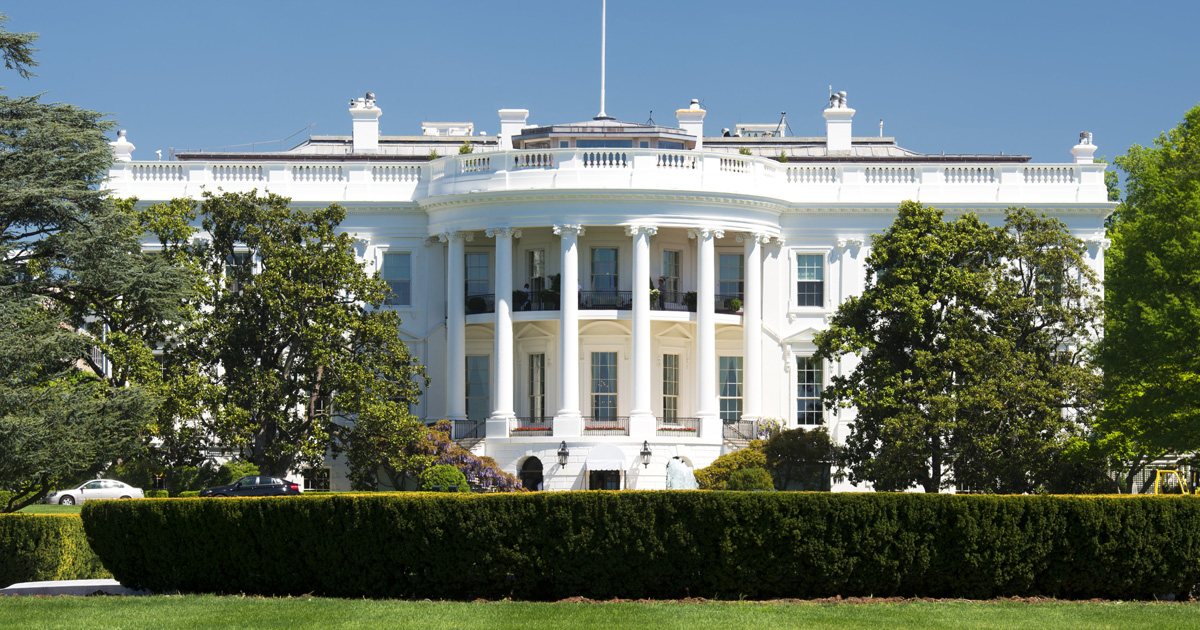 Ten RV Industry Association advocates met with Vice President Mike Pence's Policy Team as we continue to build strong relationships with the administration. The team was gratified and pleased that Vice President Pence appears committed to help find a solution for the $20 billion deferred maintenance backlog on all public lands (NPS by itself has a $12B backlog). Both Vice President Pence and Interior Secretary Bernhardt recently hosted a press conference at Yellowstone National Park to bring attention to the critical issue of deferred maintenance on infrastructure in our national parks across the country. The government affairs team will continue to strengthen and develop its political relationships and report on any legislative or policy initiatives that will address deferred maintenance and of course campground modernization.
Looking to amplify your efforts? There is still more that you can do! If you have not already done so, take time to follow up with the offices that you met with during your advocacy meetings. You can also visit the action center and reach out to your representatives if you weren't able to attend this year's meetings. If representatives have not already joined the RV Caucus or cosponsored any of the legislation listed above, encourage them to do so. Finally, invite your Member of Congress for a site visit to your facility!