Just three weeks ago, there were still 13 states in which private RV parks and campgrounds were not allowed to operate. Since then, 11 states have allowed campgrounds to open to some extent, leaving only California and Kentucky still shut down for RV camping. As RV sales and rentals across the country continue to rise, it is more important than ever for campgrounds to open as long as the providers are following all appropriate guidelines and there's no threat to the health and safety of visitors, employees, and natural resources. The RV Industry Association and our industry partners at the national and state level have worked together to have campgrounds reopened and available for RVers.
Kentucky has announced tentative plans to reopen campgrounds on June 11. California has implemented a county-by-county basis, where they must self-assert that they have met the criteria for Phase 3 of the California Pandemic Roadmap in order to allow campgrounds to reopen. California Governor Gavin Newsom announced at the beginning of the week that counties could begin the process of moving to Phase 3, but it is still unclear which counties have asked to be moved to this status and which, if any, have received consent from the state.
In Michigan, the RV Industry Association and industry partners worked with the Michigan Association of RVs and Campgrounds (MARVAC) and our member businesses there to try to change the status of campgrounds in the state. With one of the most restrictive stay-at-home orders, Michigan kept many businesses closed until mid-May, including suppliers to the RV industry. The RV Industry Association sent two letters to Michigan Governor Gretchen Whitmer, as well as more than 15,000 grassroots letters. Bill Sheffer of MARVAC was invited onto an Outdoor Recreation Workgroup, formed by Michigan's Director of the Office of Outdoor Recreation Industry, that offered recommendations to the governor which included reopening RV parks and campgrounds. Finally, after all these efforts, Governor Whitmer announced this week that the stay-at-home order was lifted, meaning residents could travel for recreation again and that campgrounds could reopen.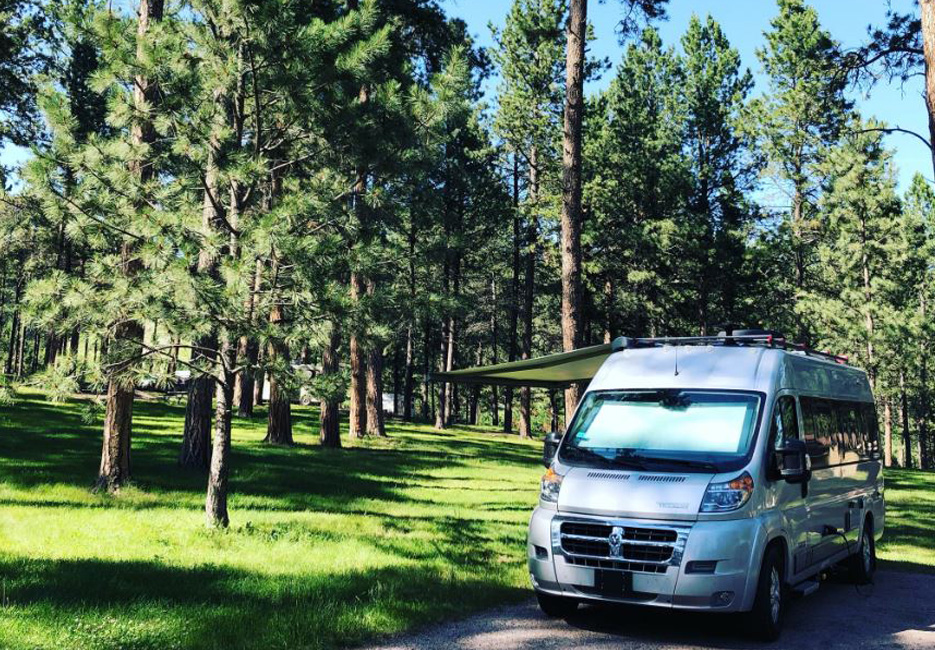 Similar actions were undertaken in New York, where at least two letters on behalf of the Association were sent to New York Governor Andrew Cuomo, one of which was co-signed by the RV Dealers Association and the National Association of RV Parks and Campgrounds (ARVC). At the same time, our contract lobbyist in the state talked with members of the State Assembly and State Senate asking them to contact the Governor. On May 25, the governor announced that campgrounds were allowed to reopen.
In Indiana, the RV Industry Association worked closely with the RV Indiana Council and several members to send the message to Indiana Governor Eric Holcomb that it was important for the opening of RV parks and campgrounds be moved up from the original planned date of May 24 to at least the Friday before Memorial Day. This would allow Indiana residents the chance to camp during the first long holiday weekend of the summer. The industry also generated nearly 13,000 grassroots letters to state officials. This effort proved a success when the governor announced on May 20 that campgrounds could re-open on the first day of the Memorial Day weekend.
The same pattern of collaborative, industry-wide efforts occurred in Connecticut, Illinois, Maine, Massachusetts, Minnesota, New Jersey, Ohio, and Vermont. All these states have now allowed campgrounds to reopen, although some have imposed certain conditions, such as Maine, only allowing out-of-state residents access to the campgrounds if they undergo a 14-day quarantine and Massachusetts only allowing self-contained vehicles to utilize campgrounds. The restrictions in Maine have led some campground owners to file lawsuits. As some states' county or local governments have sought additional restrictions like these, it is important for RVers to contact their campgrounds for that additional information.
Critical to the success of these efforts were the more than 102,500 grassroots letters sent to state and local policymakers urging that campgrounds be considered essential businesses and be permitted to operate again, with special conditions in many instances. Guidelines for reopening from the ARVC, supported by the RV Industry Association, require campgrounds to maintain adequate social distancing, reduce capacity where needed, and keep commonly shared amenities such as pools, playgrounds, and shower facilities closed.
The RV Industry Association will continue to push the remaining two states to allow their campgrounds to reopen to give RVers additional locations, and in the words of Go RVing's new campaign, Go On A Real Vacation!