RVX: The RV Experience officially kicked off last night with a VIP reception hosted by the RV Industry Association and the RV Dealer Association where Utah Governor Gary Herbert welcomed VIP dealers to Salt Lake City. Other government officials, manufacturers and suppliers gathered at the Hotel Monaco to celebrate the RV industry and recognize the important role dealers play in the success of RV sales across the nation.
"Utah has one of the most diverse economy in the country which creates not just significant econmoic activity but also more leisure time, said Governor Herbert. "Leisure time that can be spent using the products your industry builds and sells at the 492 RV businesses in Utah."
(Left to right: Governor Herbert and RV Industry Association Chairman Garry Enyart)
"Five years ago, Governor Herbert took a bold and visionary step in establishing Utah's ten-year strategic vision for outdoor recreation. As a part of that vision, the Governor established the very first state office of outdoor recreation in America," said Garry Enyart of Cummins and Chairman of the RV Industry Association Board. "By placing this new office within the Governor's Office of Economic Development, he confirmed to the nation as no other Governor has before, the importance of outdoor recreation as a major economic driver."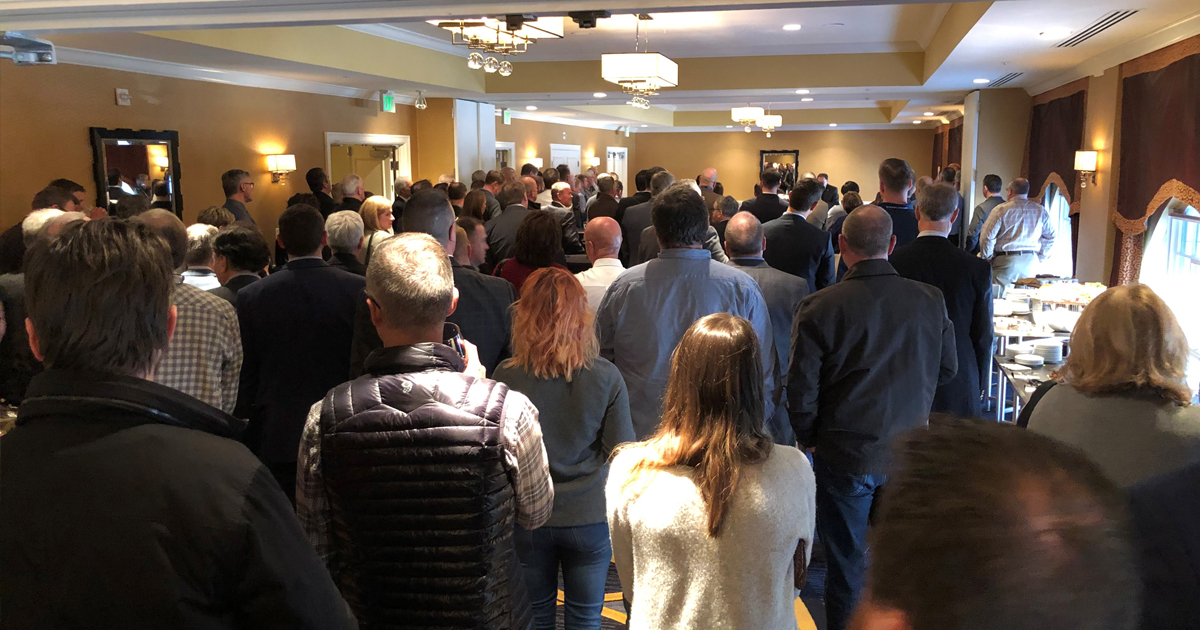 "Governor Herbert is a great champion of outdoor recreation who recognizes the significant economic contributions made not only to Utah's economy but to the economy of the U.S.," said RV Industry Association Vice President of Government Affairs Jay Landers. "What Governor Herbert started in Utah has been replicated in other states across the country with great success and my team is working with those Directors of Outdoor Recreation to establish offices in every state."
This afternoon, following The Reveal, a panel of four State Directors of Outdoor Recreation will share why State Offices of Outdoor Recreation are vital to the growth of the RV industry. Be sure to stop by to see the panel at the Powertalk Patio.