Exposing the next generation of the workforce to the opportunities available in a career as an RV technician is a core mission of the RV Technical Institute. This month, Action RV in New Mexico hosted over 25 students from a local high school's trade class at their RV repair center where they were introduced to the idea of a career as an RV technician.
Mark Podeyn, the CEO of Action RV, has been instrumental in the development of the new RV Technical Institute's curriculum and understands the opportunity the Institute is creating to address the shortage of trained RV technicians. During the visit to Action RV, students watched a presentation about the skills and knowledge needed to be a successful RV technician, toured the facility and RVs in for repair, and participated in demonstrations of shop tools and equipment.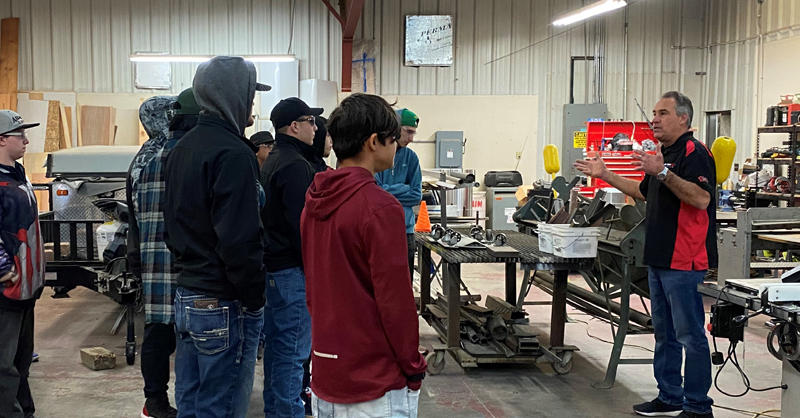 The experience of an in-person visit to an RV dealership or repair facility, combined with information about the comprehensive training program, curriculum and career path provided by the RV Technical Institute, creates a compelling case for students to consider a career as an RV technician. Which is why it was not surprising that following the tour of Action RV, multiple students inquired about internship opportunities and summer job positions.
Partnering with local high schools and trade classes across the country represents a great opportunity for the RV industry to introduce the next generation to the career path and training opportunities represented by the RV Technical Institute. If you or your company is interested in learning more about how to host students at your RV dealership or service center, please contact Curt Hemmeler at [email protected].