New RV Industry Association board member Jen Sailor did not plunge headlong into the RV industry 14 years ago. True to her lake-loving nature, she waded in, first as a public accountant with clients in the RV industry, then as a part-time controller in the finance department of Tredit Tire & Wheel. It was the perfect arrangement for the new mother, and it seemed to fit with Tredit's long-term stability in the RV market and its flexible, family atmosphere.
"I was initially drawn to the RV industry by the lifestyle that RVs offer to families – the ability to escape and to enjoy nature," said Jen, whose own "great escape recreation" is on the shores of Indiana and Southwest Michigan lakes just north of Tredit's Elkhart, Indiana headquarters.
Jen and her husband have been boating enthusiasts since purchasing their first lake home in 2004, prior to the birth of the first of their three children. Their weekend excursions have been extended since COVID and now they are considering a permanent move to the lake -- with future RV trips to other escape destinations, like Alaska. "I've heard you can see heaven touch the earth there!" she said.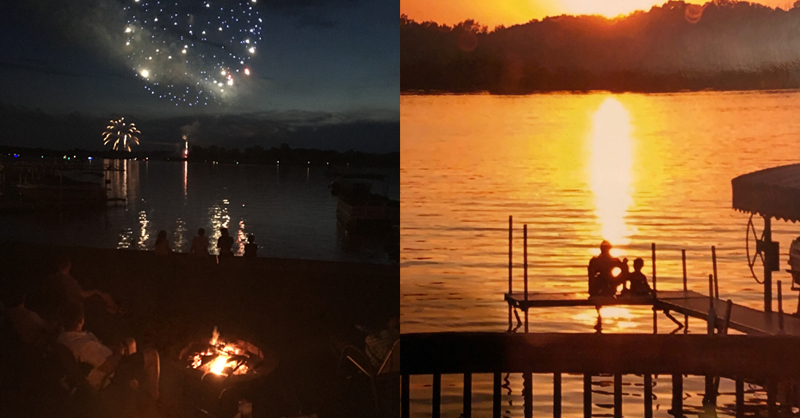 In addition to the appeal of the RV lifestyle, Jen joined Tredit, a leading supplier of tire and wheel assemblies to OEM and Aftermarket for towable trailer applications, because she sensed the entrepreneurial spirit and notable growth energy occurring in the industry at the time.
In fact, it was not long before both Tredit and the industry began to grow rapidly and soon Jen was struggling to keep her head above water. Her former 24-hour work week increased to well over 45 hours as her responsibilities multiplied. But with them came great opportunities that she was able to secure with the support of her husband and local family members (who helped with childcare) and technology that enabled her to work from home at night and on weekends.
In 2010, only 10 years after earning her accounting degree from Indiana University, Jen was named Chief Financial Officer of Tredit. In the years since, she has been riding the wave of innovation that has fundamentally transformed her company and others in the RV industry.
Once a regional business with cyclical sales, 50-year-old Tredit is now a global importer with multiple distribution sites across north America to service year-round demand. In 2010, Tredit, whose parent company is The Cypress Companies, acquired the distribution business of JCA Corporation, and in 2014, it acquired Wayne Tire and Wheel's OEM distribution business. Tredit is part of a family of companies through common ownership including Paragon Tempered Glass, Riker Products, Inc, Universal Polymer & Rubber, and Ausco Products, Inc., which all have played a role in the RV supply chain.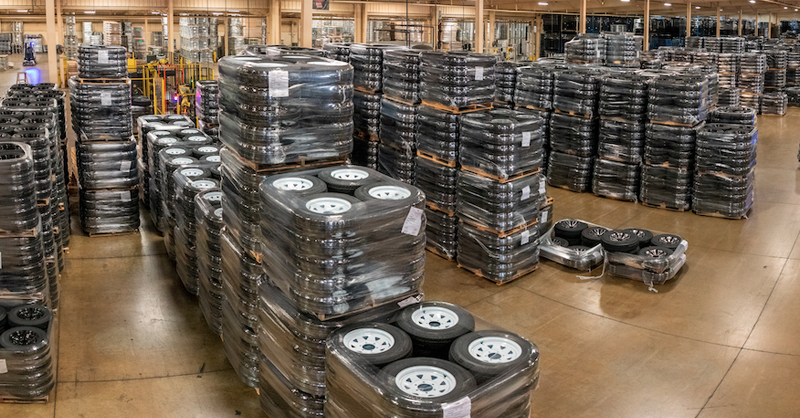 But it has not always been smooth sailing for the company: in 2008, Tredit, along with the rest of the RV industry, faced a few months of uncertainty during the crash of the housing and credit markets. Then RV demand began to climb in growth with the stabilization of floor planning and global sourcing—showing the clearly important role capital plays in the delivery of quality products for RV consumers. With Jen at the helm of the company's finances, Tredit ultimately increased sales and gained market share as consumer demand rose.
"These successes showed me how strong the RV market is," she said. "We're all here to serve and protect recreation enthusiasts who want to experience the simple joys of life - and the simple things in life are often benefitted by connections."  
Jen's affinity for making connections is what led her to seek a spot on the RV Industry Association Board of Directors this past fall. As the only CFO on the Board, she is focused on capital and is looking forward to helping others understand how long-term investments can be effective in reaching short-term goals.
"Tredit and its teams are focused on servicing the current COVID-inspired surge in demand for RVs and trailers by focusing on global logistics and sourcing," she says. "The industry's dependence on a global supply chain warrants important connections not just for the business use for OE manufactures, but also for consumers who source upgrades for their own units. The RV Industry Association can really be of help in this for consumers and our RV industry at large."
One of the most important keys to the industry's future, Jen believes, is innovation.
"Lately what used to happen in five years seems to happen in one year," says Jen. "Technology brings people together both virtually and in-person at campsites. The RV Industry Association is at the heart of these efforts for our industry, especially with GoRving."
Tredit has been a committed and contributing member of the RV Industry Association for almost two decades because, according to Jen, the company's mission and vision ties incredibly well with the industry's leading membership association. Tim Ball, Tredit's former VP of Sales and Marketing, worked hand and hand with the RV Industry Association and their longtime Vice President of Standards Bruce Hopkins on the technical standards and regulatory compliance for application. These standards have laid the foundations for the continued work done today for the safety of RV consumers.
"As a resource, Tredit was once considered a best-kept secret," she says, "but the RV Industry Association has enabled us reach a far wider audience with the message that our teams have always been and will continue to be a close technical and experienced resource for towable application needs and fitment for a greater overall consumer experience."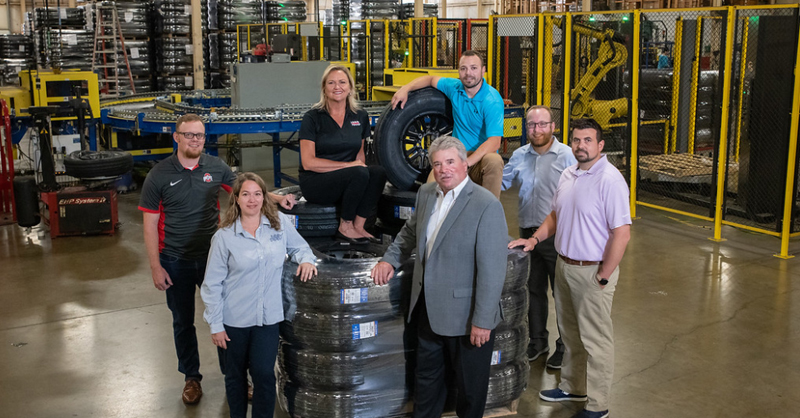 Jen, along with several members of Tredit's key management team, are among a rising tide of female leaders in the RV industry, where Jen believes the demand for creativity and innovation makes it ideal for women. Plus, there is a team culture in the industry that is both motivating and inspiring. "The sky is the limit" for growth opportunities, she claims.
"Even after 14 years, I still feel new to this business because it is changing so quickly," said Jen, whose bubbling enthusiasm for the RV industry is never far below the surface. "We're strong and secure, but there's still room to grow and innovate. I wake up every morning feeling motivated and engaged."
As for her own growth opportunities, Jen is excited to continue building professional and personal connections within the industry and to working collaboratively on solutions that will enable RVers' families and work to continue to grow without sacrificing one for the other.
Jen is looking forward to harnessing the new technologies herself as she and her family enjoy great escape living and the quest for a favorite waterside campsite. In the meantime, she is committed to making important contributions to both the RV Industry Association and to Tredit.
Concludes Jen: "I'm proud to play a part in making sure all the units have safe and innovative tire and wheel assemblies – literally where the rubber meets the road!"
Subscribe to News & Insights