For Susan Carpenter, manager of aftermarket operations for B&B Molders, and the new President of the RV Women's Alliance, her life experiences figure strongly in her quest to attract more women into the RV industry.
She was "born into the RV industry" as a child growing up outside of Buffalo, N.Y., where her father worked for an RV dealership. When he started his own company in the industry, called JR Products, he drew all the family members into the business to help with the packaging of products for the RV market. As Carpenter recalls, "We kids were a kind of cheap labor. We would sit in front of the TV set, putting ten clothespins in a bag and stapling a header card to it. I would often do the work at my grandmother's house because she'd let me keep the money – pennies! But I swore as a teenager that I would never work for the company."
After college, when she was just 21 years old, Carpenter's mother passed away. When the company needed somebody to take her place, Susan was recruited by her father to take on her role overlooking the finances of the business. "And so," she explains, "I went to help out the family and stayed there for 28 years."
"I did almost every job at JR Products," shares Carpenter. "It was a great learning experience. After meeting my future husband at the company, we grew the business from a small mom-and-pop to a multi-million-dollar company."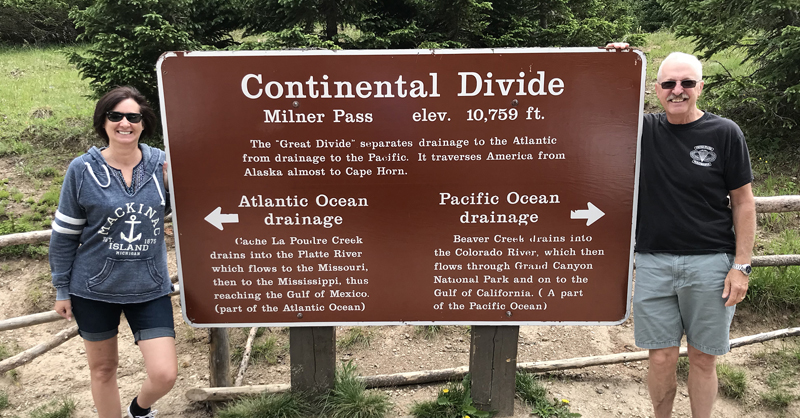 (Susan with her husband Chris.)
In her role at JR Products, she ran into some difficulties maneuvering her way through the male-dominated RV industry, even though she had been doing the work for years. "I grew up in a family where my mother was absent from the time I was young. My father is a wonderful man, but he sees things differently regarding women's and men's roles."
One of the areas that Carpenter had to navigate was finding solutions to various business problems she was facing without mentors willing to help guide her. "When I first started, I really didn't know anything. When I asked for assistance, I was told, 'You're smart, just run with it.' In other words, go figure it out for yourself. And so, I did. Everybody needs help in some way, but I think it made me stronger because working problems out alone didn't stop me from becoming president of JR Products and to my current role with B&B Molders. I finally reached a point in my career where I know that what I bring to the table far outweighs me being a woman or being married or being old or being young. I'm valued for my knowledge."
Those early struggles made Carpenter realize that many women find it difficult to be taken seriously in business. She believes that for other women in the RV industry - or for those thinking about joining the industry - realizing their value will help them become more confident in the RV world.
Earlier this year, Carpenter and a like-minded group of women representing a cross section of dealers, suppliers, media and association staff, formally launched the RV Women's Alliance. "At first, we had no name or real direction, says Carpenter, "but we did have a guiding principle, which was to empower and support women across the RV industry."
"As President of the RV Women's Alliance I know that we're not where we need to be when it comes to women in the industry," continued Carpenter. "And why is that? For one, it's a male-dominated industry, and that can be intimidating. So, we must do a better job at promoting the RV industry as being open to women. One of the very first things we've done is commission a study to learn in hard numbers the percentage of women in this industry and their roles. And we are working on the best ways of promoting RV jobs to women."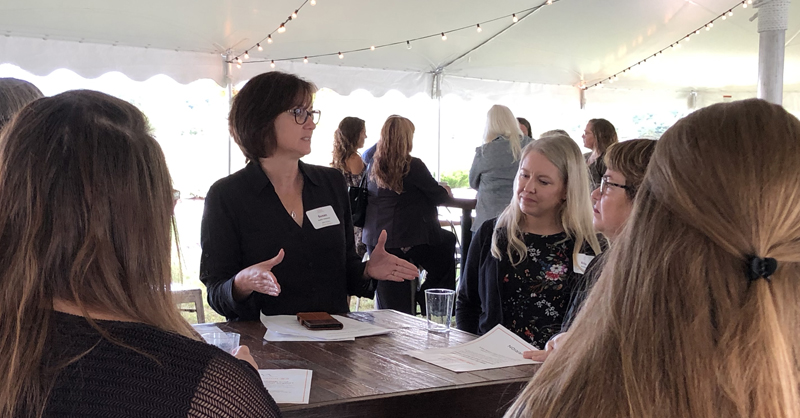 "I would hate to have somebody go through what I went through without a mentor" shares Carpenter. "We want to put together a mentorship program. We also want to hold a symposium and educational seminars where we bring in women from the industry to talk about ways to navigate the RV business world."
"The Alliance is free to join and is open to women and men," Carpenter explains, "There are a lot of men out there that are champions for women. A man's perspective on a particular issue can be very instructive. Plus, there are a lot of men that want to promote women in the industry and don't know how to go about it. So, when we're educating ourselves, we're educating them, as well. I think when you get both sides together, it makes a stronger connection."
Carpenter believes that these connections serve to strengthen the RV business as a whole. "I think RVing is going to continue to hold a prominent role in American life. As the world gets harder and harder, I believe people will continue to look for that place that they can go for a gentler time – that's where RVing fits in. It's a relaxed, laid-back, together time."
The "together time" the Carpenters have shared in their RV created happy, lingering memories for the whole family. "There's something about getting away from it all, sitting around a campfire and just talking, laughing, and telling stories," recalls Carpenter. "My daughter's favorite part of those camping trips was when it would rain because it forced us all inside the camper, where we'd play board games. Nowadays, I would say to families, 'put your phones away or go camping where cell phones don't work,' because it's together time. You just can't buy it.'"