This month the National Park Service quietly launched a new mobile app that is sure to be a game changer. The product, simply titled National Park Service, is available for free on Android and Apple and boasts a staggering number of features, like accessibility information, lodging reservations, hike suggestions, audio tours, restaurant hours, and, perhaps most important, maps available to download for offline use.
If the goal for the Park Service is to offer visitors a one-stop shop where they can glean news, alerts, and trail recommendations for all of its 423 units, then this app is already crushing it.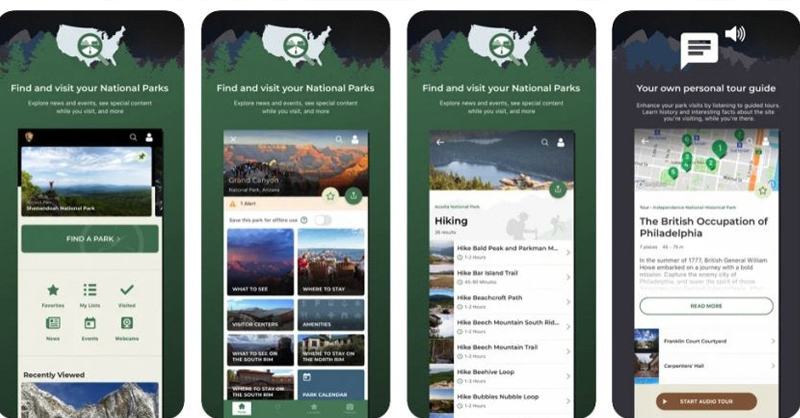 Though the app is technically still a work in progress, the beta version currently available is incredible. Users are greeted with stunning photos of some of the most visited national parks. Then you have the option to find a unit by mapping to your current location, searching a specific state, or typing a park name into the search bar. From there you can tailor your home page by pinning favorite parks to the top, checking off previously visited old haunts, or creating a new list of sites and activities for an upcoming road trip.
Want to go on a guided audio tour of the Star Wars filming locations within Death Valley? Download park data for offline use, begin at the Furnace Creek Visitor Center, on the California side of the park, and follow the driving directions on the app's map to blast off to Tatooine. Looking for the best spot to check out the active eruption on Kilauea? Flip through the recommended options and learn about the goddess Pele and Hawaii Volcanoes history as you decide where to take in the show. It's like having a ranger in your pocket at all times.
Check out the full article from Outside here.
Subscribe to News & Insights