Traveling cross-country in an RV might seem the way to go in a socially-distanced pandemic summer, but Larry Shew knows it comes with detours.
The former longtime Highland resident bought what he calls the SHEWbox, a recreational vehicle, just weeks before the coronavirus upended life in the United States.
Nearly six months later, he's in California on an adventure that has not gone according to plan, but which has been exciting nonetheless.
"It is a little scary traveling during this pandemic," said Shew, who has social distanced and tried to avoid people not wearing a mask. "I can't afford to get that virus at my age…Not at first was everyone doing the right thing. I'm in California now and it's incredible, I haven't seen a person without a mask."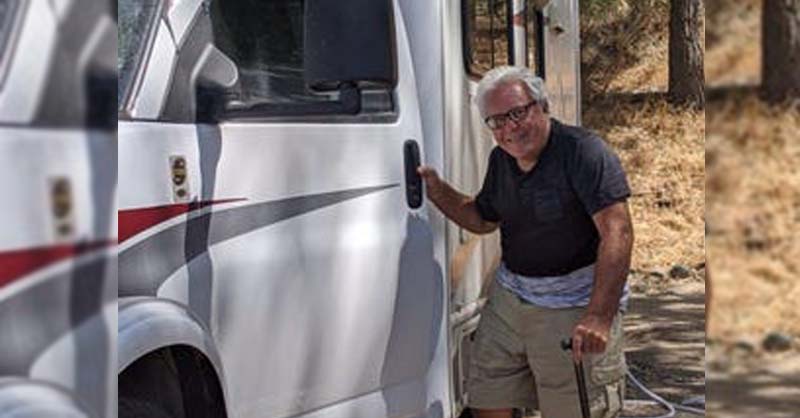 (Photo courtesy: Larry Shew)
Shew, 69, found himself at a crossroads in life this past winter.
The retired construction company owner has black bone disease, a genetic medical condition that dissolves cartilage around the joints and affects mobility as sufferers age. Shew found himself sitting in front of the television much too often and feeling depressed.
"When you do the same thing day in, day out, at some point you say, 'Something has to change,'" he said. "I wanted to prove to myself that I could be not dependent on other people. You see so many people traveling and enjoying life."
He wanted to do that, too and so he began searching for an RV to fit his needs. He found one in February, a 24-foot 2007 Trail Lite class C recreational vehicle, completely self-contained with a full kitchen and full bathroom and only 9,500 miles.
Check out the full article from Hometown Life here.