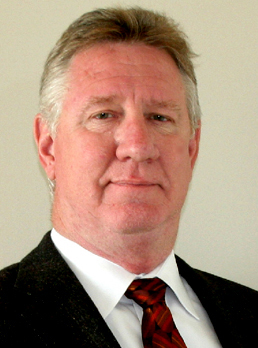 As summer begins to take hold, tens of millions of Americans — including millions of Kansans — are escaping their homes to explore and enjoy our country's great outdoors. And while natural beauty will be in noticeable abundance, so too will it be clear to all that our outdoor ecosystem is facing very large challenges.
That is why the RV industry, along with outdoor recreation businesses, conservationists and enthusiasts that make up the $689 billion outdoor recreation economy, are calling upon Congress to pass America's Outdoor Recreation Act of 2022, a bill that seeks to modernize and improve outdoor recreation on our federal lands.
These challenges are important to solve not only for outdoor enthusiasts but also for our overall economy. The RV Industry Association recently released our latest study showing the RV industry has an impressive $140 billion in annual economic output and pays over $47 billion each year in American wages.
In May, the Senate Energy and Natural Resources Committee unanimously approved the America's Outdoor Recreation Act, the first comprehensive recreation package since 1963 to improve and expand America's outdoor recreation economy while delivering sustainable economic boosts to rural communities.
Very soon, I hope, the bill will be passed through Congress and signed by the president.
The act addresses infrastructure investments, permitting processes, broadband connectivity at recreation sites and public-private partnerships — where appropriate — to renovate and operate campgrounds on federal lands. These measures are critical and will deliver long-term benefits for all Americans, particularly those in rural and underserved communities.
To better meet the needs of outdoor enthusiasts, this bill will enable the updating and modernizing of infrastructure at national park campgrounds, better day-to-day upkeep of campgrounds, ability to accommodate EVs and other future technologies, and improved cell and Wi-Fi service for safety purposes, as well as for those choosing the great outdoors for their remote office.
Read the full article from The Topeka Capital-Journal here. 
Subscribe to News and Insights